World Languages
Learning a new language? Want to practice your language skills? Preparing to travel abroad? Portland Public Library has online tools, audiobooks, and books to help you learn a language, at any skill level, at your own pace.
تعلم لغة جديدة؟
Voulez vous apprendre une nouvelle langue, à votre propre rythme?
Aprendiendo un nuevo idioma, a su proprio ritmo?
Aprendendo uma nova língua, no seu próprio ritmo?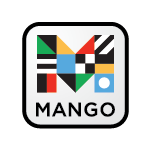 Mango Languages is a fun, fast online system for language learning. Mango is a practical interactive program focused on conversation skills. You can even learn Spanish, French, Mandarin Chinese, and more by watching world films!
Use Mango on a computer or download the iPhone or Android app. Set up your free account with your email address, library barcode, and a password.
---
cloudLibrary Language Learning eBooks and eAudiobooks
Download eBooks and eAudiobooks for learning a variety of languages from cloudLibrary. Search for "language" or click "Foreign Language Study" in the cloudLibrary menu to see the full collection.
---
Tumblebooks

Tumblebooks also offers some children's language learning eAudiobooks in French, Spanish, Chinese, and Russian.
---
World Language Literature
Check out our collection of adult fiction & nonfiction in non-English languages.
---
Up Next at the Library:
No related events scheduled - Showing the next two events on our calendar.
Connect with the Library: