About the Riverton Branch
The Riverton Branch is located in the Riverton Community Center at 1600 Forest Avenue. The 3,500 sq. ft. branch holds nearly 25,000 books, audiobooks, movies, and more for all ages. Riverton is open 23 hours weekly, including morning, evening, and weekend hours to coincide with Portland Recreation programs. See our Holiday Schedule for planned closings.
The Riverton Branch offers lots of great programs for all ages and interests. Come to our weekly story times and craft days for kids and join our monthly adult book group and knitting group. We also have special events monthly. Check below for current happenings.
---
All Ages/Family Lego Club
Legos are not just toys, they are also STEM tools that allow people to invent, collaborate, engineer and build. STEM is a curriculum based on the idea of educating students in four specific disciplines – science, technology, engineering and mathematics – in an interdisciplinary and applied approach.
Riverton's Lego Club meets every Saturday from 10am-11:30am

We will provide weekly themes and lots of Lego pieces and bases…you bring the creativity! This program is free and open to everyone.
---
Come! Sit! Read! Meet Baxter, Riverton's Library Reading Dog!
Baxter the standard poodle is a certified therapy dog who visits libraries to encourage children to read by being a sweet, furry, non-judgmental listener. When he's not listening to stories, Baxter enjoys playing Frisbee, chasing tennis balls, eating cheese, and visiting hospitals with his handler Kevin.
It has been shown that library reading dogs help children become more confident readers by providing positive and enjoyable experiences. Reading to dogs gives children essential practice with reading and oral skills. Studies have shown that reading fluency can increase after participating in a reading dog program. Although these programs were started for struggling and reluctant readers, everyone is invited to read to Baxter.
Readers up to age 12 can sign up for 10 minute sessions to read to Baxter in a quiet area with a book of their choice.
Monday, May 20 3:00-4:00
Monday, June 3  3:00-4:00
Monday, June 17 3:00-4:00
 *Please call (207) 797-2915 or email riverton@portlandpubliclibrary.org to sign up to read to Baxter.
---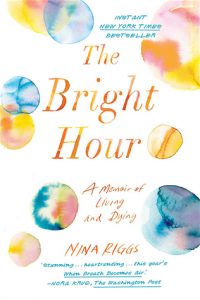 The Riverton Book Group meets on the 2nd Thursday of each month from 6:30-7:30pm. Discussion is facilitated by a library staff member. We read a healthy and hearty mix of fiction & nonfiction, both contemporary and classic. The group is always open to new members, so please join us to share or listen.
Readers are encouraged to call (797-2915), email (riverton@portlandpubliclibrary.org) or come into the library to reserve copies of the books. If you have trouble finding the book in the Portland library system, please contact us and we can locate a book through MaineCat.
Upcoming meetings:
For a complete list of books that the Riverton Book Group has read, check out these links:
Riverton Book Group Booklist 2018-Present
Riverton Book Group Booklist 2010-2017
Riverton Book Group Booklist 2001-2009
---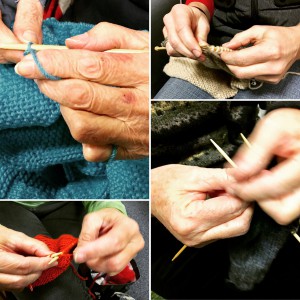 The Riverton Knitting Group gets together every Thursday night from 6:30-7:30 pm. The group is made up of members who enjoy socializing and sharing projects, patterns, and ideas. Our library collection has a very well-developed knitting section offering inspiration readily at hand. The group is always open to new members, so please join us!
---
Riverton Branch
1600 Forest Avenue
Portland, ME 04103
207-797-2915
riverton@portlandpubliclibrary.org
Branch Manager, Catherine Curran
Parking: Parking is available in the Riverton School & Community Center parking lot.
Bookdrop: The bookdrop is located to the right of the main entrance to the School building.
Wheelchair accessible
Hours:
From the PPL blog:
Riverton Knits!
The Riverton Knitting Group meets Thursday's from 6:30-7:30pm at the Riverton Branch Library.
More
»
Connect with the Library: