About the Riverton Branch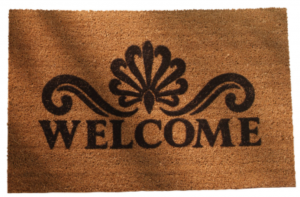 **Starting December 7th, 2015, the Riverton Branch will expand operations to 47 hours a week, including Tuesday hours and longer Saturday hours. We would like to extend a warm welcome to all Burbank patrons & staff while their branch is closed for renovations. Come in and check us out!**
The Riverton Branch is located in the Riverton Community Center at 1600 Forest Avenue. The 3,500 sq. ft. branch holds nearly 25,000 books, audiobooks, movies, and more for all ages. The branch is open 47 hours weekly, including Saturday hours to coincide with Recreation Department programs. See our Holiday Schedule for planned closings.
The Riverton Branch offers lots of great programs for all ages and interests. Come to our weekly story times and craft days for kids and join our monthly adult book group and knitting group. We also have special events monthly. Check below for current happenings.
Owls in the Library!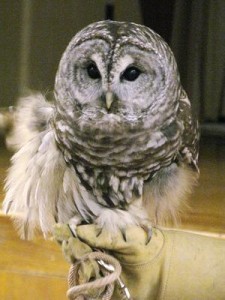 Tuesday, February 16th from 3:30-4:30pm
Chewonki's Traveling Natural History Program presents 'Owls of Maine: Habits and Adaptations of Maine's Native Owls." Three live owls are the highlights of this program, which introduces participants to the owls native to Maine and New England. Beginning with slides and sounds, participants will learn the identifying characteristics and calls of each owl.  Then, using talons, wings, and skulls, we explore the adaptations of these silent nocturnal hunters. This program ends with an intimate and detailed look at live owls, bringing these creatures of the night into the light. We hope you can join us for this all-ages program!
All Ages/Family Lego Club
Legos are not just toys, they are also STEM tools that allow people to invent, collaborate, engineer and build. STEM is a curriculum based on the idea of educating students in four specific disciplines – science, technology, engineering and mathematics – in an interdisciplinary and applied approach.
Riverton's Lego Club meets Saturdays from 11am-12:30pm

We will provide weekly themes and lots of Lego pieces and bases…you bring the creativity! This program is free and open to everyone.
Meet Ruby, Riverton's Library Reading Dog!
Ruby the yellow Lab is a certified Therapy Dog who visits the library to encourage children to read by being a sweet, furry, non-judgmental listener. Readers up to age 12 can sign up for 15 minute sessions to read to Ruby (and her handlers) in a quiet area with a book of their choice.*
Ruby is taking appointments for the following dates:
TBA
*Please call (207) 797-2915 to make an appointment to read to Ruby.
Riverton Adult Book Group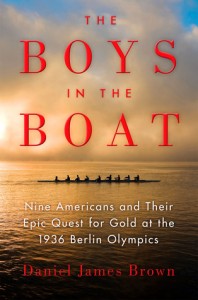 The Riverton Book Group meets on the 2nd Thursday of each month from 6:30-7:30pm. Discussion is facilitated by a library staff member. We read a healthy and hearty mix of fiction & nonfiction, both contemporary and classic. The group is always open to new members, so please join us to share or listen.
Readers are encouraged to call (797-2915), email (riverton@portlandpubliclibrary.org) or come into the library to reserve copies of the books. If you have trouble finding the book in the Portland library system, please contact us and we can locate a book through MaineCat.
Upcoming meetings:
February 11, 2016 – The Dinner by Herman Koch
March 10, 2016 – The Boys in the Boat by Daniel James Brown
Books We've Recently Read:
January 14, 2016 – Skipping Christmas by John Grisham
December 10 – The Miniaturist by Jessie Burton
November 12 – Angle of Repose by Wallace Stegner
October 8 – The Heart Is A Lonely Hunter by Carson McCullers
September 10 – Major Pettigrew's Last Stand by Helen Simonson
August 13 – Unbroken by Laura Hillenbrand
July 9 – The Night Circus by Erin Morgenstern
June 11 – The Goldfinch by Donna Tartt
May 14 – I Am Malala by Malala Yousafzai
April 9 – One Hundred Years of Solitde by Gabriel Garcia Marquez
March 12 – The Lobster Kings by Alexi Zentner
February 12 – Snow Flower and the Secret Fan by Lisa See
January 8, 2015  - A Farewell to Arms by Ernest Hemingway
Riverton Adult Knitting Group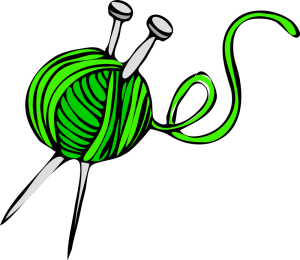 The Riverton Knitting Group gets together every Thursday night, except for the 2nd Thursday of the month, from 6:30-7:30pm. The group is made up of members who enjoy socializing and sharing projects, patterns, and ideas. Our library collection has a very well-developed knitting section offering inspiration readily at hand. The group is always open to new members, so please join us!
Riverton Branch
1600 Forest Avenue
Portland, ME 04103
207-797-2915
riverton@portlandpubliclibrary.org
Branch Manager, Sarah Shelton
Parking: Parking is available in the Riverton School & Community Center parking lot.
Bookdrop: The bookdrop is located to the right of the main entrance to the School building.
Wheelchair accessible
Hours:
From the PPL blog:
No related posts - Showing the two latest posts in our blog.
Connect with the Library: