About the Burbank Branch
Branch Manager: Jim Charette
Book Drop: We are accepting returns via the outside book drop.
Please return materials in the through-the-building book drop slot, located to the left of the walkway as you approach the rear (main) entrance.
About Burbank

Burbank Branch is directly across the street from Deering High School in the heart of Portland's vibrant Deering neighborhood. It was founded in 1940 and moved to its present location in a beautiful repurposed family home in 1995. Despite its small size (2,900 square feet), Burbank lends over 250,000 items annually (over 1/4th of the PPL system's circulation). With open hours Tuesdays through Saturdays, Burbank consistently ranks as one of the busiest public library locations in Maine.

Portlanders appreciate Burbank's friendly atmosphere and family focus. Join us for weekly story times and Lego Club.

See our Holiday Schedule for planned closings.
All Ages/Family Lego Club - POSTPONED

All Ages/Family Lego Club 

POSTPONED. PLEASE CHECK BACK FOR PROGRAM UPDATES.

Legos are not just toys, they are also STEM tools that allow people to invent, collaborate, engineer and build. STEM is a curriculum based on the idea of educating students in four specific disciplines – science, technology, engineering and mathematics – in an interdisciplinary and applied approach.

Burbank's Lego Club meets every Thursday from 3:00 pm-5:00 pm


We will provide weekly themes and lots of Lego pieces and bases…you bring the creativity! This program is free and open to everyone.
Knitting at Burbank - POSTPONED

POSTPONED. PLEASE CHECK BACK FOR PROGRAM UPDATES.

The Burbank Knitting Group meets on the second Saturday of every month from 10:30 am – 12:00 pm. Bring your current project and join us for conversation and inspiration! New members are welcome, as are all skill levels.
Burbank Branch History

The Pleasant Avenue site of the original Burbank Branch is pictured at right. This former storefront was renovated to become a library branch, and first opened its doors in September of 1940.

Today, our branch is located in the former Galli family home. Built in 1926, this Federal Style brick residence was unique among homes in Deering Center. It was home to Antonio Galli and his family until purchased by the City of Portland in 1993.

 

Jane Lord Burbank became Portland Public Library's Head Librarian in 1925. She worked tirelessly for many years to open a library branch in the Woodfords neighborhood. The Woodfords Branch Library opened less than a year before her death, on September 12, 1940, in the reconditioned Pleasant Street store pictured above. It was later renamed the Jane Lord Burbank Branch Library in honor of its founder. (Click on image to enlarge.)
Location
377 Stevens Avenue
Portland, ME 04103
(207) 774-4229
Hours: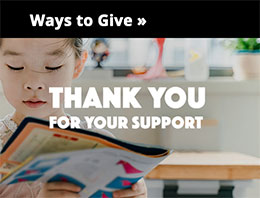 Up Next at the Library:
No related events scheduled - Showing the next two events on our calendar.
Asylum Seeker Resource Center
10:00am - 3:00pm
Rhythm & Rhymes for Babies at Peaks
10:45am - 11:15am
Connect with the Library: