Adults
Portland is a City of Readers! The Library is your partner to explore, research, and share the love of reading and learning. We love recommending what to read next, what's popular and what's lesser known, and what's going on in the library and the community for our adult patrons.
One Day at a Time, an exhibit in the Library's atrium windows, serves to reaffirm the values of the Portland Public Library. Collaboration, Sustainability, Freedom, and Inclusivity is the foundation upon which this exhibition has been built.
Learn More »

Portland Public Library is once again seeking short fiction, nonfiction, and poetry submissions for our annual Halloween-themed reading. Send us your spooky stories, eek-worthy essays, and vampiric villanelles! If you write ghost stories, horror poetry, or any Autumn-minded work, this call is for you.
Learn More »

The Featured App of the Month is a new series where we highlight apps that we would like to make our community aware of. These apps can be educational, useful, interesting, or just plain fun! All apps featured are available on iOS and Android, and are always free.
Learn More »

Isolating Together is Portland Public Library's digital archive where we collect stories from you, our community members, about how COVID-19 is impacting your life. Browse the collection and learn about how YOU can submit!
Learn More »

Our Book of the Week project is created by Reader's Advisory staff and is focused on sharing one great book from the library's collections each week. The book might be fiction or nonfiction, a new title or an older gem from the stacks. You can see a photo of each new book of the week and a list of the books in our library catalog here.
Learn More »

Want help finding eBooks and eAudiobooks on cloudLibrary during our closure, or other reading recommendations? Would you love to get a personalized list of ideas based on your own reading interests? Our Reader's Advisory staff is here to help! We're ready to put our professional book-matching skills to work.
Learn More »

Portland Public Library hosts nationally touring authors at the Spotlight Series. Authors talk about newly released work followed by audience Q&A and a book signing. The series is co-hosted by Portland Public Library and sponsored by the Press Hotel and Bangor Savings Bank.
Learn More »

Our Literary Lunch Series is held at noon the third Wednesday of each month. We host New England authors with recently-released work in conversation with a literary friend, colleague or critic. Bring your lunch and join us!
Learn More »
How do you show and receive love, affection, and intimacy right now? We're accepting submissions that answer this question.
Learn More »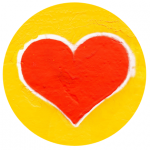 Find resources available during COVID-19 for food, support, unemployment assistance, and more.
Learn More »
Connect with the Library: