About the Peaks Island Branch
 Artist's rendering – C. Michael Lewis, 2015
---
The Peaks Island Branch Library will close on Thursday, September 7. We look forward to seeing you in the Library's temporary space at the Peaks Island Elementary School as soon as we're set up, two to three weeks later. The City's Recreation programming will begin at St. Christopher's Church Community Room on Monday, September 18.
---
First Tuesday Book Group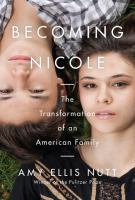 First Tuesday of each month
October 3, 7:00pm, St Christopher's Church Community Room

Readers are encouraged to call (766-5540), email (peaks@portlandpubliclibrary.org) or come into the library to reserve copies of the books. If you have trouble finding an available copy of the book in the Portland library system, please contact us. Often we can locate a book through MaineCat.
FIRST TUESDAY BOOK DISCUSSION usually meets on the first Tuesday of the month at 7pm and there is a moderator for each discussion. This program is supported by the Friends of the Peaks Island Branch Library.
Upcoming meetings in 2017:
• Oct. 3—Becoming Nicole by Amy Ellis Natt
• Nov. 14—A Gentleman in Moscow by Amy Towles
• Dec. 5—The Tenderness of Wolves by Stef Penney
For information on upcoming selections see PPL's Book Groups page.
---
For Summer and Temporary Residents
To obtain a library card while you are on the island, please bring your driver's license or other valid ID with your current address, as well as the address and phone number where you are staying on the island. Library staff will do our best to accommodate your library needs.
Peaks Island Community Links
• Peaks Island Press: News on Peaks Island Authors • Peaks Island Land Preserve • Peaks Island Information including Community Calendar and island organization links • Peaks Island Children's Workshop • Peaks Island Health Center • Peaks Island School • Fifth Maine Regimental Museum • Eighth Maine Regiment Memorial
Peaks Island Branch
129 Island Avenue
Peaks Island, ME 04108
207-766-5540
peaks@portlandpubliclibrary.org
Branch Manager, Priscilla Webster
Parking: Parking is available on the street.
Bookdrop: The bookdrop sits on the front deck of the Community/Library building.
1st floor wheelchair accessible
Hours:
Up Next at the Library:
No related events scheduled - Showing the next three events on our calendar.
Journaling in the Library
5:30pm - 7:00pm
Journaling in the Library
Toddler Story Time at Burbank
10:15am - 11:00am
Toddler Story Time at Burbank
"Choose Your Own Craft" Day at Riverton
2:00pm - 5:00pm
"Choose Your Own Craft" Day at Riverton
Connect with the Library: