About the Peaks Island Branch
 Artist's rendering – C. Michael Lewis, 2015
---
This Is Not My Sky
TALK by Peaks Island Author Laima Vince
Thursday, July 27, 2017 | 7:00pm
Community Room | Peaks Island Branch Library
PEAKS ISLAND WRITER Laima Vince will speak and read a chapter from her novel, This Is Not My Sky, a story of three generations of women living in New York City…each carrying the burden of history.
The novel opens in post-World War II in the Lithuanian countryside, where school teachers, students,
and farmers have formed a resistance against the Soviet Union. The novel spans twentieth century history from a woman's perspective.
ABOUT THE AUTHOR
Vince, who lives on Peaks Island, has been awarded a Fulbright grant in Creative Writing twice and a National Endowment for the Arts grant. She is the author of five works of literary nonfiction, five plays, a novel, and two books for children. She teaches creative writing at USM.
FREE AND OPEN TO THE PUBLIC
SPONSORED BY THE FRIENDS OF THE PEAKS ISLAND BRANCH LIBRARY
---
First Tuesday Book Group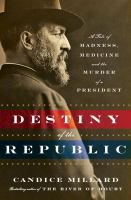 First Tuesday of each month
August 1, 7:00pm, TEIA Clubhouse

Readers are encouraged to call (766-5540), email (peaks@portlandpubliclibrary.org) or come into the library to reserve copies of the books. If you have trouble finding an available copy of the book in the Portland library system, please contact us. Often we can locate a book through MaineCat.
FIRST TUESDAY BOOK DISCUSSION usually meets on the first Tuesday of the month at 7pm and there is a moderator for each discussion. This program is supported by the Friends of the Peaks Island Branch Library.
Upcoming meetings in 2017:
• Sept. 5—Hillbilly Elegy by J.D. Vance (held in the Community Room)
• Oct. 3—Becoming Nicole by Amy Ellis Natt
• Nov. 7—A Gentleman in Moscow by Amy Towles
For information on upcoming selections see PPL's Book Groups page.
---
For Summer and Temporary Residents
To obtain a library card while you are on the island, please bring your driver's license or other valid ID with your current address, as well as the address and phone number where you are staying on the island. Library staff will do our best to accommodate your library needs.
Peaks Island Community Links
• Peaks Island Press: News on Peaks Island Authors • Peaks Island Land Preserve • Peaks Island Information including Community Calendar and island organization links • Peaks Island Children's Workshop • Peaks Island Health Center • Peaks Island School • Fifth Maine Regimental Museum • Eighth Maine Regiment Memorial
Peaks Island Branch
129 Island Avenue
Peaks Island, ME 04108
207-766-5540
peaks@portlandpubliclibrary.org
Branch Manager, Priscilla Webster
Parking: Parking is available on the street.
Bookdrop: The bookdrop sits on the front deck of the Community/Library building.
1st floor wheelchair accessible
Hours:
Connect with the Library: