About the Peaks Island Branch
---
We are  back in the newly renovated Kennedy-Carter Family Community Center!
Tues: 2-8, Wed: 10-4, Fri: 10-2, Sat: 8-12
---
Journaling in the Library
Wednesday, September 18 from 6-7:30 pm
All are welcome! For those making the trip from Portland, the ferry leaves Casco Bay Lines at 5:35 pm and returns at 7:45 pm.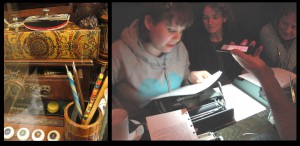 The Journaling in the Library group will have its September meeting at the Peaks Island Library Branch. This is the Greater Portland region's only writing group dedicated to journal and memoir writing, and welcomes all ages and manual writing media. Journaling encourages creative, reflective writing- along with reading, extending the Library's literacy mission.The format is similar to many other writing groups, though focused on journaling: using assigned prompts for written exploration. Participants will have opportunities to cultivate and read their writing, with the support of the community that comprises the group.
---
From Red Earth: Author Talk by Denise Uwimana
Thursday, October 3 from 7 – 8 pm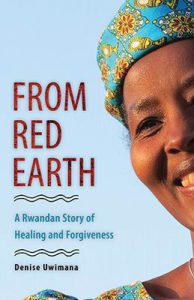 Join author Denise Uwimana for a discussion of her book, From Red Earth: A Rwandan Story of Healing and Forgiveness, in the Peaks Island Community Room.
In the space of a hundred days, a million Tutsi in Rwanda were slaughtered by their Hutu neighbors. At the height of the genocide, as men with bloody machetes ransacked her home, Denise Uwimana gave birth to her third son. With the unlikely help of Hutu Good Samaritans, she and her children survived. Her husband and other family members were not so lucky. 
If this were only a memoir of those chilling days and the long, hard road to personal healing and freedom from her past, it would be remarkable enough. Leaving a secure job in business, she devoted the rest of her life to restoring her country by empowering other genocide widows to band together, tell their stories, find healing and rebuild their lives. Rising above their nation's past, Rwanda's genocide survivors are teaching the world the secret to healing the wound of war and ethnic conflict. 
This event is sponsored by the Friends of the Peaks Island Library. 
---
Three Littoral Books Writers
Wednesday, October 10 from 7:00 – 8:15 pm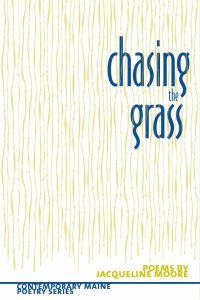 The Peaks Island Branch Library is hosting a reading by Littoral Books authors Liza Mattison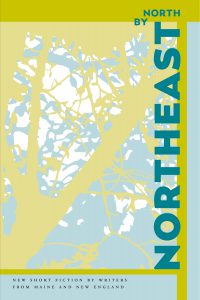 and Eleanor Morse and poet Jacqueline Moore.
92 year-old poet, Jacqueline Moore will be reading from her recently published, collection of poems Chasing the Grass. She brings a lifetime of experience to the great concern of our time, the fate of our endangered world. Her poetry speaks to the natural beauty and its loss, to the power of ancient mythologies of place and to the vulnerability of the smallest creatures with whom we share the earth. 
Liza Mattison and Eleanor Morse are both contributors in North by Northeast. The first collection of new short fiction by Maine writers to be published in over a decade, North by Northeast brings together seventeen contemporary short stories by thirteen writers of keen observation, wit, wisdom, compassion, and humor.  
---
Peaks Knitting Group
2nd Tuesday of each month from 6:30-7:30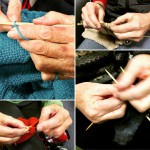 Bring your current project and join other knitters for conversation and inspiration!
All are welcome, as are all skill levels. Meets in the Library.
---
Saturday Film Series
5:30 pm Family Film/ 7:30 pm Adult Film
Sponsored by the Friends of the Peaks Island Library
Join us for a free weekly film series in the Peaks Island Community Room.  Children must be accompanied by an adult.
Upcoming films in September:
September 14- 5:30 no movie/7:30 First Reformed

September 21 – 5:30 Cinderella/7:30 The Post
September 28 – 5:30 Chicken Run/7:30 Fearless
---
Story Times for Children
**Story times will resume September 11 & 13**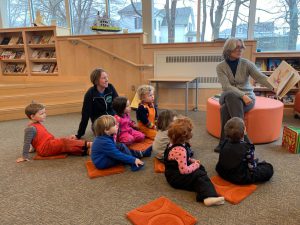 We offer two story times designed for children from birth to age 5 , from basic rhymes to movement and music. Join us and cultivate a love of reading in your child early on!
Rhythm & Rhymes  – Children ages birth- 2 years and their caregivers. Join us for songs, rhymes, finger plays, stories and movement every Wednesday.
Preschool Story Time  – Children ages 3-5 and their caregivers. Join us for picture book read alouds, finger plays, music and movement every Friday.
---
Middle School Book Club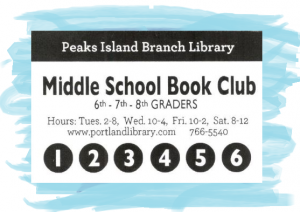 Meets on the third Tuesday each month at 5:30 pm
We've discovered that this age reader loves to read books, lots of books, and share what they are reading with others. Unlike other book groups there is not a specific book that everyone reads each month. Instead everyone comes together to share what they are presently reading, a favorite book, or make recommendations, and have something good to eat while enjoying each other's company.
Everyone who is in middle school, public, private or homeschooled is welcome to join in the discussions as listeners or contributors. Call, email or come into the library for more information.
Upcoming Meeting Dates:
September 17, October 15, November 19 & December 17

Please join us!
---
Peaks Island Book Group
First Tuesdays of the month – except November 2019
 7 -8 pm in the Peaks Island Community Room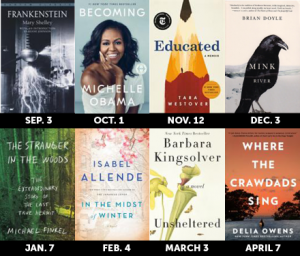 All are welcome to join the book group. Titles are chosen in advance by the members who rotate leading the discussion. Meetings are fun and mind-broadening! Contact the library at 766- 5540 or peaks@portlib.org for assistance in procuring any of the selections. For information on upcoming selections see PPL's Book Groups page. This program is supported by Friends of the Peaks Island Library.
October 1 – Becoming by Michelle Obama

November 12 – Educated by Tara Westover
December 3 – Mink River by Brian Doyle
January 7 – Stranger in the Woods by Michael Finkel
February 4 – In the Midst of Winter by Isabel Allende
March 3 – Unsheltered by Barbara Kingsolver
April 7 – Where the Crawdads Sing by Delia Owens
---
Peaks Island Archives
Peaks Island Archives | Portland Public Library Research | Portland Public Library Digital Commons
digitalcommons.portlandlibrary.com    or   https://digitalcommons.portlandlibrary.com/peaks_island_archives/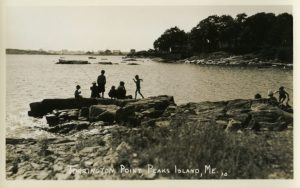 The Peaks Island Branch Library Archives comprise 15 linear feet of Special Collections assembled and located at the Peaks Island Branch of the Portland Public Library. The collection of ephemera, cemetery records, scrapbooks, postcards, photographic images, periodicals, maps, reports, audiovisuals, and Peaks Island printed material span the 20th century – up to the present. Bulk dates for the archive are from circa 1960 – present.
Subjects include Peaks Island community and government topics, tourism, history (particularly the role of Peaks Island during World War II), development and land use, genealogy, education, theatre (including the Gem Theatre and Greenwood Garden – both popular in the 1920s and 1930s), writing, and visual art.
We are grateful for the generosity of the Peaks Island Fund and the Casco Bay Islands Alliance
in making this project possible.
---
For Summer and Temporary Residents
To obtain a library card while you are on the island, please bring your driver's license or other valid ID with your current address, as well as the address and phone number where you are staying on the island. Library staff will do our best to accommodate your library needs.
Peaks Island Community Links
• Peaks Island Press: News on Peaks Island Authors • Peaks Island Land Preserve • Peaks Island Information including Community Calendar and island organization links • Peaks Island Children's Workshop • Peaks Island Health Center • Peaks Island School • Fifth Maine Regimental Museum • Eighth Maine Regiment Memorial
Peaks Island Branch
129 Island Avenue (inside Kennedy-Carter Family Community Center & Branch Library)
Peaks Island, ME 04108
207-766-5540
peaks@portlandpubliclibrary.org
Branch Manager, Jerri Blatt
Parking: Parking is available on the street.
Bookdrop: The bookdrop is located inside the Community Center lobby.
1st floor wheelchair accessible
Hours:
Connect with the Library: