«

Return to Ways to Give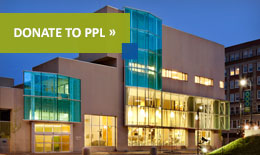 Connect with the Library:
Volunteer Opportunities
TEEN VOLUNTEER HOMEWORK HELPER JOB DESCRIPTION
POSITION TITLE: Volunteer Homework Helper
OBJECTIVE:
Under moderate supervision, assist individuals and groups of students, ages 12-19 with homework, resumes, job searches and applications. The volunteer will also act to enhance self-esteem and confidence in teens through patience and encouragement, and contribute to the environment established by the Teen Librarian Staff & Teen Staff.
RESPONSIBILITIES:
Commit to a minimum of 4-6 hours/2-3 days per week (preferably between the hours of 2:30-5:00pm).
In cooperation and consultation with the Teen Librarian, the Homework Helper facilitates and assures homework assistance to library visitors in a variety of middle and high school subjects, as well as guidance in resume writing, job and volunteer applications.
Direct any questions or concerns to the Teen Librarian or area staff person.
Notify the Teen Librarian or Youth Services Department Head in advance if you are expecting to be absent. In the event of an unexpected absence, call the Teen Librarian or Youth Services Department Head as soon as possible so that a replacement volunteer may be found. If a volunteer consistently neglects his/her responsibilities, the tutor may be dismissed.
QUALIFICATIONS:
Ability to read and write fluently in the English language. Conversation-level comfort with a second or third language desirable, particularly French, Portuguese and/or Arabic.
Interest in and comfort with working with teenagers of varying backgrounds.
Comfort in fluidly moving between academic subjects such as math, English, social studies and the sciences at the middle and high school level.
Ability to remain energetic and positive in a vibrant after-school environment.
Bachelor's Degree or working towards a Bachelor's Degree in education or a related field. Teacher certification desirable.
Proficiency with computers, personal technology, as well as popular applications and software.
Experience working with teens.
Consistent and reliable means of transportation to downtown Portland.
A criminal background check is required.
If you are interested in becoming a volunteer tutor, please contact hr@portlib.org
Thank you for your interest in helping Portland Public Library!
*   *   *
Portland Public Library relies on a network of volunteers, both behind the scenes and interacting with the community. If you are interested in volunteering with us, please complete the Application and mail or bring in to any location. If we have something available that is a good fit, we will be in touch!
Thank you for your interest in helping Portland Public Library!