Related Items
Connect with the Library:
Book Launch Party: "Taking a Knee for Change"
Saturday | September 16, 2023
2:00pm - 3:30pm
Location: Rines Auditorium
Audience: Adults, Teens, Seniors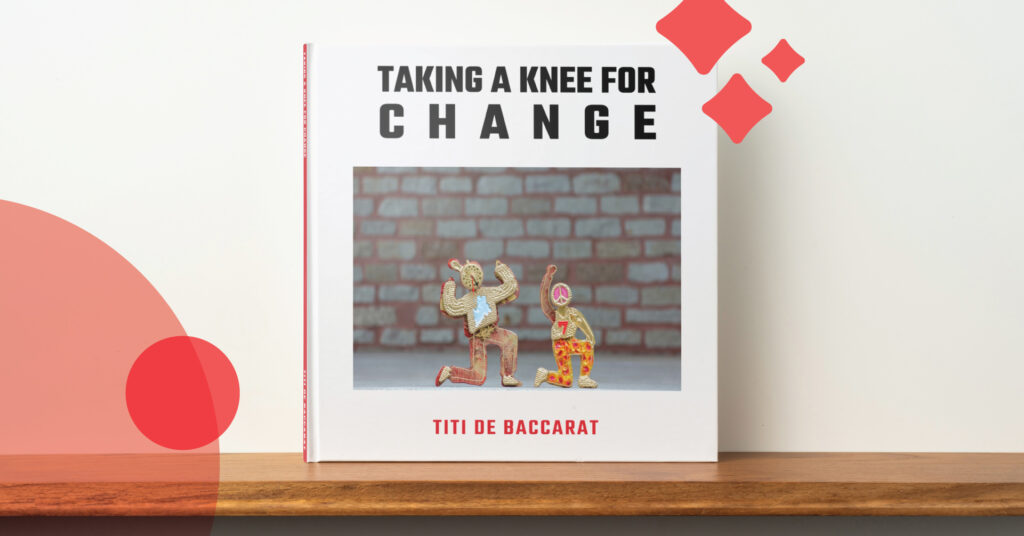 Artist and activist Titi de Baccarat will officially present his book Taking a Knee for Change to the community of Maine.
Taking a Knee for Change is a book of photography and personal testimonies by Mainers on their relationship to social justice. The book featuring photographs (taken months after the murder of George Floyd by 10 Maine photographers) of people who live in Maine and work to end racism and achieve social justice locally. The book combines both photographs of the Mainers taking a knee and statements about their personal relationship and experience with social justice.
Portland Public Library is honored to support the work of an asylum seeker who has become a neighbor and friend, and will continue to support equality and inclusion in our community.