Related Items
Connect with the Library:
Camden Conference Community Event: Life and Music of Ustad Shafaat Khan
Thursday | November 30, 2023
12:00pm - 1:00pm
Location: Rines Auditorium
Audience: Adults, Teens, Kids & Families, Seniors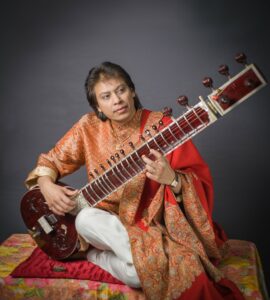 Ustad Shafaat Khan, the world-renowned Indian classical musician, has distinguished himself by being the first known artist to have attained simultaneous excellence in performing sitar, surbahar, and tabla. He is the son of Ustad Imrat Khan and nephew of Ustad Vilayat Khan and has collaborated with Stevie Wonder, Ray Charles and Dr. Deepak Chopra, among others. 
In this special noontime event, Shafaat will describe the role music plays in Indian culture and will share his experience of growing up and being a part of one of the most heralded family lineages in all of Classical Indian Music. We've asked him to bring his sitar so that we may get a taste for this rich music.
Musician, musicologist, and arts activist, Bau Graves will host the discussion. Bau is the author of the book, Cultural Democracy: The Arts, Community, and the Public Purpose and the current  Development Officer for The Immigrant Welcome Center.
This noon event will be held in the gallery and is free and open to the public.  Registration is NOT required for this event.
Ustad Shafaat Khan is also scheduled to present an evening concert at Hannaford Hall, on the USM campus on November 30, sponsored by Portland Ovations.
This special noon-time event at the Portland Public Library is sponsored by PPL, Portland Ovations, The Immigrant Welcome Center and the Camden Conference.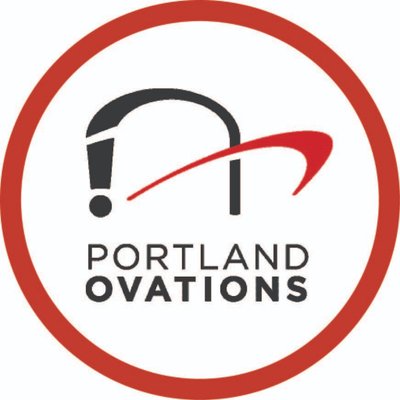 About the Series » PPL Camden Conference Community Events

India: Rising Ambitions, Challenges at Home.

PPL partners each year with the Camden Conference to bring a series of original programs to our community in addition to the conference itself, held in mid-coast Maine. In 2024, the conference celebrates its 37th season. The theme will be India: Rising Ambitions, Challenges at Home. Portland Public Library is offering three related Community Events this fall.   The conference itself, is scheduled for mid-coast Maine on the weekend of February 16-18, 2024.
Seventy-five years after independence, India is on track to have both the world's largest population and the second largest economy. It is pursuing a unique path as a democracy and as an ambitious player in global affairs. Possession of nuclear weapons gives it prestige globally and confidence in its security amid unstable neighbors. Domestically, a diverse, complicated, multicultural mosaic of issues—from poverty, caste, religion, to repression of women and minorities—pose unrelenting challenges for democratic institutions. How will a younger generation of Indian leaders choose its priorities? What's at stake for China, Russia and the United States as India expands its role in the global economy and becomes a more assertive leader in the Indo-Pacific region?
Join Camden Conference from February 16-18, 2024 to learn more about this exceptional country and its potential as a global player.
Recommended Readings
To view the full list of books suggestions for this year's theme, visit the Camden Conference Recommended Readings.