Related Items
Connect with the Library:
Greater Portland Immigrant Welcome Center presents SOMALI and ARABIC MUSIC
Friday | November 04, 2022
5:30pm - 7:00pm
Location: Atrium
Audience: Adults, Seniors
Greater Portland Immigrant Welcome Center is presenting a free concert of Somali and Arabic music in conjunction with Creative Portland's popular First Friday Art Walks, the concert will include performances by singer Hadith Bani Adam, and the Seyir Duo.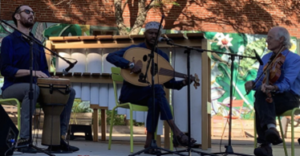 Hadith Bani Adam and his trio perform traditional and popular songs from his native Somalia, accompanying himself on the oud.  In addition, he performs original compositions that reflect his Somali culture.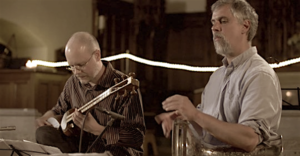 The Seyir Duo, Nathan Kolosko and Eric LaPerna, perform music that spans from the mystic world of the Sufis to the classical music of ancient Persia.  Both multi-instrumentalists, they explore an extensive array of timbres and traditions, from Egyptian dance music to Armenian folk songs.
Greater Portland Immigrant Welcome Center presents monthly concerts representing the many immigrant communities in Maine.  The series is supported, in part, by a grant from the Onion Foundation.  For more information call 207-517-3401.