Related Items
Connect with the Library:
Literary Lunch with the Telling Room's YEA Fellow Leigh Ellis
Wednesday | March 16, 2022
12:00pm - 1:00pm
Location: Join us on Zoom!
Audience: Adults, Teens
https://networkmaine.zoom.us/j/89226723014?pwd=WUg2eTVxaHpxMjFIdHVFenVGS3M1dz09
Leigh Ellis, from the Telling Room's Young Emerging Authors Fellowship program, will appear at the Literary Lunch in conversation about their book Bach in the Barn.  Leigh will be in conversation with their mentor Amy Raina.
About the book
Really, neither of us knew anything. About life. About the future. About ourselves.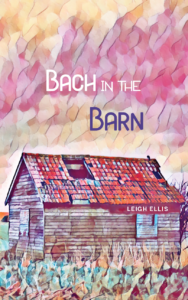 Deere, Maine. 1995. Thirteen-year-old Macy Griffin is less than honest with just about everyone in their life about their mother's unexplained suicide. After her death, as Macy starts to grapple with their own life-altering secret, one that contradicts everything their late mom believed in, Macy discovers a grotesque yet lovable alien in their family's barn. Finally, another being to confide in—about their feelings for the golden-eyed new girl at school, about their mounting jealousy of their best friend, Levi, and about the ghost who watches over them from the branches of a weeping willow tree.
This imaginative young adult novel is a touching and important story about coming of age and finding one's identity.
About the Author
Leigh Ellis is a rising senior at Windham High School. Aside from writing, they enjoy making art and listening to music, especially punk. Leigh's work has been featured in two Telling Room anthologies, See Beyond and Shadowboxing. They were also a Maine Literary Awards finalist for both Youth Poetry and Youth Fiction. They hope Bach in the Barn will resonate with young queer readers who have yet to see themselves represented in books and media.
About the interviewer
Raina writes queer fiction and nonfiction narratives that explore topics such as grief, parenting, healing, and health. A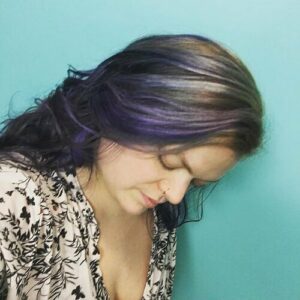 graduate of the Stonecoast MFA Program, former staff person at The Telling Room, and Producer/Performer for The Femme Show (In the Streets' Productions, Boston, MA), Raina integrates her visual arts background with her writing and teaching practices. Currently, Raina teaches at Deering High School and Maine College of Art and Design. She lives in Portland, ME with her partner, two children, and a vast assortment of animals and plants.
About the Series » Literary Lunch Series
Portland Public Library's Literary Lunch series is held monthly and features authors from New England in conversation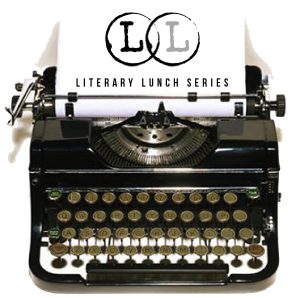 about new works.  Authors are interviewed by literary friends, colleagues or critics.
All Literary Lunches are free to the public. Because they take place over the  lunch hour, guests are encouraged to bring their lunch!  Coffee is generously provided by Coffee By Design.
Questions about our Literary Lunch Series? Please send us an e-mail.
---