Related Items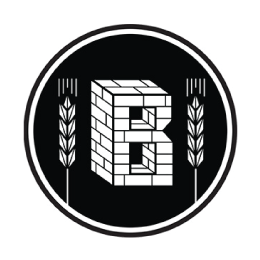 Connect with the Library:
Spotlight Lecture: Hannah Matthews
Tuesday | May 02, 2023
6:00pm - 7:00pm
Location: Bunker Brewing Co, 17 Westfield Street, Portland, Me 04102
Audience: Adults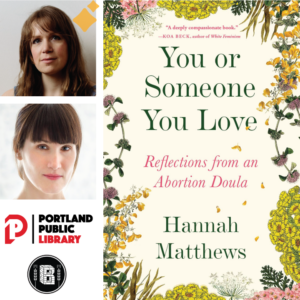 Portland Public Library hosts Hannah Matthews for a book launch and discussion of new book You or Someone You Love with Mira Ptacin with an introduction by Chelsea Conaboy.
NOTE: This live event will not be recorded.
The book is an eye-opening, transformative, and actionable journey through radical and compassionate community abortion care and support work: what it looks like, how each and every one of us can practice and incorporate it into our daily lives, and what we can imagine and build together in a post-Roe v. Wade United States.
Copies of the book will be sold by Print: A Bookstore at the event.
Abortion touches all of our lives. While statistically nearly everyone knows someone who will receive an abortion in their lifetime, limiting narratives flatten our understanding and assumptions around abortion, while stigma and criminalization stifle discussion. What we lack are the language and tools to provide care and support to all of the members of our communities who receive abortions, before, during, and after them.
Now, Hannah Matthews—abortion care worker, doula, journalist and essayist, and reproductive rights advocate—breathes depth and nuance into the oversimplified narratives surrounding abortion, presenting an accessible guide to the emotional and physical realities of providing and supporting abortion care for our own communities. Featuring stories of real abortion experiences, including Matthews's own, You or Someone You Love offers a glimpse into the stunningly diverse landscape of abortion care across gender, race, and class lines, while illustrating how we can better support and protect the people who seek abortion in a country that increasingly promotes secrecy and shame.
Presented by Portland Public Library and Bunker Brewing Company.
About the Series » Spotlight Lecture Series

Portland Public Library Spotlight Lectures bring authors into engaging conversation with their peers. This year, these conversations follow the theme A Light on Motherhood. Hear about modern experiences of pregnancy, motherhood, and how they exist in our current culture.
Converstaions are followed by audience Q&A and a book signing.
The series is presented by Portland Public Library with various partners.