Related Items
Connect with the Library:
Student Loans: What you need to know
Wednesday | October 19, 2022
12:00pm - 1:00pm
Location: Meeting Room (5)
Audience: Adults, Teens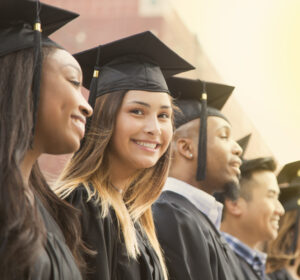 Wondering if Biden's student loan cancellation announcement applies to you? Or if you qualify for Public Service Loan Forgiveness? Confused about what type of loans you have? Not sure what to do once the federal student loan payment pause ends this year?
This student loan presentation will cover the basics of student loans, repayment options, opportunities for forgiveness or cancellation based on disability, profession, or school misconduct, and the rights you have as a student loan borrower.
About the speaker: Sophie Laing works with Pine Tree Legal Assistance in Portland, Maine, to secure relief for borrowers struggling with student loan debt. Laing's project includes defending borrowers in debt collection proceedings, bringing lawsuits against servicers engaged in unlawful practices, assisting borrowers in federal administrative relief procedures, and providing trainings for community partners on ways to find relief.
Wednesday, October 19, 2022 from Noon-to 1 PM in the Downtown Portland Public Library's Rines Auditorium.  Archive video of this presentation will be available.  For more information contact robert@portlib.org | or call (207) 771-2736