Connect with the Library:
PPL Business Database Collection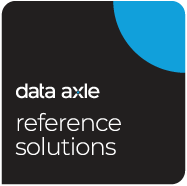 Click here to access Reference Solutions
Reference Solutions is a powerful business and consumer research database, offering business and residential listings useful in searching for people, executives, creating marketing plans, conducting competitive analysis, fundraising and sales.
Reference Solutions offers access to 65 million current businesses in the United States and Canada for market research and sales, as well as residential, consumer, and lifestyle listings to grow your business.
Powerful tool for building pragmatic marketing strategies and strengthening business plans

 

Unlock key facts about companies nationwide

 

Access business and residential contact listings

 

Research trends and identify potential new markets

Research treands and identify pathways for professional developement

Conduct analysis of competitors

 

Build customizable research reports with granular search capabilities

 
If you aren't sure how to use the database, you can sign up for one of PPL Database Workshops to help you get started, or contact our Reference Desk for immediate assistance.  Instructional webinars are also available through the managing company, Data Axle.
---
    Click here to access Demographics Now
A powerful online subscription resource, Gale Business: DemographicsNow connects users with a wealth of highly detailed demographic data that spans the entire United States—making it ideal for gaining consumer and market insight for opening a business, finding an untapped audience for products/services, analyzing the shifts and needs of a given population, and much more. Providing data on more than 24 million U.S. businesses and 206 million consumers, Gale Business: DemographicsNow allows for basic or advanced searches on various different fields.
The demographics tool leverages Census data, consumer expenditures, retail spending, and Mosaic Lifestyle market segmentation groupings to helps users "crunch" data in easy-to-use report formats providing complete demographic information for any geographic territory—from a summary report to a comparison of up to sixteen different geographies within a single report. An innovative new mapping tool allows users to map their business and residential search results.  With Demographics Now you can:
Research markets and locations
Identify how  your customers earn and spend
Research trends and strengthen your business plan
Analyze the shifts and needs of a given population within a specific  location
Strategize marketing and communication networks
Create maps with customizable themes perfect for presentations
Teach and reinforce customer segmentation principles with real data and more!
Click here for tutorials
---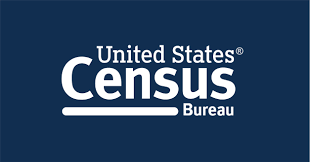 Click here to access U.S. Census Data
US Census Bureau International Data Base is a global demographic product created by the United States Census Bureau. Access demographic, economic and population data from the U.S. Census Bureau. Explore census data with visualizations and view tutorials. The U.S. Census Bureau is the leading source of statistical information about the nation's people, places, and economy, providing snapshots of the nation's population size and growth, and detailed portraits of the changing characteristics of our communities.
---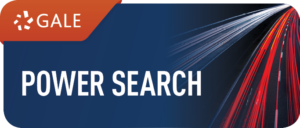 Click here to access Gale PowerSearch
GALE PowerSearch searches across the Academic One File and General One file collections that contain over 375,000,000 articles found in authoritative periodicals, magazines, scholarly journals, newspapers, and reference content.
---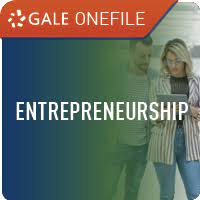 Click here to access Gale Enterprenuership
Ideal for business schools and entrepreneurs, Gale OneFile: Entrepreneurship is updated daily and provides insights, tips, strategies, and success stories from over 500 periodicals, including: Beverage Industry, Black Enterprise, Economist, Entrepreneurship: Theory and Practice, HR Magazine, Real Estate Weekly, Restaurant Business, Tea & Coffee Trade Journal, and more.
---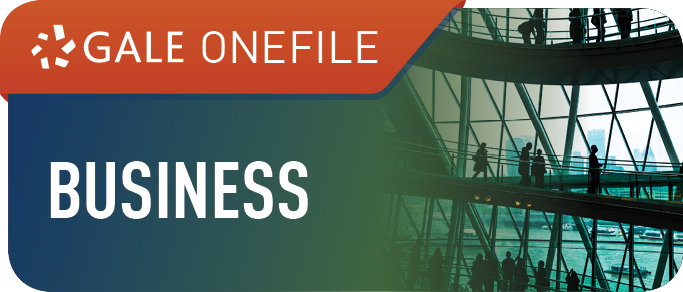 Click here to access Gale Business
A comprehensive business resource for the undergraduate researcher seeking company news, the public library patron making personal investment decisions, or the high school student looking to major in business administration, Business Collection provides full-text coverage of all business disciplines including accounting, economics, finance, marketing, management and strategy, as well as business theory and practice.
---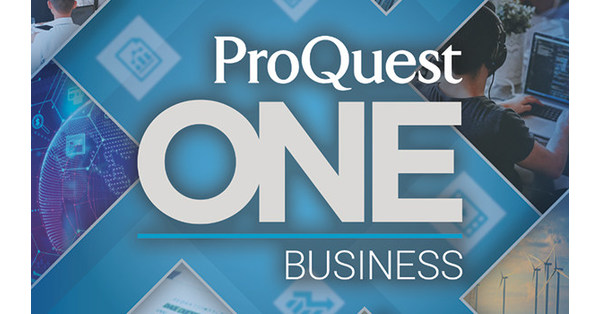 Click here to access ProQuest One Business
The most comprehensive business offering, comprising all content from ABI/INFORM Collection; Accounting, Tax and Banking Collection; Asian and European Business Collection; Business Market Research Collection; and Entrepreneurship Database. With global coverage in business and economics, the collection features thousands of full-text journals, dissertations, and working papers, as well as trade publications, market research reports and more.
---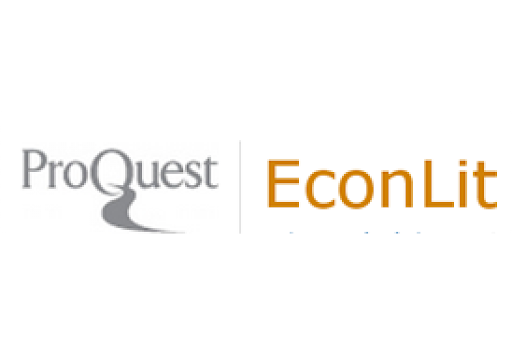 Click here to access ProQuest EconLit
This database is published by the American Economic Association and provides bibliographic coverage of a wide range of economics-related literature. An expanded version of the Journal of Economic Literature (JEL) indexes of journals, books, and dissertations, EconLit covers both economic theory and application. Also included are full-text of book reviews published in the Journal of Economic Literature since 1993.
---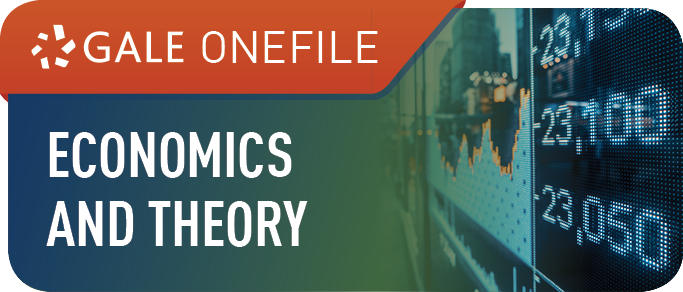 Click here to access Gale Economics & Theory
The Economics & Theory Collection offers instant access to full-text academic journals and magazines–with a strong emphasis on titles covered in the EconLit bibliographic index. Powered by InfoTrac, it includes more than 1,800 titles. Content is useful for starting a business, marketing a product, developing policy, analyzing trends, constructing economic models, investing for the future, researching rates, and more.
---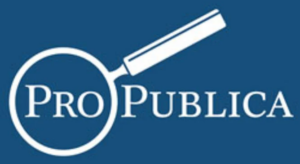 Click here to access Nonprofit Explorer
Research Tax-Exempt Organizations with ProPublica's Nonprofit Explore, where you can view summaries of 3 million tax returns from tax-exempt organizations and see financial details such as their executive compensation and revenue and expenses. You can browse IRS data released since 2013 and access more than 14 million tax filing documents going back as far as 2001.
---

    Click here to access Gale Legal Forms
Gale LegalForms provides a broad range of state and federal forms including those related to bankruptcy, bill of sale, contracts, divorce, employment, incorporate, LLC, landlord/tenant, living wills, name change, power of attorney, real estate, taxes, and last will.  Many of the forms and documents are available in Word or Adobe format and can be edited to suit your needs.
---
---