Connect with the Library:
Solar Energy and Efficiency at PPL
Along with the City of Portland and its partners, Portland Public Library is working to reduce its carbon footprint and find sustainable solutions for our facilities and our community. Thanks to the Spillway Fund, the roof of PPL's Downtown Library is home to a residential-scale solar panel array.
The power from the array is fed back into the grid, offsetting some of the Downtown Library's energy usage, and creating enough energy to run our new phone charging lockers and other electrical equipment. For more information on solar power and alternative energy in our community, see the following resources:  
Portland Public Library has many books and other resources you can use to learn about renewables.
The City of Portland Sustainability Office is responsible for a number of initiatives including the One Climate Future plan created in collaboration with South Portland and the new Electrify Everything! initiative to help Portland residents switch to more efficient HVAC and home systems.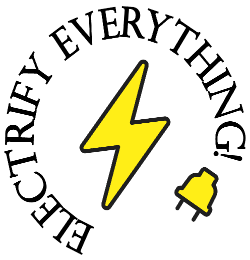 Efficiency Maine offers abundant resources and information on consumer rebates for the installation of heat pumps and other efficient appliances and equipment. 
Are you confused by all the mailers you are receiving about going solar, and the various types of products and plans being offered? The State of Maine Office of the Public Advocate has a special page dedicated to this topic, to help consumers stay informed and avoid scams. They have also produced a video on the topic: 

Have you ever wondered how much electricity your TV or your blender or that lamp with the vintage-style-Edison-incandescent-bulb is using? PPL offers Kill-a-Watt energy meters so you can find the electron guzzlers in your house.  

Portland's Sustainability Series is co-hosted by the Portland Public Library and the Southern Maine Conservation Collaborative. The series presents a diversity of speakers to share different aspects of the work moving Maine to greater endurance and sustainability. Please join us as we engage in these important issues and conversations, and view many of our past lectures on the PPL YouTube channel.