About the Lewis Gallery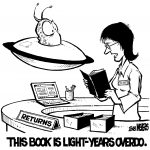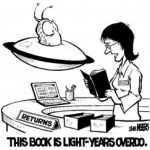 Maine has a rich heritage of fiddling that encompasses Yankee, Franco-American, and, to a lesser extent, Irish-American cultures. The exhibit will explore and celebrate this heritage by bringing together a wide range of materials—photographs, printed and manuscript tunebooks, sound recordings, concert flyers, and dance cards—that document the Pine Tree State's vibrant fiddling traditions. Maine has also been home to a surprising number of fiddle makers; researchers have identified close to 200 professional and amateur craftspeople in Maine who have made violins. Examples of the work of several of these are included in the exhibit.Curators of the exhibit are Paul F. Wells, Director Emeritus of the Center for Popular Music at Middle Tennessee State University, and Tom Wilsbach, Arts Librarian at the Portland Public Library. Wilsbach and Wells are both fiddlers and fiddle researchers. The exhibit will hang through June and July. Associated events, including lectures and performances will take place during the exhibit's run.- See more at: https://www.portlandlibrary.com/events/wicked-good-fiddling-200-years-fiddling-fiddlers-fiddle-making-maine/#sthash.SsbaGJyE.dpuf
Maine has a rich heritage of fiddling that encompasses Yankee, Franco-American, and, to a lesser extent, Irish-American cultures. The exhibit will explore and celebrate this heritage by bringing together a wide range of materials—photographs, printed and manuscript tunebooks, sound recordings, concert flyers, and dance cards—that document the Pine Tree State's vibrant fiddling traditions. Maine has also been home to a surprising number of fiddle makers; researchers have identified close to 200 professional and amateur craftspeople in Maine who have made violins. Examples of the work of several of these are included in the exhibit.Curators of the exhibit are Paul F. Wells, Director Emeritus of the Center for Popular Music at Middle Tennessee State University, and Tom Wilsbach, Arts Librarian at the Portland Public Library. Wilsbach and Wells are both fiddlers and fiddle researchers. The exhibit will hang through June and July. Associated events, including lectures and performances will take place during the exhibit's run.- See more at: https://www.portlandlibrary.com/events/wicked-good-fiddling-200-years-fiddling-fiddlers-fiddle-making-maine/#sthash.01kwJmUH.dpu
Zanzibar Henna Artists:  Innovation on a Cultural Traditio
Lower Level [back hallway]
January 3 – February 22PPhotos of the Year
Art in Captivity: Inside Out
Portland Public Library has partnered with Freedom & Captivity to create an exhibit of photographs of art created by current inmates in Maine. These photographs by Séan Alonzo Harris, Lesley MacVane and Trent Bell from inside Maine's Correctional Facilities reveal the human necessity to create art. On view in the Congress Street windows at Portland Public Library from September 15 – October 15, 2021.
An outdoor opening reception will be held during October's First Friday Art Walk on October 1, 2021 from 5 – 8 pm on Congress Street with Maine Youth Justice.
Maine Youth Justice is a youth-led, nonpartisan, activist organization whose goal is to close Long Creek, Maine's youth detention facility, and create safer and stronger communities by investing in a continuum of community-based alternatives to incarceration for youth where all of Maine's young people can not only survive, but thrive.
The vision of youth justice is a collaborative and equitable response to harm that recognizes and builds on the strengths of individuals and community.
The Youth Justice project was funded in part by a grant from the Maine Arts Commission, an independent state agency supported by the National Endowment for the Arts.
MYJ will have a table with information about the campaign to close Long Creek, how to get involved in the movement to end youth incarceration and Know Your Rights posters created by Central Maine SURJ (Showing Up For Racial Justice).
Freedom & Captivity is a state-wide public humanities initiative during Fall 2021 to bring critical perspectives from the humanities to the interrogation of incarceration. Recognizing that mass incarceration is fueled by racism and profit-generating mechanisms that tear apart communities and families, the project offers opportunities for public engagement about imagining prison abolition and the redirection of resources toward community investments, the repair of racial and gender injustice, intergenerational trauma, and eldercare for the aging population in Maine's prisons. The project, which includes art exhibitions, workshops, webinars, a podcast, research and creative production, public education materials, and linked courses taught across Maine's campuses, aims to cultivate opportunities for imagining freedom in an abolitionist society. The project is conceived with the participation of people in Maine directly impacted by the carceral system.
Critters
Live on display in the Lewis Gallery now!
June 7 – August 24, 2021
Curated by Nancy Davidson and Ilana Welch
From the first cave paintings of bison, horse, and deer over 40,000 years ago, animals have continuously been a significant part of
the world's visual history. Whether it's a Grecian urn or a Renaissance painting or a modern-day meme, animals have always held a fascination for people. From the very beginning, humans and animals have been interconnected, be it as food, pets, or gods.
Animals have often held symbolic meanings, from representing ideas to representing gods. Ancient cultures, such as Ancient Egyptian and Ancient Greek cultures as well as indigenous peoples, frequently depict their gods and spirits in animal forms. What an animal signifies depends upon the culture. For example, the Western view of owls symbolizes wisdom and scholarly pursuits, while Native Americans and Africans associate owls with bad omens and death.
During the Middle Ages, compendiums of beasts called Bestiaries were handcrafted by monks detailing exotic beasts. The monks creating these volumes had never seen the animal they depicted, often interpreting second or third-hand accounts of exotic animals such as giraffes and rhinoceroses, transforming them into fantastic re-imaginings. In these books, elephants ended up looking like anteaters with tusks, while rhinoceroses were depicted wearing literal armor.
Artists were not always constrained by reality; mythical beasts such as griffins, unicorns, and dragons populate just as many artworks as their real counterparts. Just as varied as their symbolic meanings, the physical  descriptions of animals (real and imagined) differ from culture to culture or person to person.  Animals, mythical, real, and imagined, have remained a prominent subject for artists throughout the ages. This exhibit will explore animals — mythical, real, and imagined– through various artistic interpretations.
---
If you are interested in exhibiting your work, please review our art exhibit guidelines and submit a proposal using the Lewis Gallery proposal form.
The Library's Cultural Center Team reviews exhibit proposals on a quarterly basis and selects shows based on a goal of attaining a mix of mediums and content for the gallery. Submitting a proposal form does not ensure that a show will be hosted in the Lewis Gallery.
Virtual Gallery Archives

Artists Books
Curated by USM Book Arts
Boundless Possibilities 2: USM Book Arts
Click here to view the virtual gallery 
Up Next at the Library:
No related events scheduled - Showing the next two events on our calendar.
Employment and Training Opportunities
2:00pm - 3:00pm
Employment and Training Opportunities
Freedom & Captivity: The Soundscape of American Hyperincarceration
5:30pm - 7:00pm
Freedom & Captivity: The Soundscape of American Hyperincarceration
From the PPL blog:
Connect with the Library: