Lewis Gallery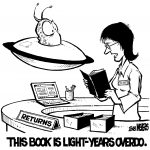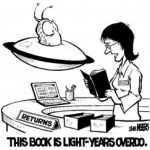 Maine has a rich heritage of fiddling that encompasses Yankee, Franco-American, and, to a lesser extent, Irish-American cultures. The exhibit will explore and celebrate this heritage by bringing together a wide range of materials—photographs, printed and manuscript tunebooks, sound recordings, concert flyers, and dance cards—that document the Pine Tree State's vibrant fiddling traditions. Maine has also been home to a surprising number of fiddle makers; researchers have identified close to 200 professional and amateur craftspeople in Maine who have made violins. Examples of the work of several of these are included in the exhibit.Curators of the exhibit are Paul F. Wells, Director Emeritus of the Center for Popular Music at Middle Tennessee State University, and Tom Wilsbach, Arts Librarian at the Portland Public Library. Wilsbach and Wells are both fiddlers and fiddle researchers. The exhibit will hang through June and July. Associated events, including lectures and performances will take place during the exhibit's run.- See more at: http://www.portlandlibrary.com/events/wicked-good-fiddling-200-years-fiddling-fiddlers-fiddle-making-maine/#sthash.SsbaGJyE.dpuf Maine has a rich heritage of fiddling that encompasses Yankee, Franco-American, and, to a lesser extent, Irish-American cultures. The exhibit will explore and celebrate this heritage by bringing together a wide range of materials—photographs, printed and manuscript tunebooks, sound recordings, concert flyers, and dance cards—that document the Pine Tree State's vibrant fiddling traditions. Maine has also been home to a surprising number of fiddle makers; researchers have identified close to 200 professional and amateur craftspeople in Maine who have made violins. Examples of the work of several of these are included in the exhibit.Curators of the exhibit are Paul F. Wells, Director Emeritus of the Center for Popular Music at Middle Tennessee State University, and Tom Wilsbach, Arts Librarian at the Portland Public Library. Wilsbach and Wells are both fiddlers and fiddle researchers. The exhibit will hang through June and July. Associated events, including lectures and performances will take place during the exhibit's run.- See more at: http://www.portlandlibrary.com/events/wicked-good-fiddling-200-years-fiddling-fiddlers-fiddle-making-maine/#sthash.01kwJmUH.dpu
Zanzibar Henna Artists:  Innovation on a Cultural Traditio
May 4 – 26, 2018:
Count Me In: Work from the artists of Publication Studio and The Art Department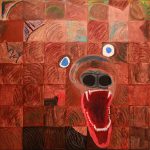 From vibrant landscapes and playful illustrations to inventive sculptural works, Count Me In offers the public a closer look at the art being made by the creative and talented group of people affiliated with The Art Department and Publication Studio in Portland, Me. The Art Department and Publication Studio, neighboring studios on Congress Street, support over 40 individual artists. The Art Department has been a part of the Portland Landscape since 2011 with a mission to support artists with intellectual uniqueness in the pursuit of their individual artistic craft. Focusing in disciplines of print media, Publication Studio has emerged as a separate program to compliment The Art Department and offer further opportunity for artistic exploration.
June 1 – 23, 2018:
30×30:  Comic Artists
Held in conjunction with the Maine Comic Arts Festival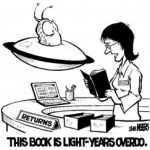 Portland Public Library and Casablanca Comics celebrate the comic arts in our June 2018 exhibit, 30"x30". Artists' panels will be enlarged to an exaggerated size to amplify the expression and detail of each unique work, creating the experience of a giant comic strip throughout the Lewis Gallery. Though the works are non-sequential, each artist has submitted their comic book vision of a library scene—a visual love letter to libraries everywhere. 30"x30" premiers in conjunction with the Maine Comic Arts Festival (MeCAF) at Portland Public Library, a day-long celebration of comics arts and creators.
July 6-28, 2018
America Now
Held in Conjunction with the Holocaust and Human Rights Center of Maine
August 3 – September 22, 2018
The Art of Rube Goldberg

October 5 – December 22, 2018
Home: Reflections on Place
Work by Maine's Immigrant artist community
*************************************************************************************************
Lewis Gallery Exhibit Guidelines

The Lewis Gallery at Portland Public Library is a large and open gallery that has 75 feet of wall space, a soaring entry, track lighting, and great public visibility. Voted the Portland Phoenix's Best Non-Gallery Art Space 2013, the Lewis Gallery is a space that attracts visitors and encourages public engagement with art.
---
If you are interested in exhibiting your work, please review our art exhibit guidelines and submit a proposal using the Lewis Gallery proposal form.
The Library's Cultural Center Team reviews exhibit proposals on a quarterly basis and selects shows based on a goal of attaining a mix of mediums and content for the gallery. Submitting a proposal form does not ensure that a show will be hosted in the Lewis Gallery.