About the Lewis Gallery
Illustrated Monsters by Monster Illustrators
On display from October 1 through December 23, 2021
The Lewis Gallery will be open from 5–8 on November 5 for First Friday Art Walk.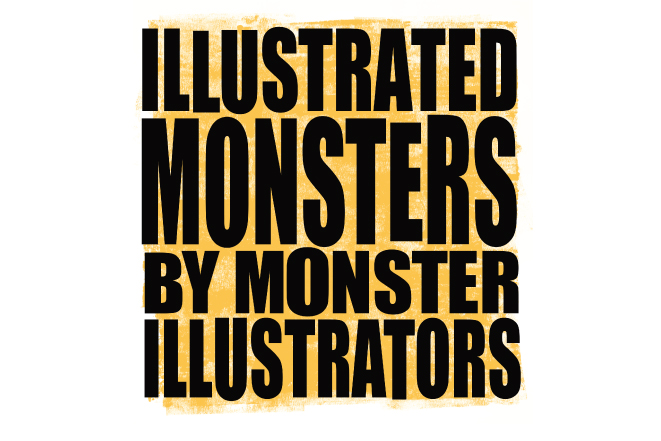 In creating a monster, a dictionary is of no use.
The definition of "enormous and frightening imaginary creatures" is a wholly inadequate description of our relationship with these beings. Monsters are strangely comfortable in our lives and are culturally more nuanced and confusing to us than ever. They can be horrifying, cute, malicious, dim, powerful and pathetic.
Perhaps the disturbing aspect of monsters is that they remain a foil to our humane characteristics. Monsters in all forms help us understand the things that can happen if our better nature runs astray, help us face our fears, laugh in the face of absudity and embrace otherness with empathy.
Illustrated Monsters by Monster Illustrators provides a unique opportunity to explore a universal subject that spans cultures and informs storytelling on many levels. Each illustrator in the show has a wealth of artistic expertise, inspiration and stories to share with you.
This show is curated by Illustration Institute. Thank you to The Stephen and Tabitha King Foundation and The Onion Foundation for their kind support.
Past Exhibits

Art in Captivity: Inside Out
Part of Freedom & Captivity

Portland Public Library has partnered with Freedom & Captivity to create an exhibit of photographs of art created by current inmates in Maine. These photographs by Séan Alonzo Harris, Lesley MacVane and Trent Bell from inside Maine's Correctional Facilities reveal the human necessity to create art. On view in the Congress Street windows at Portland Public Library from September 15 – October 15, 2021.

An outdoor opening reception will be held during October's First Friday Art Walk on October 1, 2021 from 5 – 8 pm on Congress Street with Maine Youth Justice.

Maine Youth Justice is a youth-led, nonpartisan, activist organization whose goal is to close Long Creek, Maine's youth detention facility, and create safer and stronger communities by investing in a continuum of community-based alternatives to incarceration for youth where all of Maine's young people can not only survive, but thrive.

The vision of youth justice is a collaborative and equitable response to harm that recognizes and builds on the strengths of individuals and community.

The Youth Justice project was funded in part by a grant from the Maine Arts Commission, an independent state agency supported by the National Endowment for the Arts.

MYJ will have a table with information about the campaign to close Long Creek, how to get involved in the movement to end youth incarceration and Know Your Rights posters created by Central Maine SURJ (Showing Up For Racial Justice).

Freedom & Captivity is a state-wide public humanities initiative during Fall 2021 to bring critical perspectives from the humanities to the interrogation of incarceration. Recognizing that mass incarceration is fueled by racism and profit-generating mechanisms that tear apart communities and families, the project offers opportunities for public engagement about imagining prison abolition and the redirection of resources toward community investments, the repair of racial and gender injustice, intergenerational trauma, and eldercare for the aging population in Maine's prisons. The project, which includes art exhibitions, workshops, webinars, a podcast, research and creative production, public education materials, and linked courses taught across Maine's campuses, aims to cultivate opportunities for imagining freedom in an abolitionist society. The project is conceived with the participation of people in Maine directly impacted by the carceral system.

MAPS: Maine Amori Printmaking Society
Curated by Jeff Badger

Critters 
Curated by Nancy Davidson and Ilana Welch
Gallery Details

If you are interested in exhibiting your work, please review our art exhibit guidelines and submit a proposal using the Lewis Gallery proposal form.

The Library's Cultural Center Team reviews exhibit proposals on a quarterly basis and selects shows based on a goal of attaining a mix of mediums and content for the gallery. Submitting a proposal form does not ensure that a show will be hosted in the Lewis Gallery.
Up Next at the Library:
No related events scheduled - Showing the next two events on our calendar.
First Friday Art Walk
5:00pm - 8:00pm
First Friday Art Walk
Sustainability Series: COP26 and Maine - One Mainer's Adventure at the UN Climate Change Conference
5:30pm - 7:00pm
Sustainability Series: COP26 and Maine – One Mainer's Adventure at the UN Climate Change Conference
From the PPL blog:
Connect with the Library: