Related Items
Connect with the Library:
Sustainability Series: COP26 and Maine – One Mainer's Adventure at the UN Climate Change Conference
Wednesday | December 08, 2021
5:30pm - 7:00pm
Location: Sustainability Series: COP26 and Maine – One Mainer's Adventure at the UN Climate Change Conference
Audience: Adults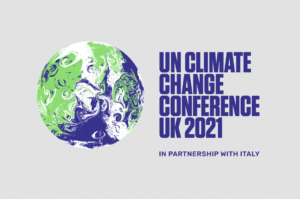 In November, the COP26 UN Climate Change Conference in Glasgow will headline the global policy stage. What does this meeting of heads of state, policy makers, scientists, faith, business, and community leaders mean for collective climate action? How are decisions made that lead to landmark agreements like the Paris Climate Accords? And what can COP26 mean for Maine in the context of its own local and statewide plans to combat and adapt to climate change? Explore these questions on December 8th in a Sustainability Series presentation from Holly Parker, Ph.D., COP26 attendee and director of UNE North – the Institute of North Atlantic Studies at the University of New England.
About the Speaker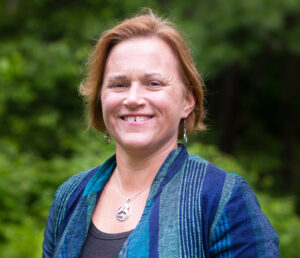 Holly Parker, Ph.D., is the Associate Provost for Strategic Initiatives and Director of UNE North – The Institute for North Atlantic Studies at the University of New England. An educator for more than 20 years, Holly has worked in traditional, experiential and digital classroom settings. She has collaborated with school systems in Alaska and the USVI to develop standards-aligned, interdisciplinary digital curricula, taught high school English for 14 years in boarding school settings, and directed a boat building program for at-risk youth in Maine. An area of significant interest for Parker is collaborating with industry, educational institutions and nonprofits to deliver integrated, transformational learning opportunities to the underserved in Northern New England. A lifelong mariner, Holly is also passionate about maritime and ocean issues impacting Maine and beyond. Holly has represented UNE and Maine three times at the Arctic Circle Assembly in Reykjavik, Iceland. She represents UNE on the Maine North Atlantic/Arctic Education Consortium and served on the state-sponsored Host Committee for the Arctic Council in 2016.
Holly is a graduate of Dartmouth College and the Harvard University Graduate School of Education, where she focused her studies on successfully addressing learning challenges in the integrated classroom. She holds a Ph.D. in Public Policy from the Muskie School of Public Service at the University of Southern Maine; her research focuses on education for sustainability leadership.
Full Zoom Info
You will find yourself in a waiting room when you first enter the Zoom gathering, or you may receive a message that the meeting has not yet started. The host will admit you to the program at 5:30.
All microphones will be automatically muted by the host. If you would like to participate in the Q&A, you can send your question to the host via Zoom's chat feature.
By entering into the Zoom program, you are agreeing to have your image captured and shared by Portland Public Library.
Topic: Sustainability Series
Time: December 8, 2021 05:30 PM Eastern Time (US and Canada)
Join Zoom Meeting
https://us02web.zoom.us/j/82218917712?pwd=TVV1bVQzMG9lSktHbVBuSC9CVkZ6UT09
Passcode: 237412
Or iPhone one-tap:
US: +13017158592,,82218917712#,,,,*237412# or +13126266799,,82218917712#,,,,*237412#
Or Telephone:
Dial (for higher quality, dial a number based on your current location):
US: +1 301 715 8592 or +1 312 626 6799 or +1 929 205 6099 or +1 253 215 8782 or +1 346 248 7799 or +1 669 900 6833
About the Series » Portland's Sustainability Series
Portland's Sustainability Series is co-hosted by the Portland Public Library and the Southern Maine Conservation Collaborative. Sustainability is the endurance of systems and processes through time. The Portland Sustainability Series presents a diversity of speakers to share different aspects of the work moving Maine to greater endurance and sustainability. Please join us as we engage in these important issues and conversations!
In partnership with: