Related Items
Connect with the Library:
"Sparrow Being Sparrow" Book Birthday Party
Saturday | July 29, 2023
2:00pm - 3:00pm
Location: Downtown Library
Audience: Kids & Families, Kids Programs, Early Literacy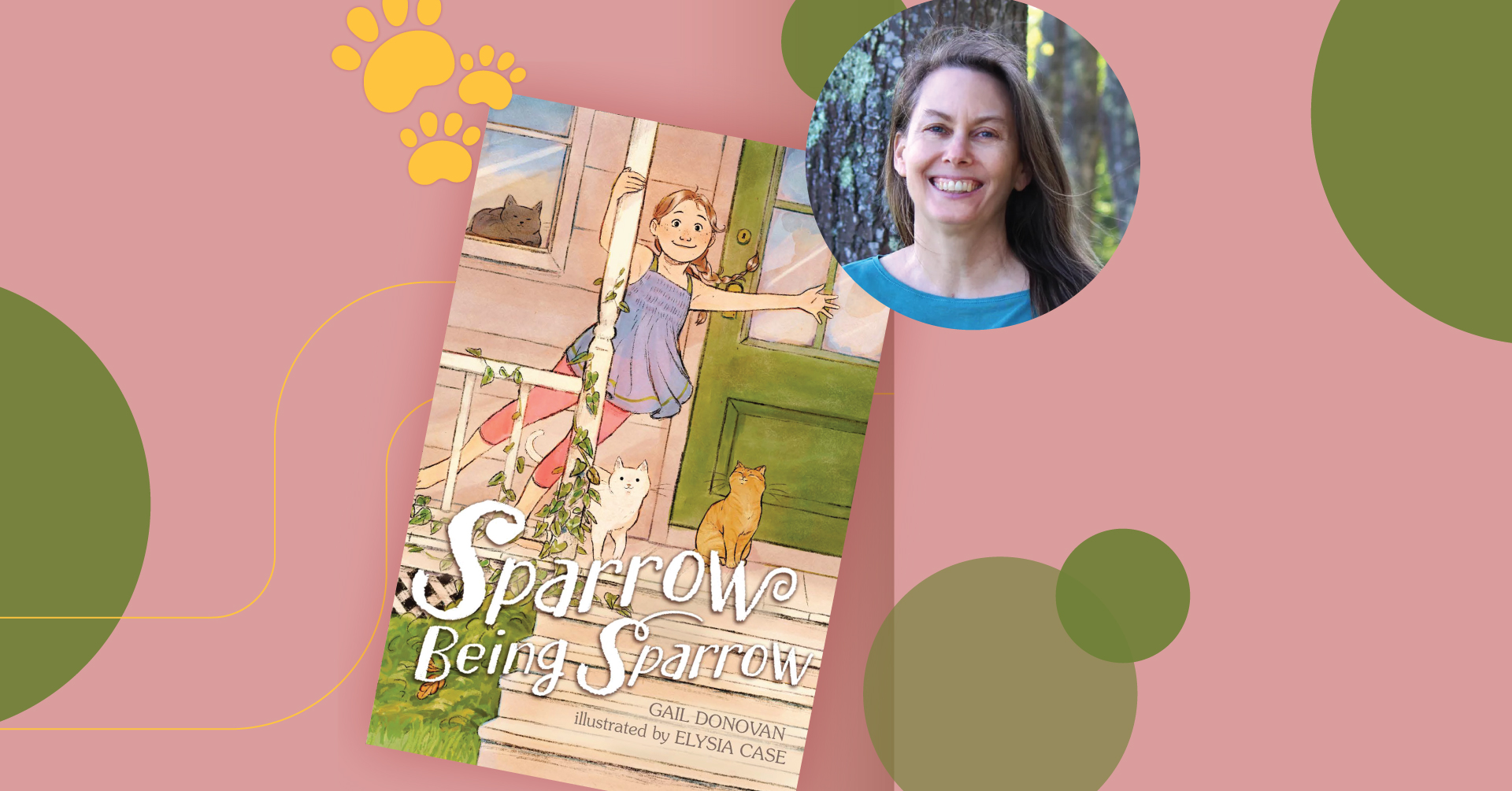 Join us for a very special book birthday party for Maine children's book author Gail Donovan (author of Finchosaurus & In Memory of Gorfman T. Frog). Gail will read from her new middle grade novel, Sparrow Being Sparrow, and be joined by fellow children's book author Charlotte Agell (author of The Accidental Adventures of India McAllister).
Sparrow, the main character in Gail's new book, loves cat, so we've also invited some tiny, furry friends from Midcoast Humane to join us at the book birthday party! Children and their families/caregivers will have a chance to meet some adoptable kittens while Gail reads from her book and answers questions from the audience. If you love kitties and great children's books, this event is for you!
Copies of Sparrow Being Sparrow will be available for purchase at this event from our local independent bookstore partner, Print: A Bookstore.
This event is free and open to school-age children and their families/caregivers. The Sparrow Being Sparrow Book Birthday Party is part of our 2023 Summer Reading Program, "All Together Now!"
About the Series » Summer Programs for Kids & Families
Here you'll find our major events for Summer Reading 2023 for Kids & Families. In addition to the events below, we will continue to have out regularly scheduled Story Times at the Downtown, Peaks Island, and Riverton locations.