Connect with the Library:
2022 Reading Challenge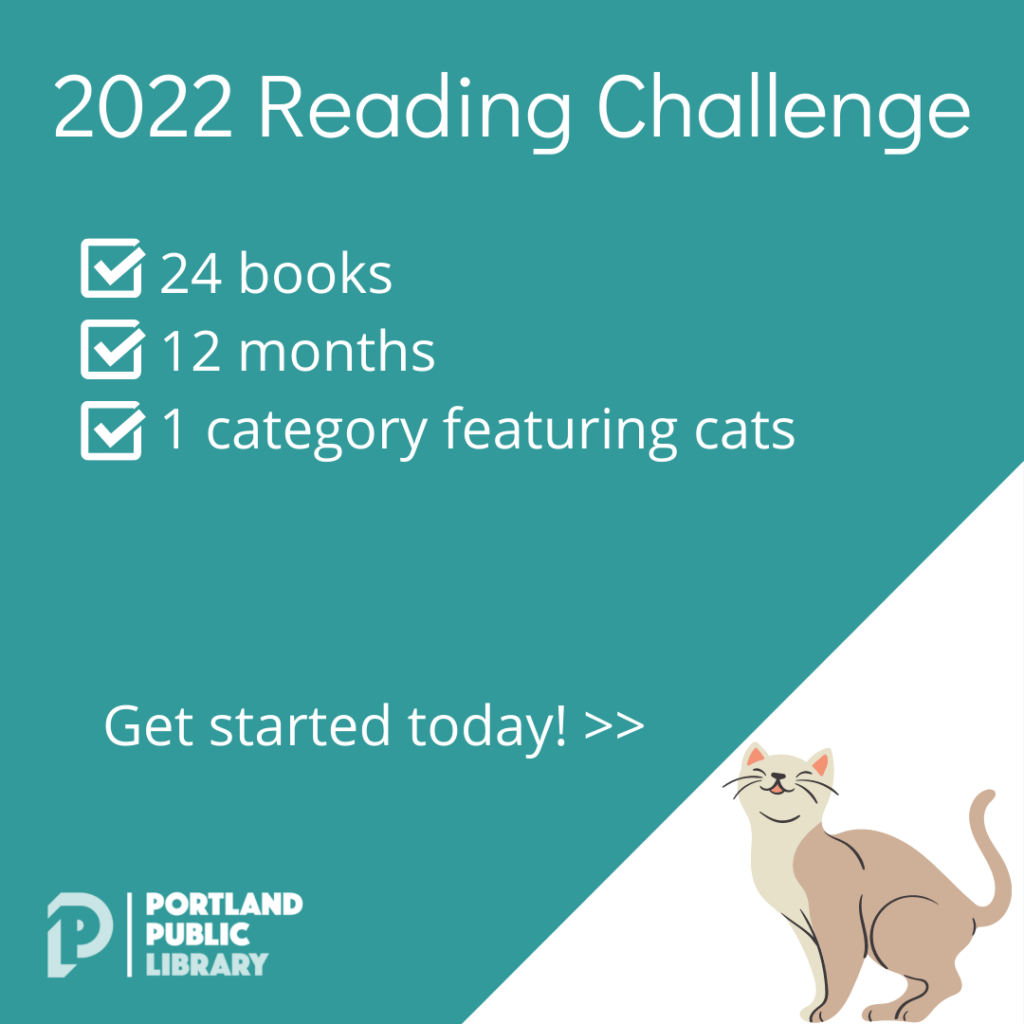 24 books in 12 months: will you accept the challenge?
Join Portland Public Library community members in completing the 2022 Reading Challenge!
How It Works
Start at any time in 2022 by downloading the Reading Challenge log. Then, simply read a book in each category!
Join the Community
Do you want reading recommendations and chances to win prizes?
Connect with other readers in the PPL Reading Challenge Facebook group. Find book recommendations, talk to other readers, and share your challenge successes!
Stuck On a Category?
Library staff will create lists of books for many categories throughout the year. Keep checking this page for updates!
4 – A book written by an Eastern European author
9 – A book where a house is important to the story
15 – A speculative fiction book
16 – A book by a Nigerian or Nigerian-American author
21 – A dark academia book
22 – A book featuring a cat
23 – A book about siblings
You can also contact us directly for inspiration:
readersadvisory@portlib.org
207-871-1700 x.705
Try Your Next Great Read for a recommendation suited to your reading tastes!