Emile and the Field: February Staff Picks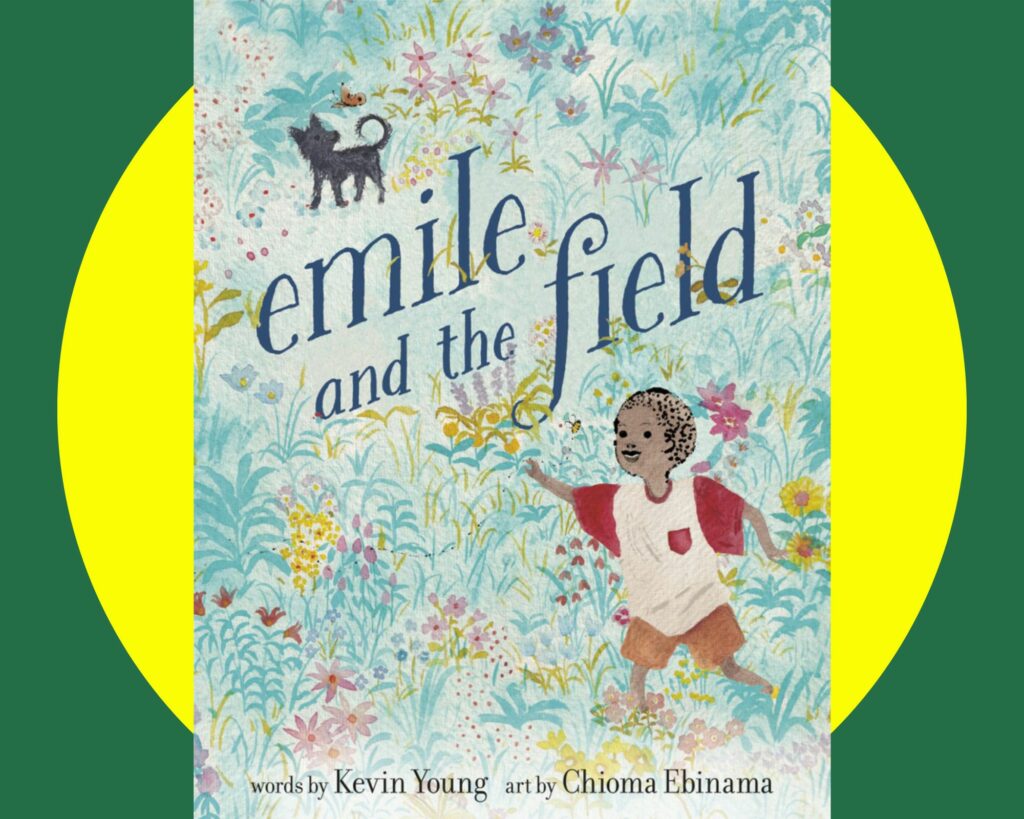 "There was a boy named Emile who fell in love with a field.

Emile would ask his father, what did the field know of weather? Where did it go when covered over by winter?" 
This February our staff shares ideas for fiction and nonfiction reads from our Youth and Adult collections. Find heartfelt picture books like Emile and the Field by Kevin Young and Chioma Ebinama, new novels, sweet YA romances and more in celebration of Black History and contemporary Black authors, and hidden gems you can borrow through Interlibrary Loan.  
---
February Picture Book and Children's Biography Picks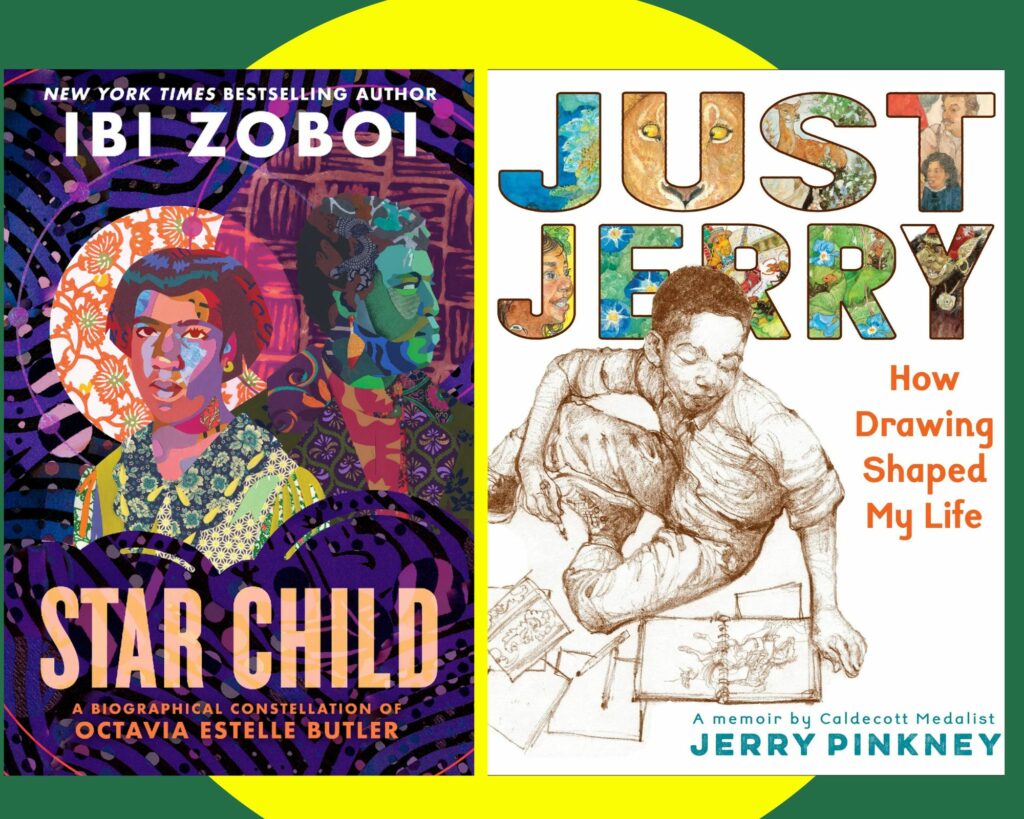 ---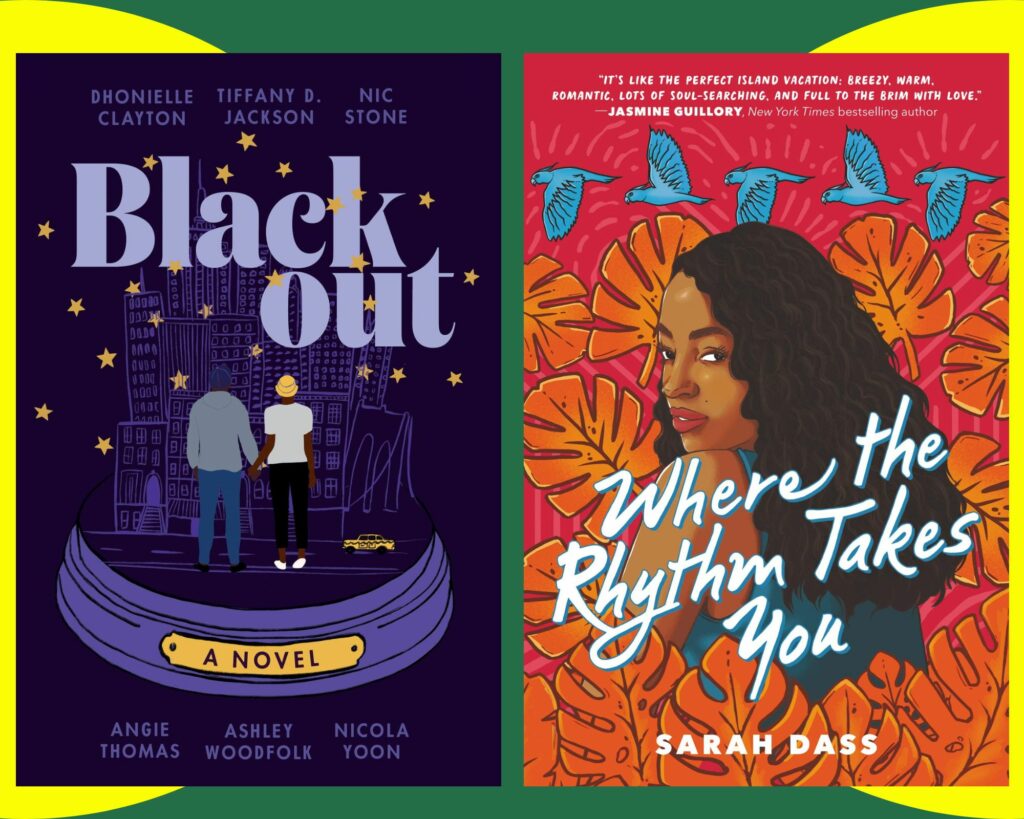 Carly's Picks 
This month, I'd like to put the spotlight on the Teen Library's list, Let's Talk About Love: Black Romance in YA, which features YA Black love stories written by Black authors. Here are some of my favorites from the list: 
Blackout is a delightful short story collection from Dhonielle Clayton, Angie Thomas, Nicola Yoon, Ashley Woodfolk, Nic Stone, and Tiffany D. Jackson. Six intertwined stories (that work well as standalones, too) take place on a New York summer day when an electric blackout creates chaos and, yes, romantic opportunities. I'm on the hold list for the follow-up, Whiteout, which will give readers some seasonally appropriate, snowy tales of love. 
Any Austenphiles out there? Ibi Zoboi's Pride is one of my favorite Pride and Prejudice adaptations ever (and I must admit I've read and watched a lot of them… varying in quality). But P & P shouldn't get all the attention! Sarah Dass' Where the Rhythm Takes You adapts my favorite Austen novel, Persuasion, into a sweet second-chance romance set in Tobago. 
Ben Philippe's writing is always funny—please see The Field Guide to the North American Teenager—and his book, Charming as a Verb, is categorically a rom-com. You'll laugh, you'll swoon, and, for those that are applying to college, you'll probably feel very understood! 
---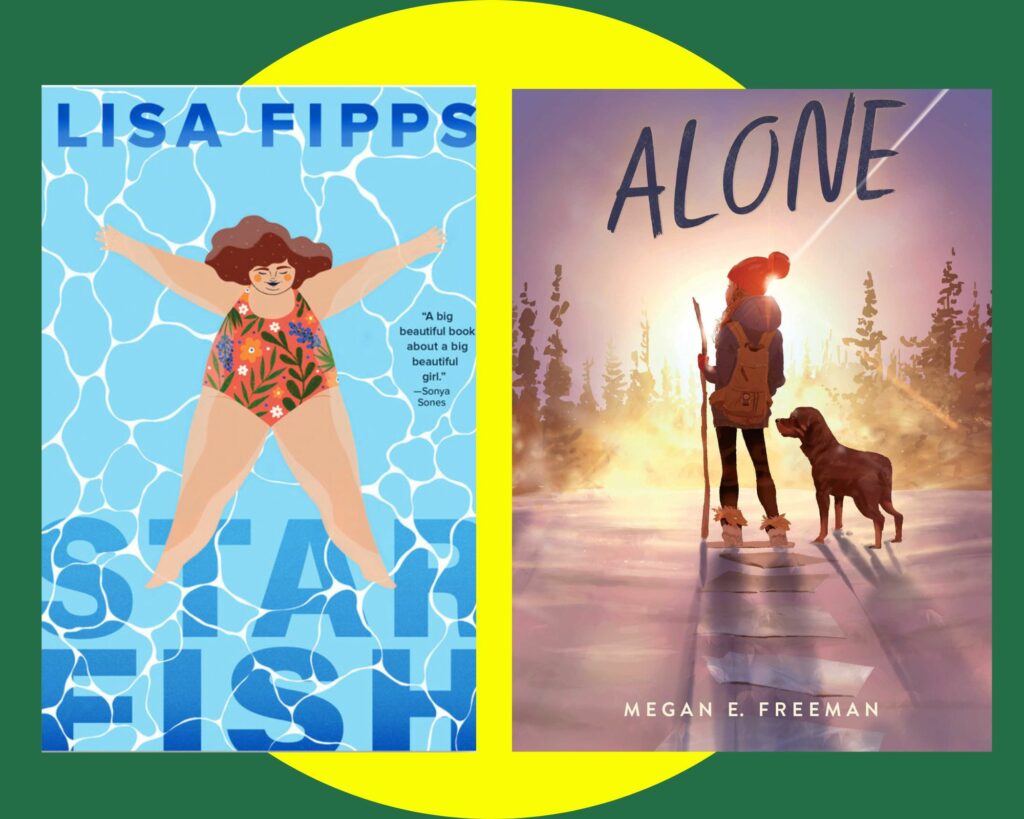 Cindy's Picks 
Oddly enough, both of my staff picks for this month happen to be novels in verse from our Maine Student Book Award 2022-2023 collection. Novels in verse! I generally have to force myself to read them, and then I always end up loving them. It has to be a very difficult style to write in—using such a spare method—and yet certain writers, like these two, do a fabulous job of it.    
 The first book is called Star Fish by Lisa Fipps.  Told in first person, it is the story of Ellie, who has been bullied about her weight since her fifth birthday party when she wore a whale swimsuit and made a big splash. Ellie needs to find her way in the world through new friends and the help of her therapist.  Find out if she learns how to face her bullies—and be her own beautiful self: "I step down into the pool… / Kick. Gliiiiiide. / Side to side. / And back again."  
My second pick is Alone by Megan E. Freedman. Twelve-year-old Maddie wakes to find that she is completely alone in her town with only a Rottweiler dog named George for company. Months pass and she deals with budding adolescence, natural disasters, looters, wild animals, and the feeling of constant loneliness and solitude. Her will to survive is strong—can she make it all alone?  
---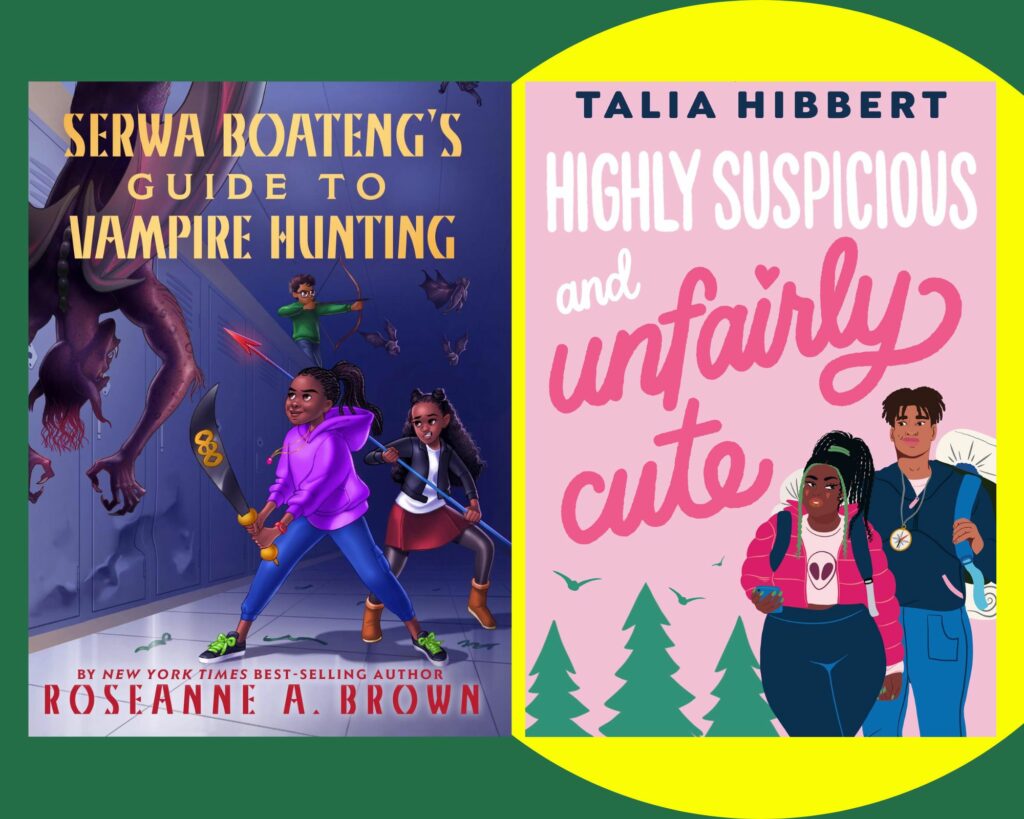 Emily's Picks 
Serwa Boateng's Guide to Vampire Hunting is a fantastic fantasy for kids by Roseanne A. Brown. This book has it all—deadly vampires, incredible vampire hunters, long-kept secrets, a ton of Ghanaian folklore, visits with the Gods, plenty of adventures and humor, and a wonderful group of new friends learning to work as a team. Twelve-year-old Serwa and her parents travel across the country defending humanity from adze, deadly firefly-vampires that can possess humans. When the attacks suddenly get more personal (and more dangerous) Serwa is sent to stay with family in a small town where the dark magic can't reach her. But then…why is there a vampire stalking her in the hallways of the school? I loved reading about Serwa standing up for herself, forging friendships, and battling fierce creatures—and absolutely can't wait to find out what happens in the next book!  
Teen readers are in for such a treat with a new YA romance from one of my all-time favorite authors, Talia Hibbert. Highly Suspicious and Unfairly Cute is a laugh-out-loud novel packed full of cheeky banter, extremely suspicious (yet cute!) behavior, and utterly heartwarming romance. Celine and Bradley USED to be best friends until he ditched her for the cooler crowd. But a backwoods adventure that comes with a chance at a university scholarship suddenly has the two of them spending a whole lot of time together out of their element and in the woods. I adored hearing this one on audio, both narrators have the perfect accents and attitude to bring the two characters to life in all their complexities.  
Lastly, I have been WAITING for Georgie, All Along for ages, and am very happy to report Kate Clayborn has done it again—written another perfect romance. Georgie's back in her hometown, and totally lost after years and years of taking care of everyone else around her. Now she's on a mission to discover what she actually wants out of life, with the help of her middle school diary packed full of dreams, her best friend—and handsome Levi, her quiet and unexpected housemate (and his utter goofball of a dog). I adore Georgie in all her messy, expansive, loving glory, and can't wait for everyone to read how she finds her way home.   
---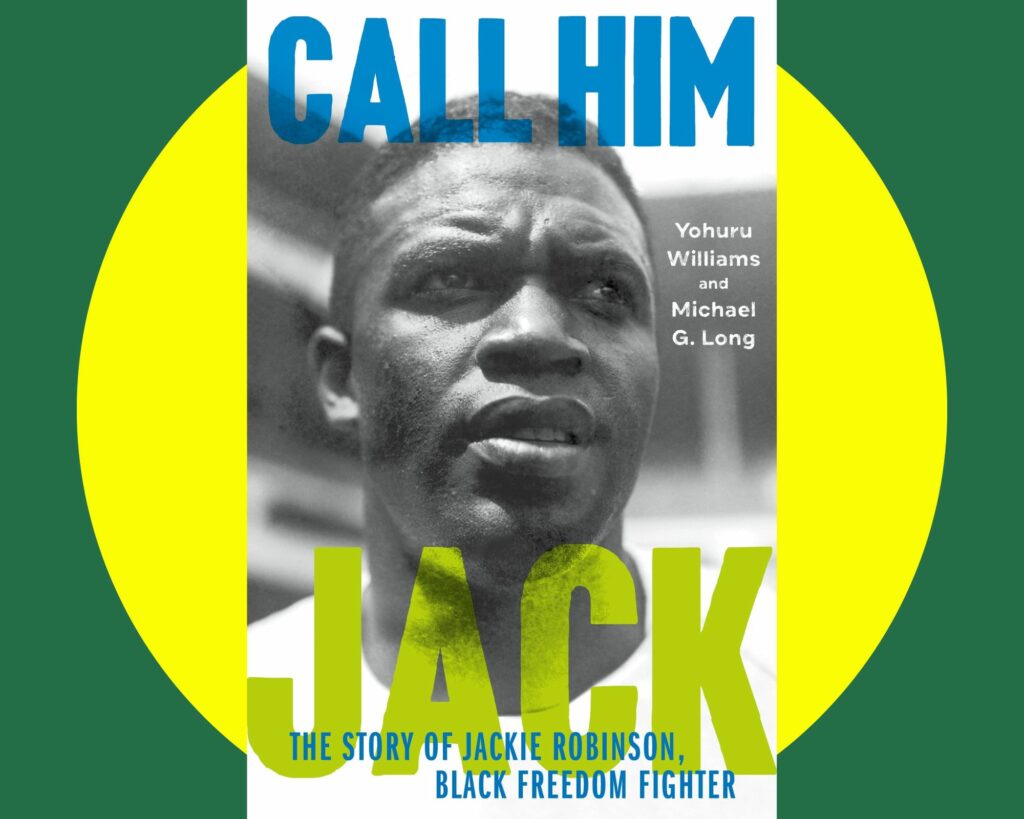 Vicky's Pick 
We all know the story of Jackie Robinson, the first Black player in modern Major League Baseball. But what about Jack Robinson's story? In their new book for teens, Call Him Jack, co-authors Yohuru Williams and Michael G. Long give readers a thorough overview of Robinson's life, balancing the oft-told story of Robinson's baseball career with a penetrating look at his childhood and young adulthood and a survey of his post-baseball activism. 
Adhering to the titular admonition, Williams and Yohuru never use the diminutive Jackie outside of quotes. Accordingly, Robinson comes to life as a fiery presence from his earliest days to his last. An athletic phenom from his preschool years, when days spent in the playground of his older sister's school cultivated an early competitive spirit, Robinson was also keenly aware of the injustice and indignity regularly endured by African Americans in the so-called "land of the free." His ferocious resistance to systemic racism gives extra context to the restraint he displayed in the face of hatred during his career—and to his unfettered activism afterward.  
---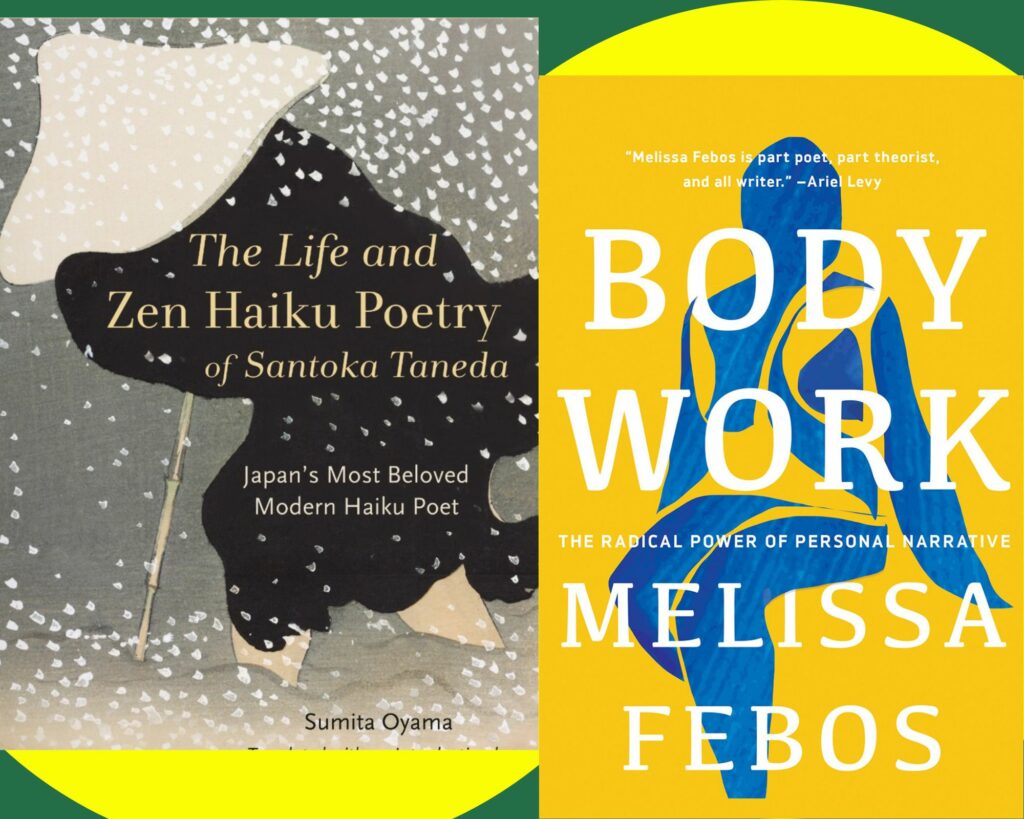 Myles' Pick 
My February pick is The Life and Zen Haiku Poetry of Santoka Taneda. I enjoy reading stories of the hermitage traditions in China and Japan from medieval times up to the turn of the 19th century. Many practiced Taoism and Buddhism, and forged lives far removed from the status quo. Santoka Taneda is an intriguing character (and it sounds like he could be a nuisance to be around?) but he was cared for by friends and—many years later—venerated with large statues throughout Japan. Perhaps it was the elegance of his poetry that won hearts, or maybe it was his seemingly simple vow "to live just this life" despite its hardships and downfalls.  
If nothing else, this book is highly recommended for its generous selections of poems like this:  
Snow  

           falling on the water, falling  

      inside the water. 
Erik's Pick 
My pick is Body Work by Melissa Febos. I don't have much more to say than: Tell your story and let no one stop you. A good read for everyone whose words have been marginalized. Write it down. There is someone waiting to hear from you.  
---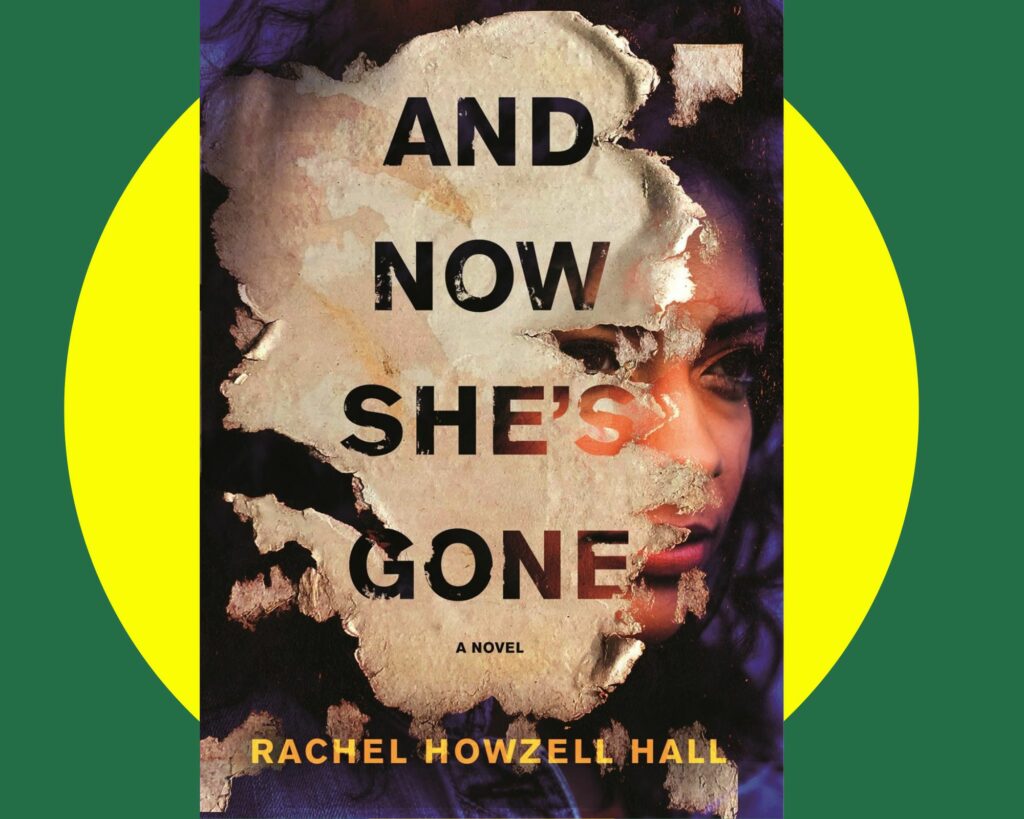 Becca's Pick 
I love listening to mysteries and thrillers on CloudLibrary. As much as I enjoy the quick pace and attention-grabbing action, most of these stories are pretty bleak. After listening to so many depressing tales, finding a thriller that strikes a balance between horror and humor is such a relief.
Rachel Howzell Hall finds that balance in her 2020 standalone thriller, And Now She's Gone. Grayson, an inexperienced private detective at a prestigious firm, is assigned to find a woman who disappeared with her boyfriend's beloved dog. As Grayson digs deeper, the case only becomes more complicated. While the story includes murder and trauma, Grayson's humorous inner monologue provides some much-needed levity. (Je Nie Fleming, the audiobook's narrator, expertly captures this humor; I found myself snort-laughing multiple times.) And Now She's Gone is a classic cat-and-mouse story with a delicious twist!    
---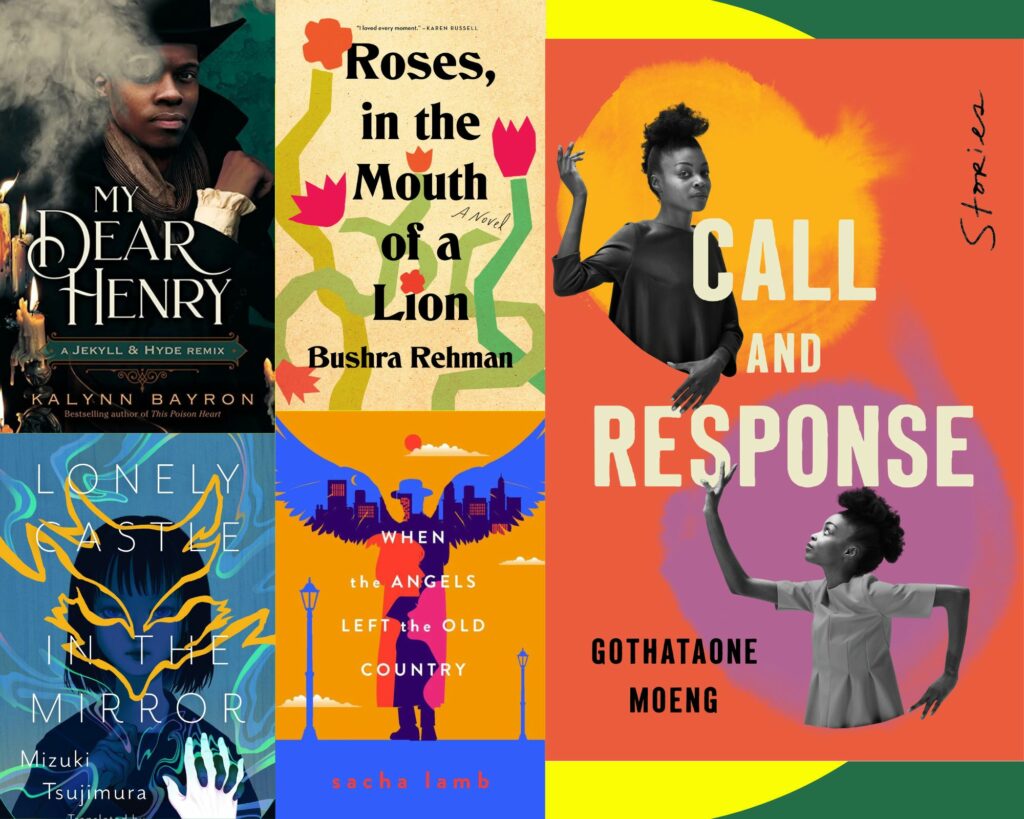 Elizabeth's Picks 
So many new books for February! This winter I loved the compassionate and clever strangers-band-together-to-outwit-everyone vibes of Aminah Mae Safi's Travelers Along the Way: A Robin Hood Remix, and I'm excited about the new remix title My Dear Henry: A Jekyll & Hyde Remix by Kalynn Baron.  
In West Mills by De'Shawn Charles Winslow was a warm and wonderful 2019 debut about the small town of West Mills and the complex lives of Azalea "Knot" Centre (who loves moonshine, literature, and men) and her neighbor Otis Lee. I'm looking forward to a return to West Mills and Winslow's writing with his new novel Decent People.  
Just a few more books that caught my eye: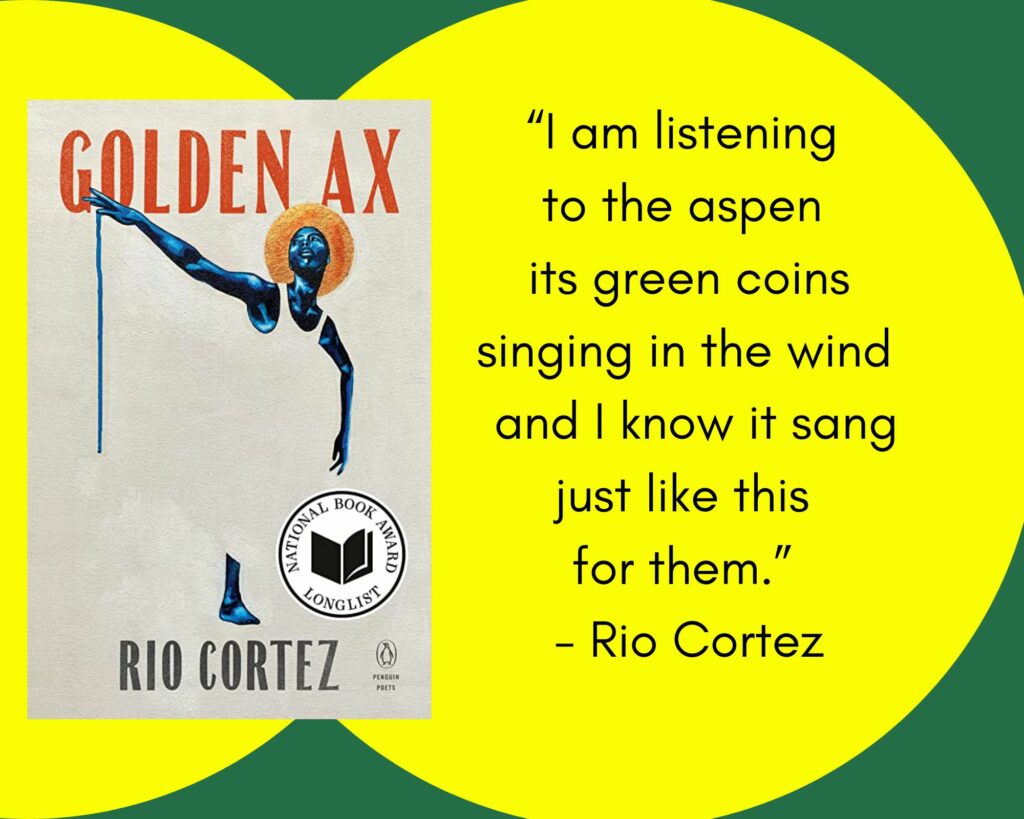 ---
As ever, thanks for reading! You can find a booklist of all the books we share here in Emile and the Field: February Staff Picks.
If you're looking for more reading ideas, that is our very favorite thing! Check out our Your Next Great Read service for readers of all ages, or simply reach out to our staff at readersadvisory@portlib.org for your own personalized booklist of reading suggestions.
posted: , by Elizabeth
tags:
Library Collections
|
Recommended Reads
|
Adults
|
Seniors
|
Art & Culture
|
Readers Writers