Spooky + Soulful: October Staff Picks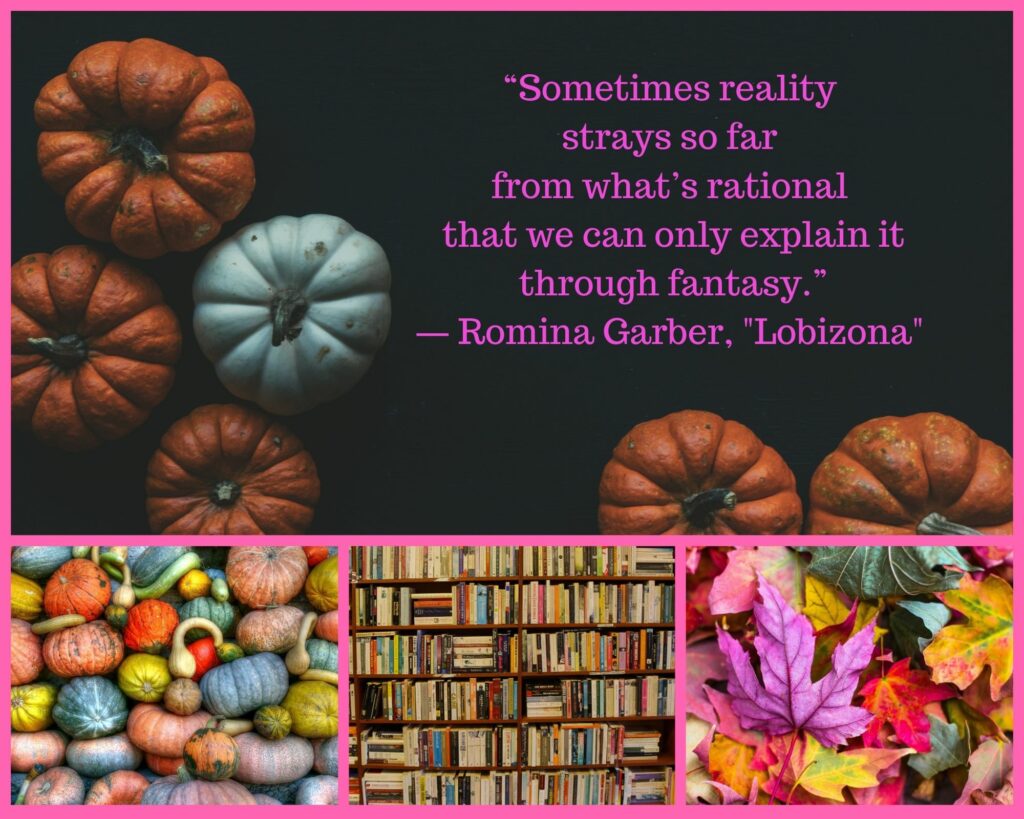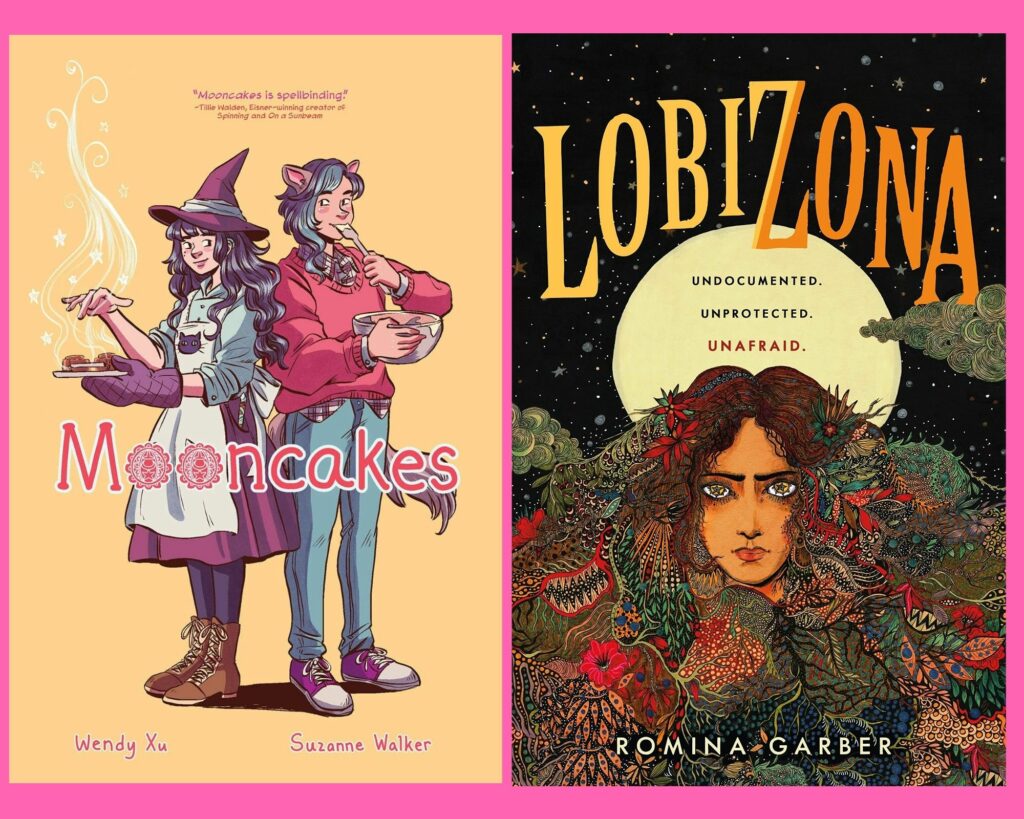 ---
 In the darkening days of October…the leaves are bright, the pumpkins are beaming, and the books and movies are plentiful here at the library! For our October Staff Picks post, we turn to the spooky and the soulful as we share a treasure trove of ideas to fill your fall days with reading, watching, and listening.

---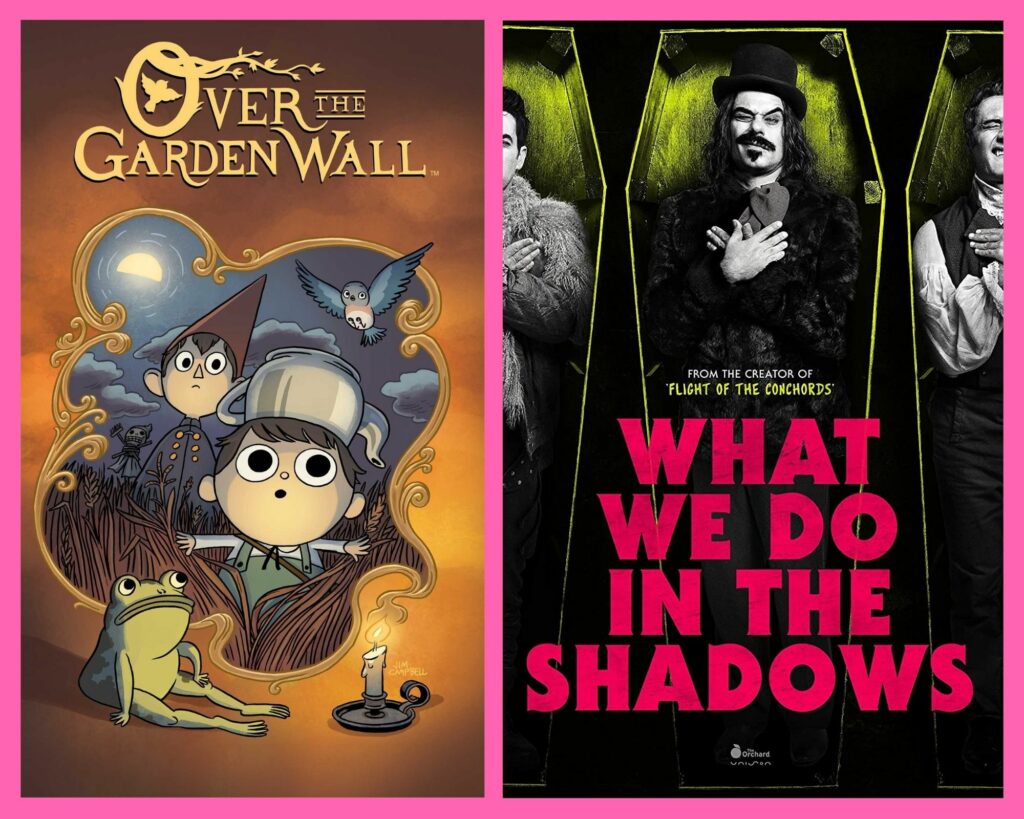 Megan's Picks 
As someone who lives in a Halloween House, October is a very special time to me. I'm serving up a mix of old favorites, recent discoveries, and intriguing but unread titles for spooky season! 
First we have Over the Garden Wall – watching this is like being a kid on Halloween for the first time, with pumpkin-headed creatures, kids in costumes, the dark dark woods on a fall night, and a spooky story running throughout. I know and love the TV series but have not yet read any of the graphic novel adaptations in our Children's Library, so I'm looking forward to trying those out.  
What We Do in the Shadows is another family favorite. This 'documentary' about several vampires from different eras living together in a modern-day house has some of my favorite vampire gags ever. The werewolf-vampire interactions are a delight. If you enjoy the movie, there's also an ongoing TV series with different characters, but the same concept and spot-on humor.  
Emily Carroll's spooky comics hit all my favorite horror spots – I like thrill and suspense over buckets of gore, and she brings all the chills. Her older book Through the Woods is a wonderfully creepy collection of five short stories with a dark fairy-tale vibe; her newer When I Arrived at the Castle adds a sexy streak to a haunted house tale.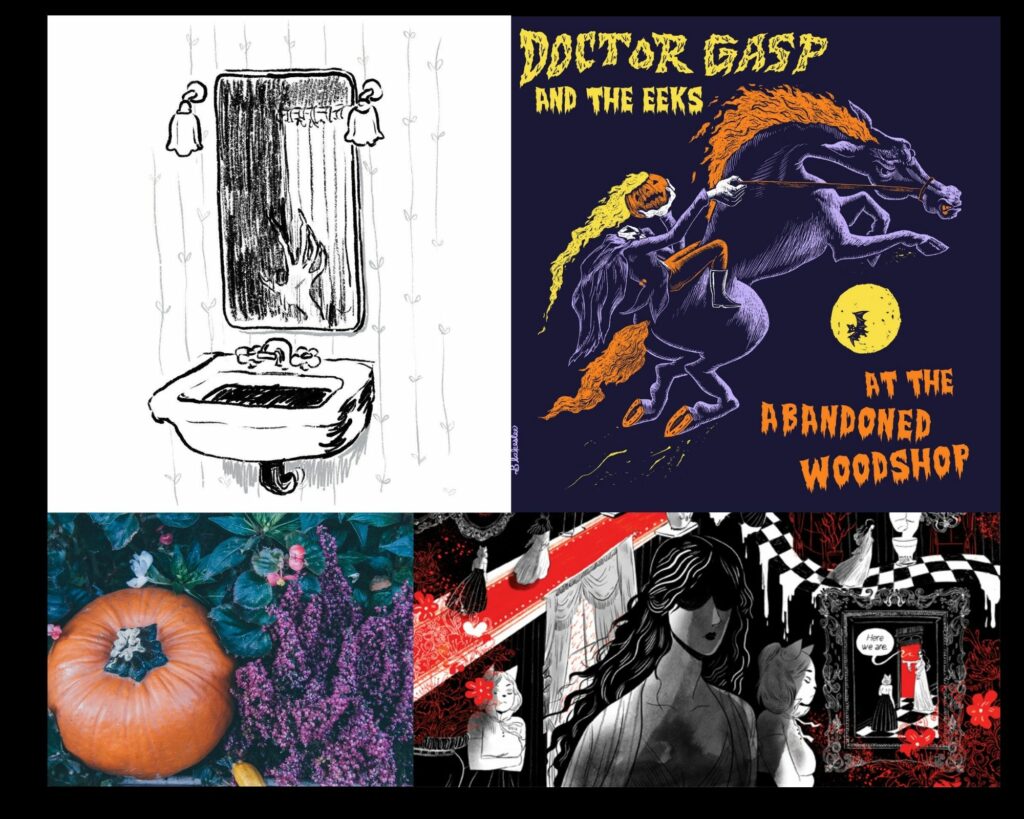 In the digital world, I have two fabulous artists to share! Nicolette Bocalan writes and draws horror comics and recently received the 2020 Creators for Creators Grant for her upcoming graphic novel The Acorn. While I'm waiting for that to come out, I'm rereading all of her other comics available for free online at her website. Stanley Needs a Nest, a story of a Tamagotchi gone wrong, is a personal favorite.  
Second is Abby Howard, who recently released episode one of her new horror visual novel, Scarlet Hollow, for free on Steam and Itch.io! I'm really looking forward to sitting down, getting cozy, and diving into this game on a dark October night, since everything I've read by her has been phenomenal so far. If you enjoy Scarlet Hollow, she has a wide body of work including autobiographical comics at Junior Scientist Power Hour, an ongoing scary webcomic The Last Halloween, a graphic essay about eating disorders, and a series of natural history comics. 
Finally, I'm fondly (and sadly!) remembering this time last year when I had a chance to go to my first Doctor Gasp show at the Apohadion. Tagline: "Halloween songs to lift spirits." I can't go see Doctor Gasp again this year, but I can share his seasonally appropriate tunes with everyone – try streaming them on Bandcamp. 
---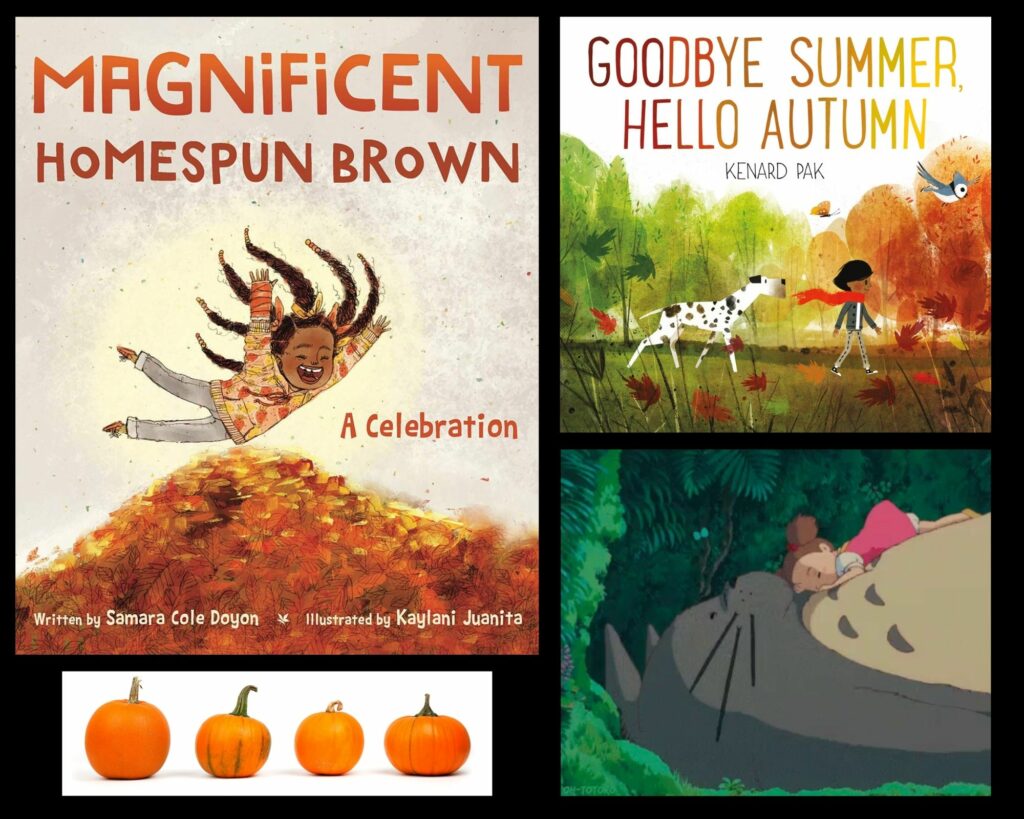 Elizabeth's Picks 
So many fall faves!  I think of the joyous cover and the hikes, families, and coziness of Samara Cole Doyon's Magnificent Homespun Brown: A Celebration. Goodbye, Summer, Hello Autumn by Kenard Pak is another lovely picture book. And the anime classic My Neighbor Totoro is the sweetest haunted house tale: can we all just stop and take a nap on Totoro? 
As a folk-and-fairy-tale-loving child, it was a great disappointment to discover that I couldn't cast any helpful spells to vanquish dark forces: I would have to do something else with my life. But I still love books steeped in magic. While waiting patiently for Silvia Moreno-Garcia's Mexican Gothic and Alexis Henderson's The Year of the Witching, I picked up Naomi Novik's A Deadly Education, first in a duology and a likeable new critique of wizarding school and capitalism. It is chock-full of monsters of all kinds. Spoiler alert: my guess is that the narrator may fulfill the bleak prophecy that marked her at birth by simply tearing down the oppressive hierarchies and systems that have eternally served the powers that be in her world. Is that so bad? Does it truly mean she's a dark sorceress? We'll see.  
Teen Fiction is full of fantasy gems for adult readers. Romina Garber's Lobizona (with werewolves and witches studying in a giant tree-school) is a richly imagined coming-of-age novel that calls for a new world, too: "Now go forth and shatter every convention." You can also find great October vibes amongst the magical Leopard people of Nnedi Okorafor's Akata Witch, in Kelly Link's weird and wonderful story collection Pretty Monsters, and in Wendy Xu and Suzanne Walker's gorgeously autumnal graphic novel Mooncakes.  
If you're looking for a new fantasy series in Adult Fiction, place your holds now on Rebecca Roanhorse's Black Sun, hailed by fellow author Tochi Onyebuchi as: "Engrossing and vibrant. Black Sun left me with my jaw on the floor."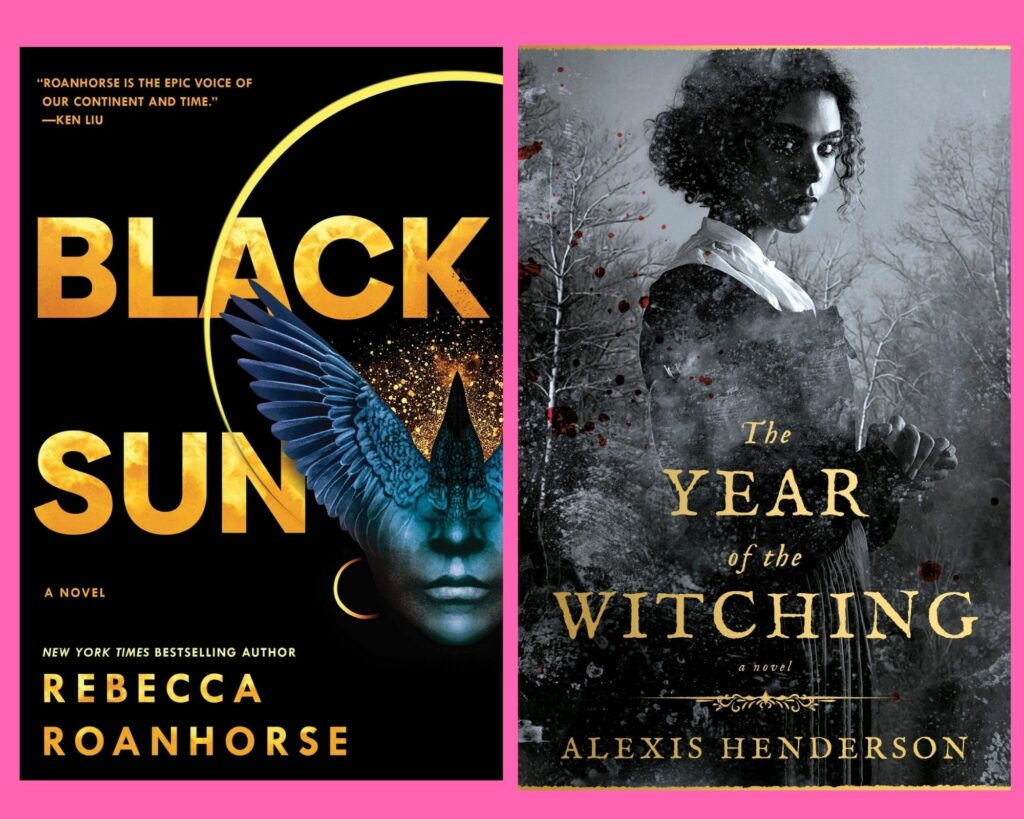 ---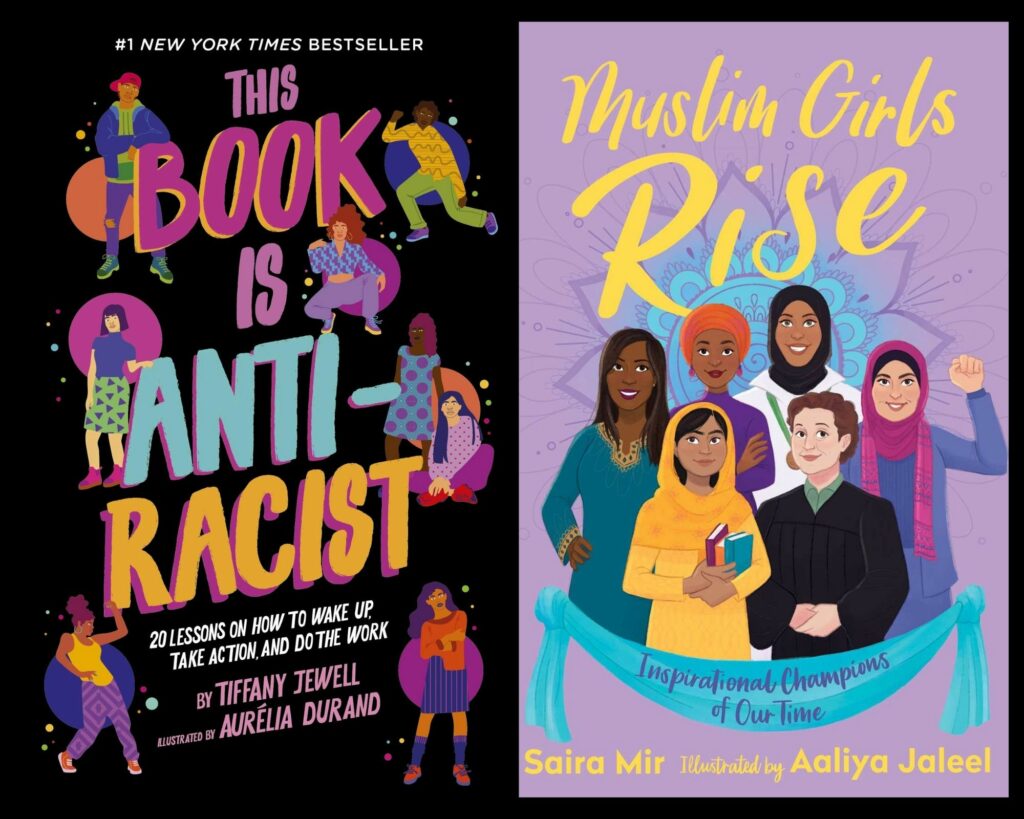 Cindy's Picks 
The Children's Room has two wonderful new books that I am very excited about.  The first is This Book is Anti-Racist: 20 Lessons on How to Wake Up, Take Action, and Do the Work by Tiffany Jewell and illustrated Aurelia Durand.  "An Anti-Racist person is someone who is opposed to racism.  Anti-racisim is actively working against racism.  It is making a commitment to resisting unjust laws, policies, and racist attitudes.   Anti-racism is how we get free from centuries of living in a racialized society that keeps us separate and oppressed." The book is filled with dynamic, compelling illustrations in simple, bold colors and packed with advice such as, "Look and listen for the microaggressions around you.  Write them down and note your observations.  Notice who they are directed toward and who is saying and doing them.  Come back to these observations another day.  Reflect on how these words and actions affect the person or group they are directed toward." It would be a great read for Middle-Grade readers as well as their parents.  As it says on the back of the book:  "In short, this book is for everyone."   
We also just received the non-fiction picture book, Muslim Girls Rise: Inspirational Champions of Our Time by Saira Mir and illustrated by Aaliya Jaleel.  "Find your passion, and like these women, you will rise." The book tells us: "People may tell you that you can't do something because of the way you look, dress, or pray.  Your name may sound different.  Never forget that you are extraordinary.  You are powerful, brave, and clever.  Great things come from people like you." The illustrations are beautiful and accompany the stories of people like Ibtihaj Muhammad, who won a prized spot on the U.S. Olympic fencing team, and Ilhan Omar, U.S. Representative for Minnesota's 5th Congressional District. This would be suitable for Middle-Grade readers and their parents as well.  
---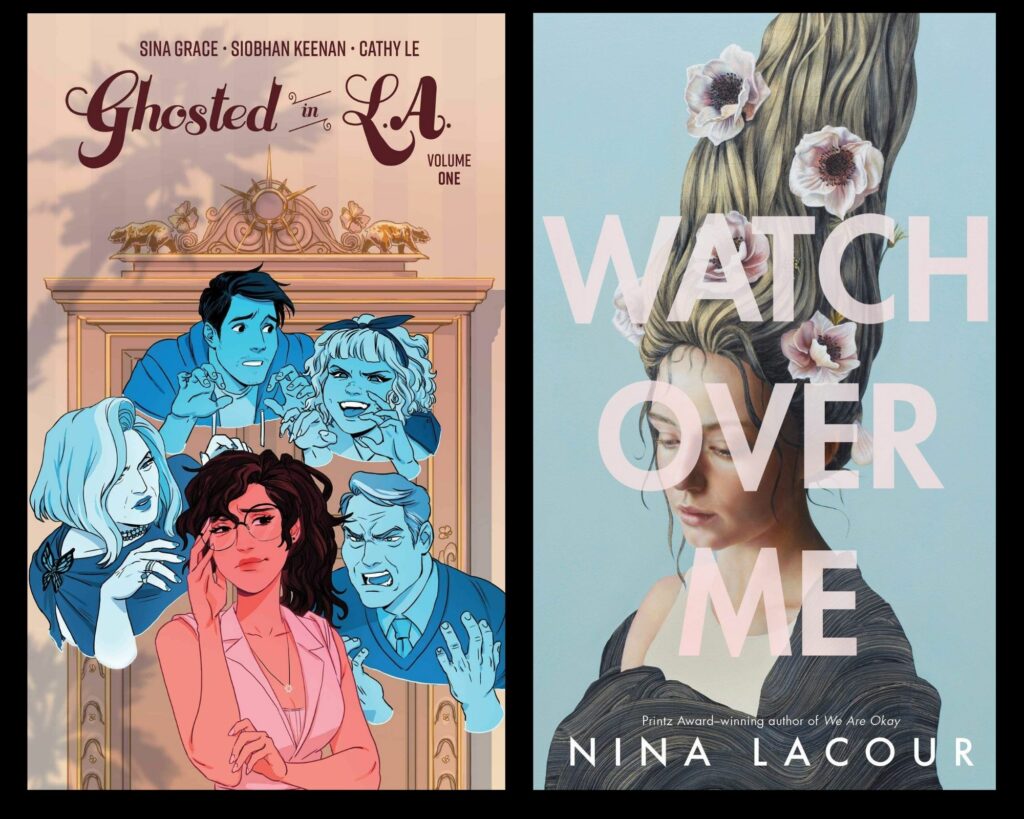 Ms. Blue's Teen Library Picks: 
If you like stories of supernatural serial killers lurking in the woods of northern Maine, curl up with a flashlight and a copy of The Missing Season by Gillian French: "Every October another kid goes missing from the old factory town of Pender, Maine. There's a monster out in the marshes, called the Mumbler. That's what Bree, Sage, Trace and Kincaid tell Clara when she moves to town with her father. Clara doesn't actually believe in the Mumbler, not like Kinkaid does. But as Halloween gets closer and tensions build in the town, it's hard to shake the feeling that there really is something dark and dangerous in Pender. Lurking in the shadows. Waiting to bring the stories to life." 
If you like foggy, ocean-side sightings and exploring the ghosts within, try Watch Over Me by Nina LaCour: "A newly graduated Mila emerges from foster care to accept a job on an isolated Northern California Coast farm where she confronts haunting memories and the traumas of her fellow residents." 
If you like your ghost stories with cartoon humor and sass, there's Ghosted in LA Vol. 1 by Sina Grace: "Daphne Walters moves to Los Angeles for her boyfriend Ronnie, ready to live her happily ever after. But when happily ever after turns into happily for a month, she's stuck in a strange city with no friends, family, or prospects for fun. Desperate to escape the lingering ghost of Ronnie's presence everywhere, Daphne sets out to explore the city–and ends up encountering ghosts of a more literal kind!"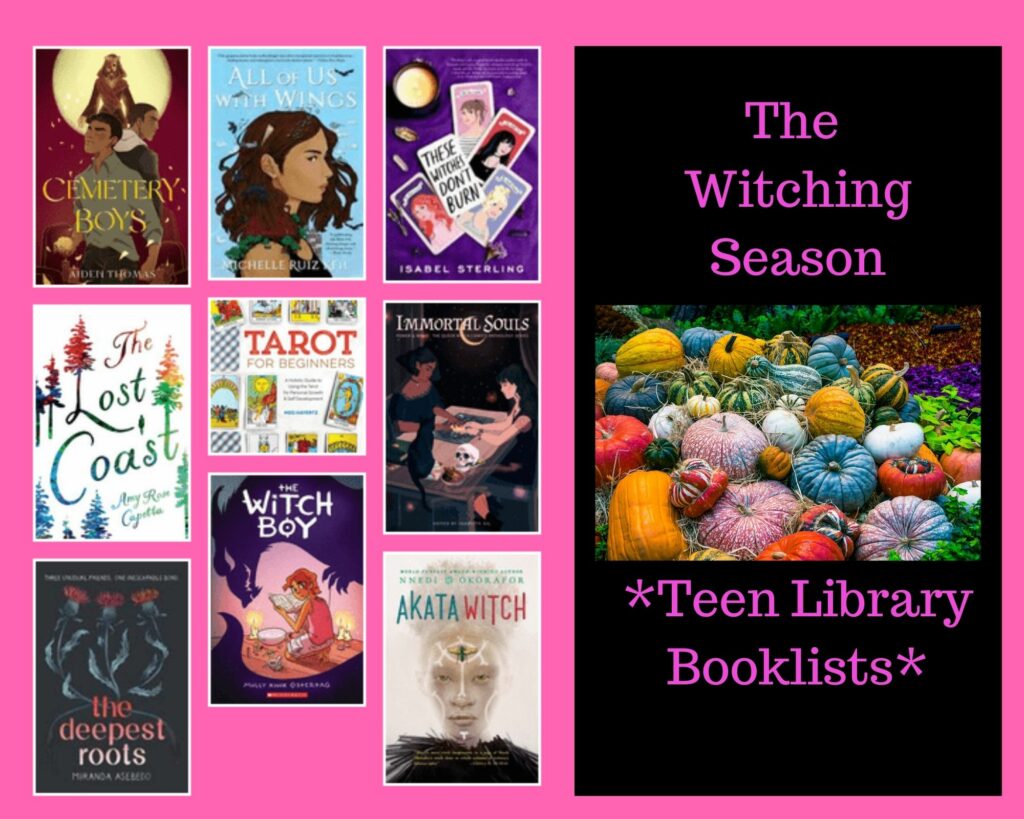 And don't forget to check out our Teen Library's booklists: Books for the Witching Season | Chilling YA for Your Beach Day | Horror-fying Teen Reads 
---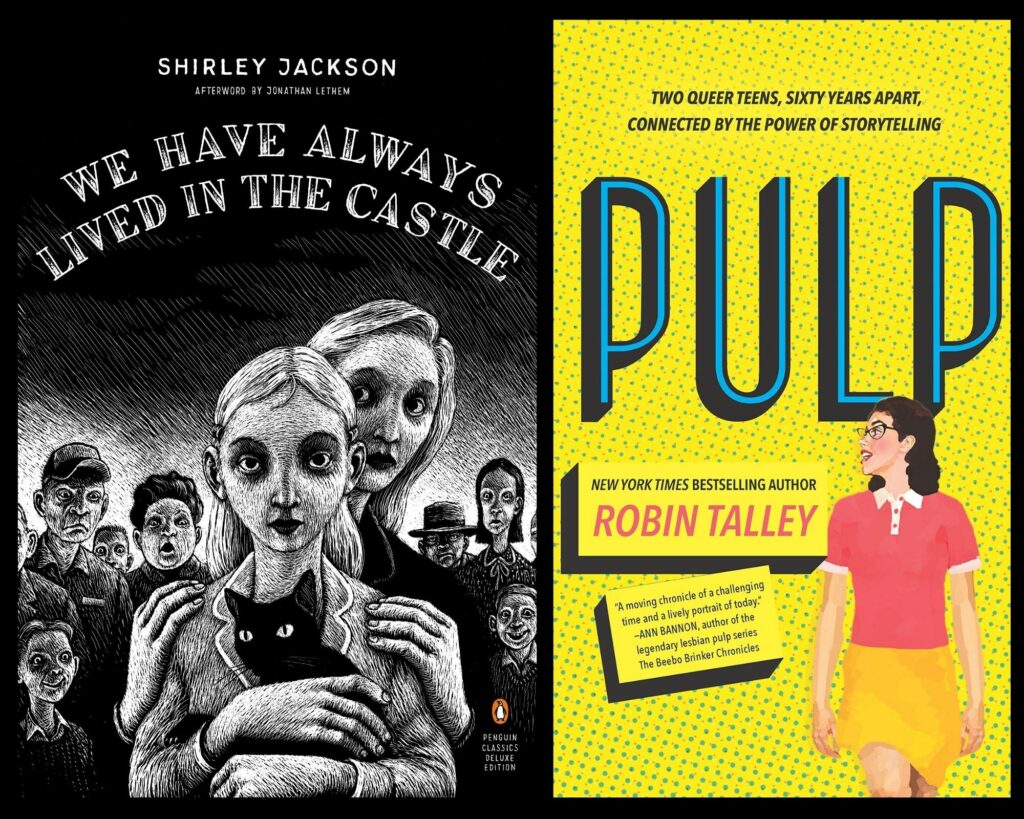 Sarah Mari's picks 
For some great gothic spooks, I recommend We Have Always Lived in the Castle by Shirley Jackson. Young sisters Merricat and Constance have lived alone with their Uncle Julian for the past six years after the rest of their family died after eating arsenic from their sugar bowl. The town believes that elder sister, Constance, got away with murdering her family and severely injuring Uncle Julian. Fearing for her safety, Constance has not left the house in the past six years. But what really happened that night? 
For LGBTQ+ History Month, Robin Talley is the best author to turn to. A master of weaving history into compelling YA novels, check out Pulp, which splits the perspective between a present-day high school senior researching for a class project and a young woman discovering herself at the height of the Lavender Scare and McCarthyism. Historical truth is effortlessly woven into the story, bringing history to life. 
---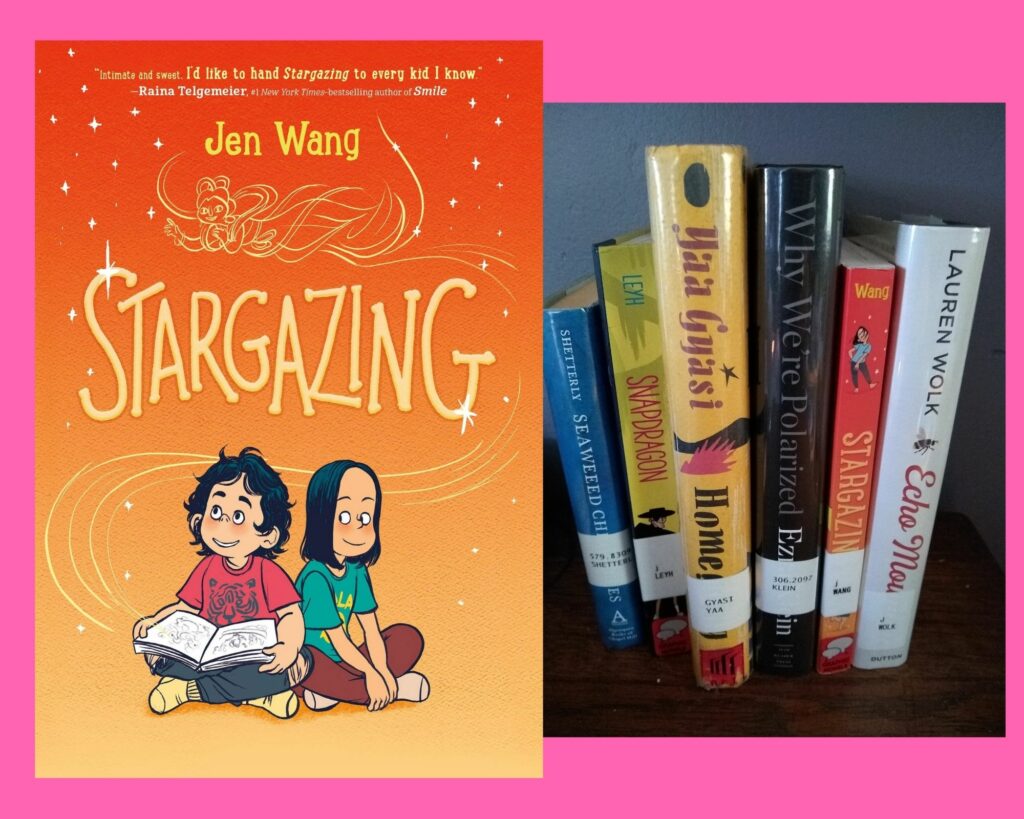 Jerri's Picks 
My October bookshelf – something old, something new, something borrowed, something blue and for good measure two graphic novels! 
Homegoing by Yaa Gyasi: I missed her 2016 debut novel that traces the descendants of two Ghanian families. I want to read this while I wait for my copy of Transcendent Kingdom. 
Why We're Polarized by Ezra Klein: Anything to help me understand the upcoming election! 
Echo Mountain by Lauren Wolk: Borrowed from another library (while PPL's is on order) because I couldn't wait to read the newest by one of my favorite middle grade authors. Set in the Maine woods during the Great Depression, Kirkus calls it "a luscious, shivery delight!" 
Seaweed Chronicles: A World at the Water's Edge by Susan Hand Shetterly: This has been on my reading list for a long time! After spending the morning collecting seaweed near my island home, decided it was time to check it out this testament to these underwater "forests of unparalleled ecological value." 
Snapdragon by Kat Leyh: By one of the co-writers of graphic novel series Lumberjanes, Booklist calls this graphic novel an "… endearingly offbeat story emphasizes found community, the importance of love and friendship, and a fierce commitment to individuality―all powerful themes for middle-grade readers."  
Stargazing by Jen Wang: Drawing on the author's childhood, a middle- grade graphic novel about community and friendship. 
---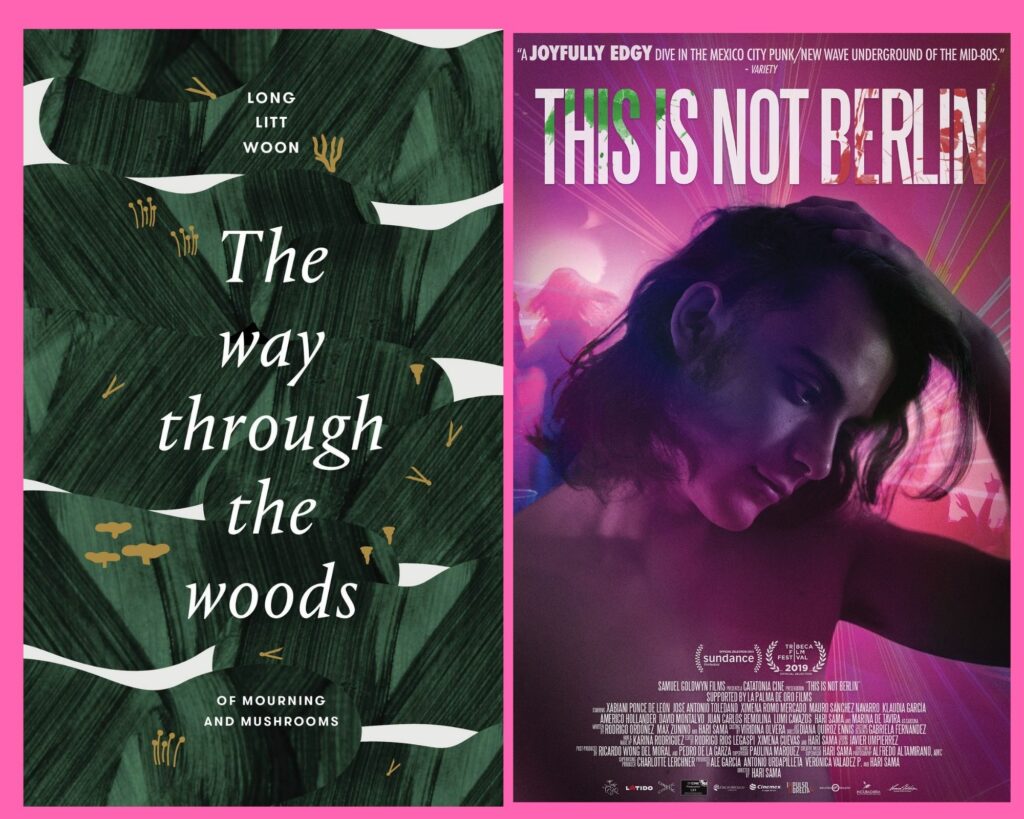 Sarah R's Picks 
Mushrooms, goths, crones, and the autism spectrum are a few of the topics that have consumed my attention this year, and my staff picks for October reflect these disparate and niche interests! 
Recently I brought home a copy of the 2019 film Esto no es Berlin, and while the DVD had no English subtitles, my roommates and I found it on Hulu (listed there as This is Not Berlin) and were charmed by the coming-of-age portrayal of irreverent high school friends as they discover the queer, art-freaky underground of 1980s Mexico City. At times hilarious and dark, the movie boasts an excellent soundtrack and post-punk style worth swooning over. 
The Way Through the Woods is a memoir I've been reading at a mushroom hunter's pace: slowly but surely. As a recently widowed Malaysian woman mourning the loss of her Norwegian husband, Long Litt Woon finds herself immersed in the world of mycology via a club based in Oslo, and she provides endearing accounts of the mushrooming subculture, the flavors and scents and deadly lookalikes of familiar and obscure fungi, and helpful tips for cooking (sauté the caps for a few minutes and then toss in a knob of butter). 
Camouflage: The Hidden Lives of Autistic Women, a graphic novel with a smooth design and color palette, helps shed light on overlooked traits and experiences of women on the spectrum, and while it is a quick read I can see it being an important one for adults pursuing later-in-life diagnoses and uncovering revelations pertaining to neurodivergent identity. Similarly, on my holds list is the new teen novel Invisible Differences, which also explores daily life of a young woman on the spectrum. 
Now for some red sauce, Strega Nona wisdom: Italian Folk Magic: Rue's Kitchen Witchery is a book I borrowed last fall and have since added to my personal collection, as it contains a wealth of knowledge pertaining to the culinary traditions, charms, rituals, and superstitions of Italian witchcraft, including a chapter on the feared notion of Malocchio, also known as the evil eye.  
With seven or more books currently underway, I tried to stop myself from bringing additional print matter home, and instead wound up borrowing the audiobook version (loophole!) of Stacey Schiff's The Witches: Salem, 1692, plus the PBS movie Three Sovereigns for Sarah. As a person who is left-handed, occasionally mumbles to herself, and shares the same first name of many women who were jailed and hanged for alleged occultism, I can't help but think I would have made an excellent candidate for a witch hunt if I were alive in a different time and place! 
---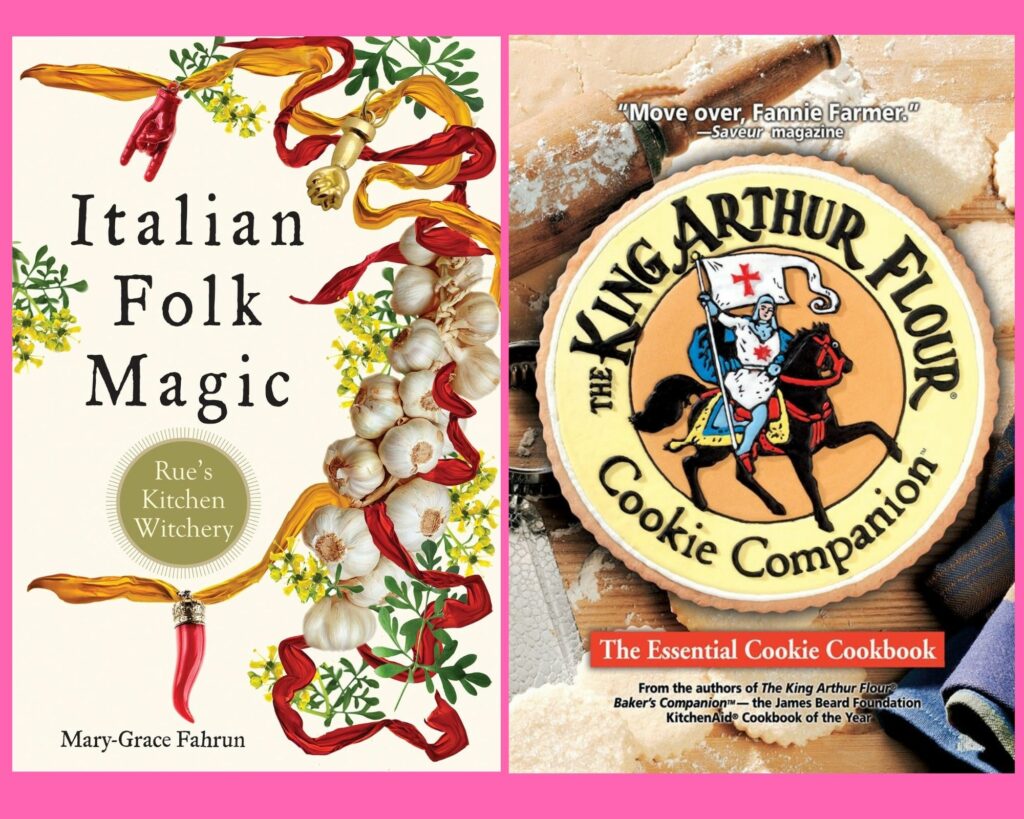 Eileen's Pick 
The King Arthur Flour Cookie Companion: The Essential Cookie Cookbook 
Maybe some of you are pretty much done with baking after spending the last six months coddling your sourdough starter or having socially distanced fist fights over flour in the grocery store's baking aisle. For my part, baking is a coping mechanism that pre-dates the pandemic. There is no cure for me.  
Fall is a season that begs for baking to happen. Anything is good, so long as it fills the kitchen with homey aromas. It could be bread if you have enough time to accommodate it, but if you don't have a lazy Sunday to spend mixing, kneading, proofing, shaping, proofing again and baking before busting into it while it is still too hot to slice, how about cookies? They meet the homey aromas requirement, take only a little time and feed the soul with the same "everything will be okay" nourishment that bread provides, while also fitting easily into a pocket when you crave a treat on the run or hope to hide your lack of self-control.  
When the old tried and true family recipes seem too stodgy and I want to try something different (like the addictive "Best Graham Crackers" on page 332, or the glorious "Essential Chewy Oatmeal Cookie on page 74) I find myself dipping into 2004's King Arthur Flour Cookie Companion: the Essential Cookie Cookbook. Nearly 500 pages of how-to ideas as well as tons of recipes for all manner of bars, drop cookies, roll-outs—plain and fancy—will make it all happen with minimal fuss and maximal success. The authors understand that we all have our biases, so lovers of crisp, crunchy, chewy or soft cookies will find equal shares of happiness between the covers.  
PPL's copy of this excellent resource is special: its bookplate tells me that it was given to the library in memory of Charlotte Moody, cookie baker extraordinaire who routinely shared the fruits of her considerable baking talents with her son's appreciative coworkers here at Portland Public Library. Thank you to Mrs. Moody, and to Tom, her son and our friend. You are both missed. 
---
As always, thanks for reading. If you're looking for more ideas, that is our very favorite thing! We're happy to help. Try our Your Next (Great!) Read service for kids and teens and for adults to get personalized lists of print or eBook recommendations from our staff. Our Reference staff is also available Monday-Friday, 10-4, at 871-1700 ext. 725.

posted: , by Elizabeth
tags:
Library Collections
|
Recommended Reads
|
Adults
|
Seniors
|
Readers Writers