Strange Maine: October Staff Picks
Apples are ripe on the trees! Nights are cold and crisp! And library workers are searching for the perfect pumpkins for our 4th Annual "Gourd Manipulation Contest."
October Staff Picks are here, too. Whether you're in the mood for something scary, cozy, thought-provoking, or mysterious, we've got you covered! Read on…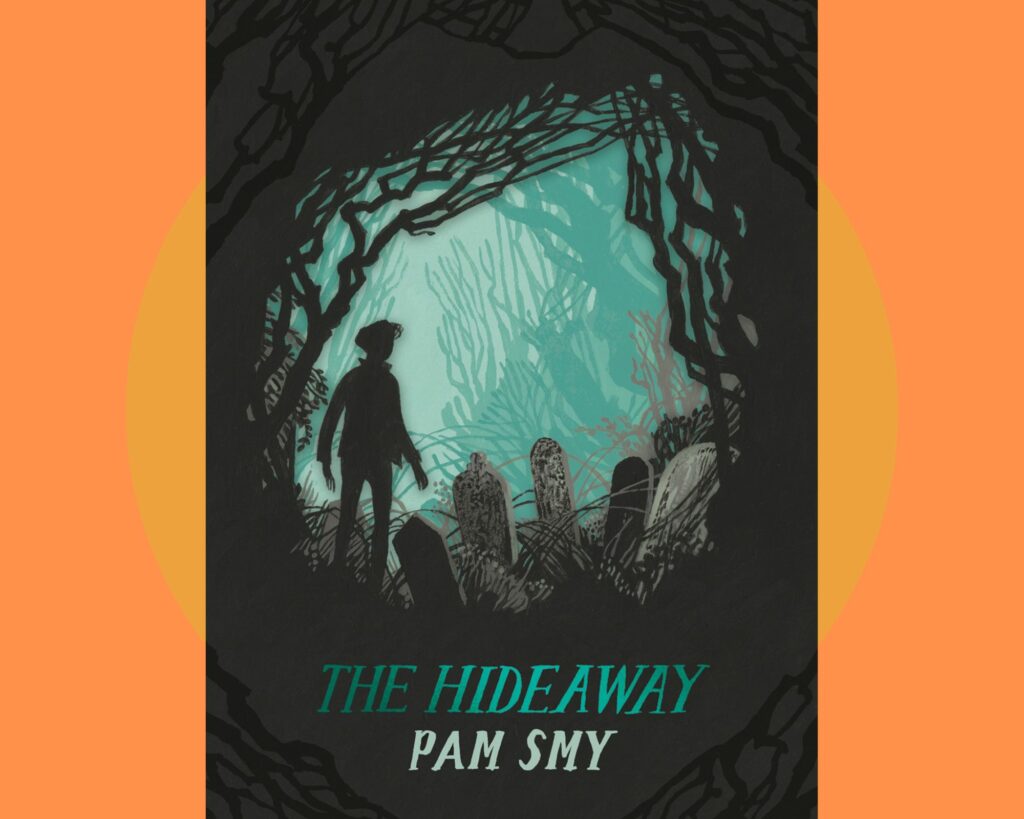 Cindy's Picks  
The Hideaway by Pam Smy is a brand new illustrated middle grade novel from the creator of the award-winning Thornhill.  On a rainy autumn night, Billy can't stand the fighting any longer.  He packs a bag and slips ghost-like into the dark.  His hiding place is a cold and gloomy graveyard and soon something mysterious and magical starts to happen!
The School for Whatnots is a middle grade novel by Margaret Peterson Haddix with a fascinating concept. 
"No matter what anyone tells you, I'm real." 
That's what the note says that Max finds under his keyboard.  He knows that his best friend, Josie, wrote it.  He'd know her handwriting anywhere.  But why she wrote it—and what it means—remains a mystery. 
Ever since they met in kindergarten, Max and Josie had been inseparable.  Until the summer after fifth grade, when Josie disappears, leaving only that note and whispering something about "whatnot rules."  
 But why would Max ever think that Josie wasn't real?  And what are whatnots? 
---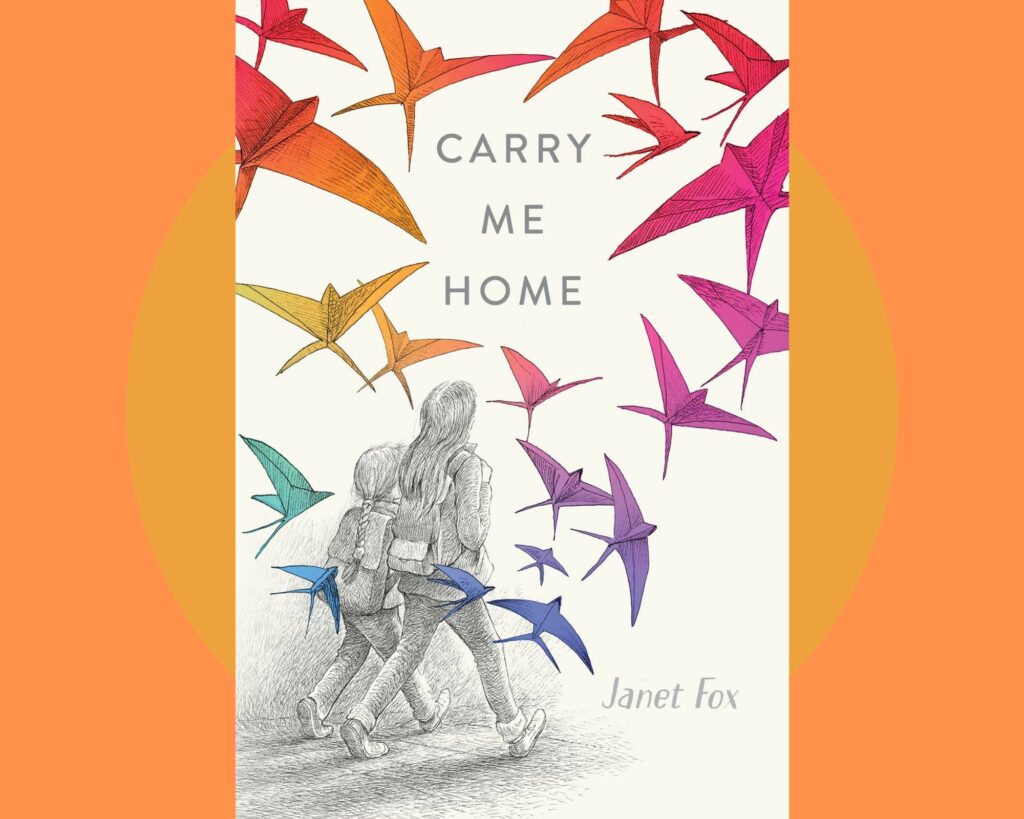 Gail's Pick
I picked up Janet Fox's Carry Me Home because of the beautiful cover and found a beautiful story of two kids with a grown-up problem. Lulu and Serena are trying to pretend everything is all right, even while they are living out of a car and their single dad has gone missing. A heartwarming story about searching for home.
---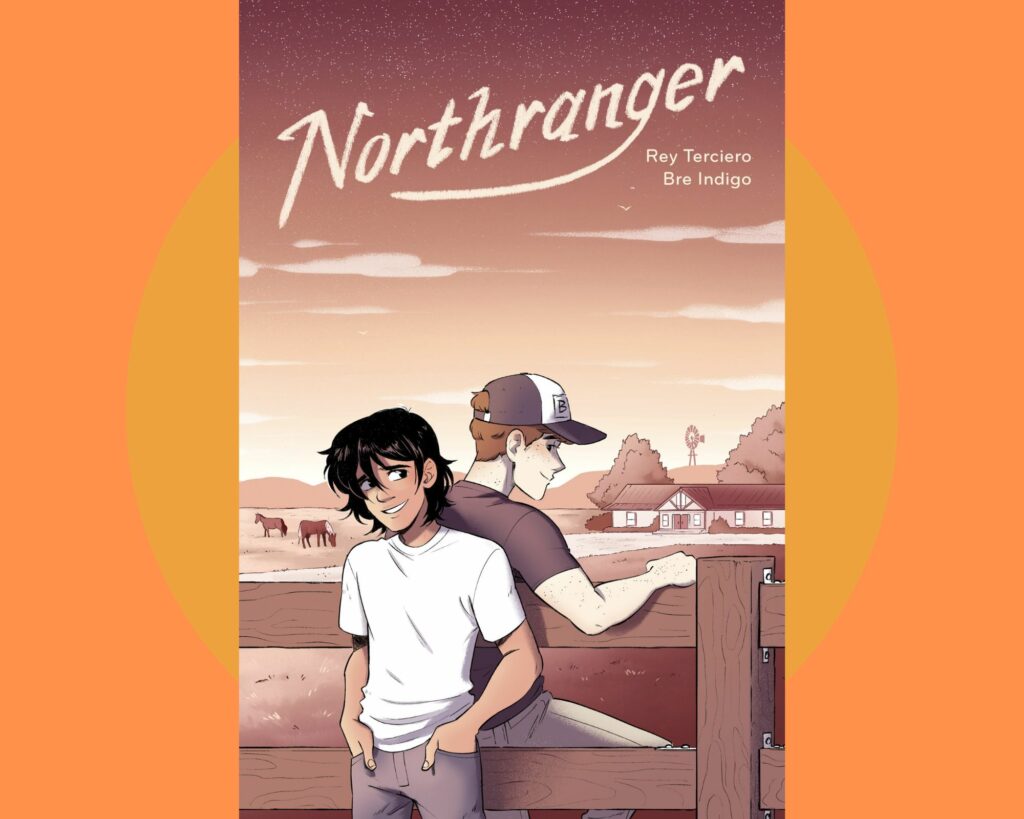 Carly's Picks
In the Teen Library, our graphic novel and manga sections are some of our most popular collections. If you're wondering why, I hope you check out the Lewis Gallery's new exhibit, Why We Make Comics—a true ode to the graphic novel form. As a reader, I find that the combination of image and text has the capacity to surprise me, delight me, and move me. Here are some recommendations: 
Ray Terceiro's Northranger is a clever graphic novel retelling of Jane Austen's Northanger Abbey. Cade Muñoz loves watching horror movies because they're an escape from his experience as a closeted queer teen in rural Texas—but sometimes they seem like a reflection of his life, too. And something just doesn't seem right at the ranch where he's working as a summer ranch hand. Sure, Cade really likes Henry, the son of the ranch owner…but what is Henry hiding? 
Lost Lad London by Shimya Shima brings us to London, where college student Al Adley is caught up in a political scandal. After the mayor of London is found dead on the Tube, Al finds a bloody knife in his pocket… but he doesn't know how it got there. Detective Ellis believes Al when he says he's innocent, and Ellis doesn't want to repeat a mistake from his past—a false arrest that's haunted him for years. I'm totally hooked on this manga trilogy, which thoughtfully combines mystery with social commentary. 
Finally, I recommend Flamer by Mike Curato, which was one of the most commonly challenged books in the U.S. last year.  For Aiden Navarro, Boy Scout summer camp is no different from school, where he's mocked for his race, his height, and his voice. He's just starting to understand his own sexuality and identity, too, but his faith has taught him that he's a sinner for liking boys. When Aiden starts to feel hopeless, confused, and alone, some of the lessons he learns at camp may help him accept himself. I'm so proud Flamer is part of our collection.
---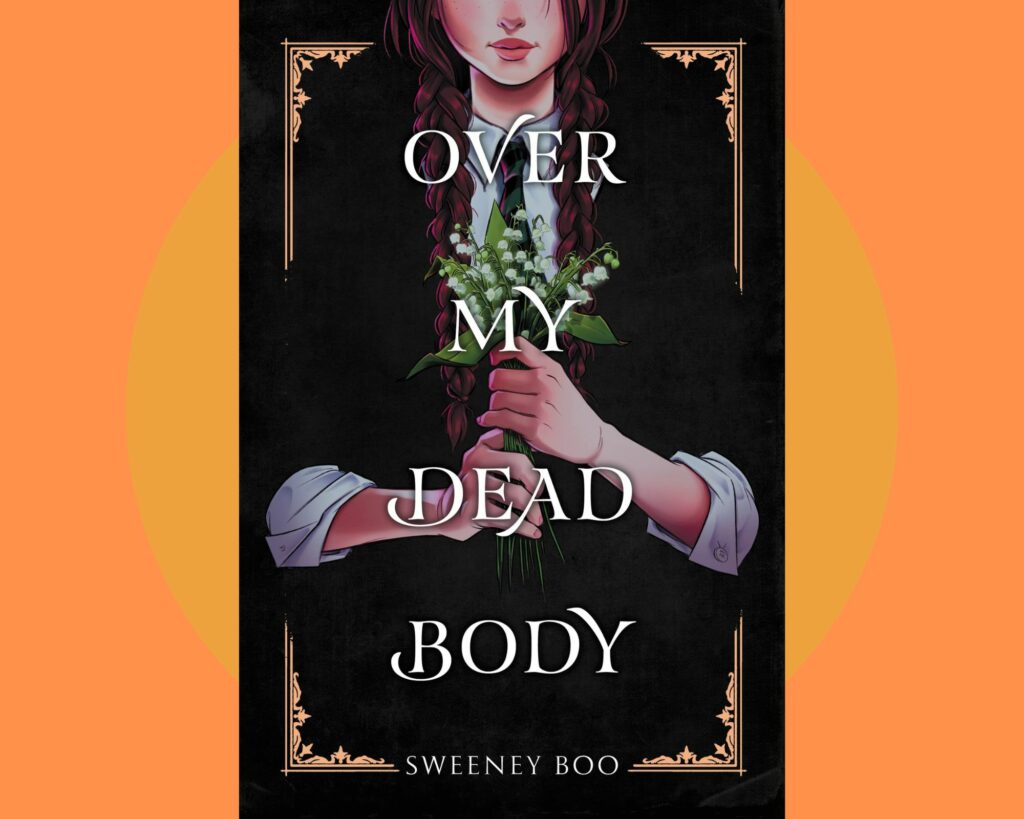 Sara's Pick
Over My Dead Body by Sweeney Boo is a fantastic dark academia book. It's about magic and a monster who's threatening the students at Younwitty Hidden Institute of Witchcraft. The group races against time to stop the attacks and uncover the mystery before time runs out.
---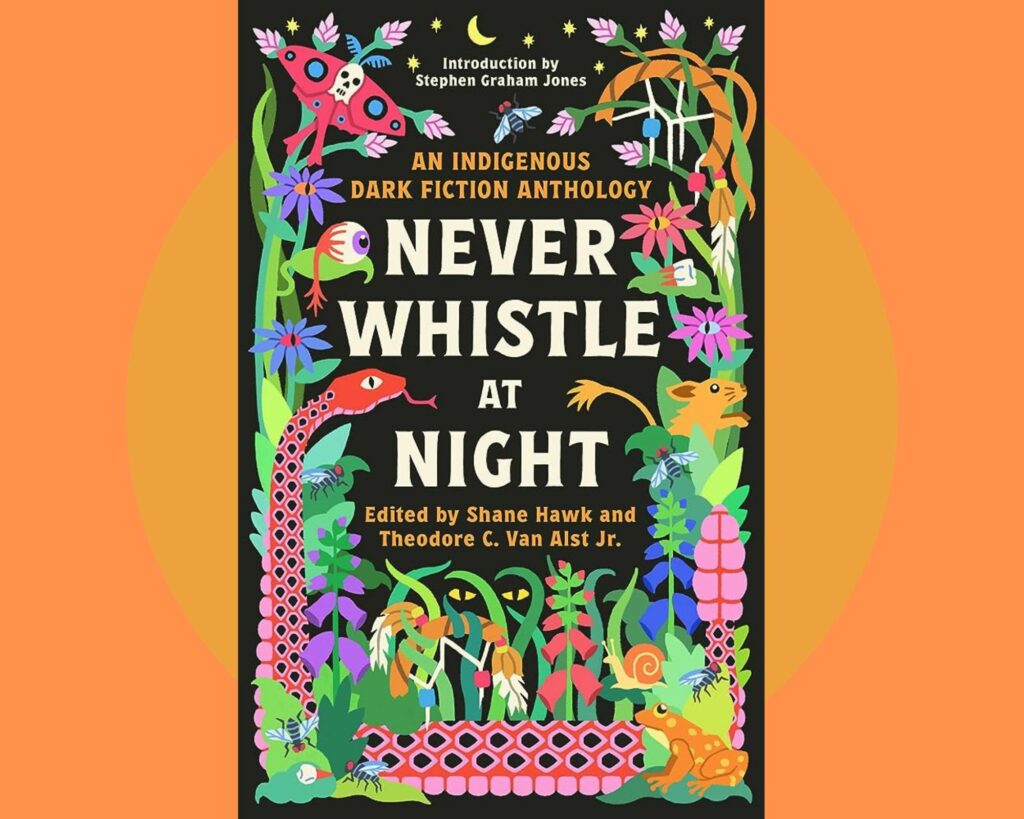 Emily's Picks 
I have a trio of magical stories to share this month—an old favorite, a fascinating new series, and a audiobook I can't wait to read soon! 
Mooncakes is a delightful graphic novel with witches, a werewolf, and sinister plots—plus delicious foods, a sweet family dinner in a sukkah during the mid-Autumn festival, and pages and pages of illustrations you'll wish to climb inside and explore. Wendy Xu's illustrations and Suzanne Walker's story is a great one to revisit this time of year when we're pulling out our sweaters and brewing up some tea.  
Hannah Kaner's Godkiller is a rich fantasy for adults and the start of a new series, with stories of belonging and trust and love—but also fearsome gods and cruel humans and the ravages of war. Years ago, Kissen was the sole survivor when her family was sacrificed to appease the whims of a dangerous fire god. Now she works for the king, traveling where she's needed to destroy shrines and kill gods. That all changes when she meets a young girl inexplicably tied to a god of white lies. They begin a journey to help her find answers (alongside a baker with his own secrets). I'm anxious to see how their story continues in Sunbringer.  
Finally (with a turn toward the more sinister) I'm anxious to read Never Whistle At Night, a collection of Indigenous dark fiction stories from favorite authors including Cherie Dimaline, Darcie Little Badger, Morgan Talty, Rebecca Roanhorse, and Tommy Orange. It promises stories full of ghosts, curses, monsters, and plenty of shiver-inducing tales. I'm excited to hear it on audio read by an impressive cast of narrators. Find it on cloudLibrary!   
---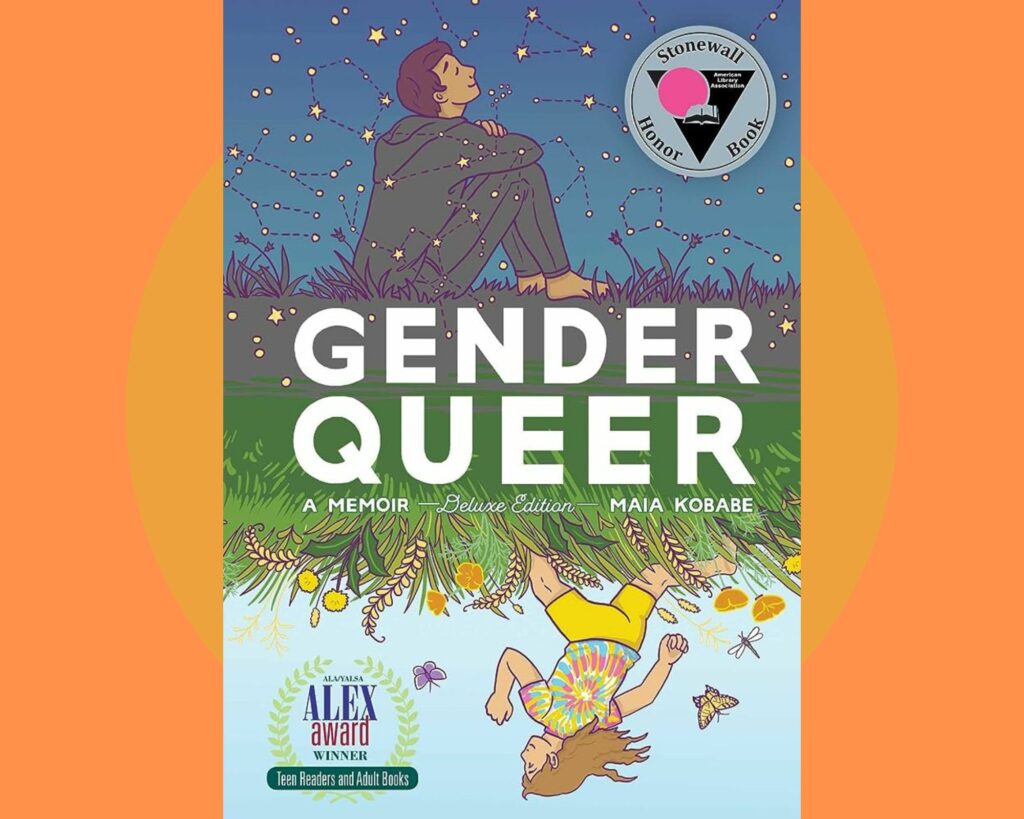 Una's Picks 
Some of These are Snails by Carter Higgins. Exactly what the title says. Just a super cute and colorful board book! 
Gender Queer by Maia Kobabe. On a planet with nearly eight billion people on it with a human history spanning thousands of years, odds are pretty good that someone, somewhere, at some time has felt or experienced something similar to you. 
Of course, sometimes finding that other shared experience can be akin to looking for a needle in a globe-sized haystack. But the magic of language and story (the magic of art, really) can reach across time, space, and culture, and make you feel a little less alone.
Looking at some of my previous recommendations, I realize a lot of books I've recommended are ones that I wish I'd been aware of or had existed at some earlier point in my life. Keeping with that accidental theme and in hopes that by suggesting these books they might reach someone else at a needed time, I recommend Gender Queer. 
The Night Eaters, Book 1: She Eats the Night. Fans of Monstress likely recognize the art style. (The art is absolutely stunning, as one would expect from Takeda's work on Monstress). Marjorie Liu and Sana Takeda team up again for an urban fantasy horror story that depicts a family divided by generational and cultural differences and mysterious and scary secrets. 
Camp Damascus by Chuck Tingle. A queer and neurodivergent coming-of-age horror story involving religious extremism in a small town. It tackles some heavy topics through the lens of horror and absurd humor. The book has an uplifting end, to highlight the author's motto that love is real. 
---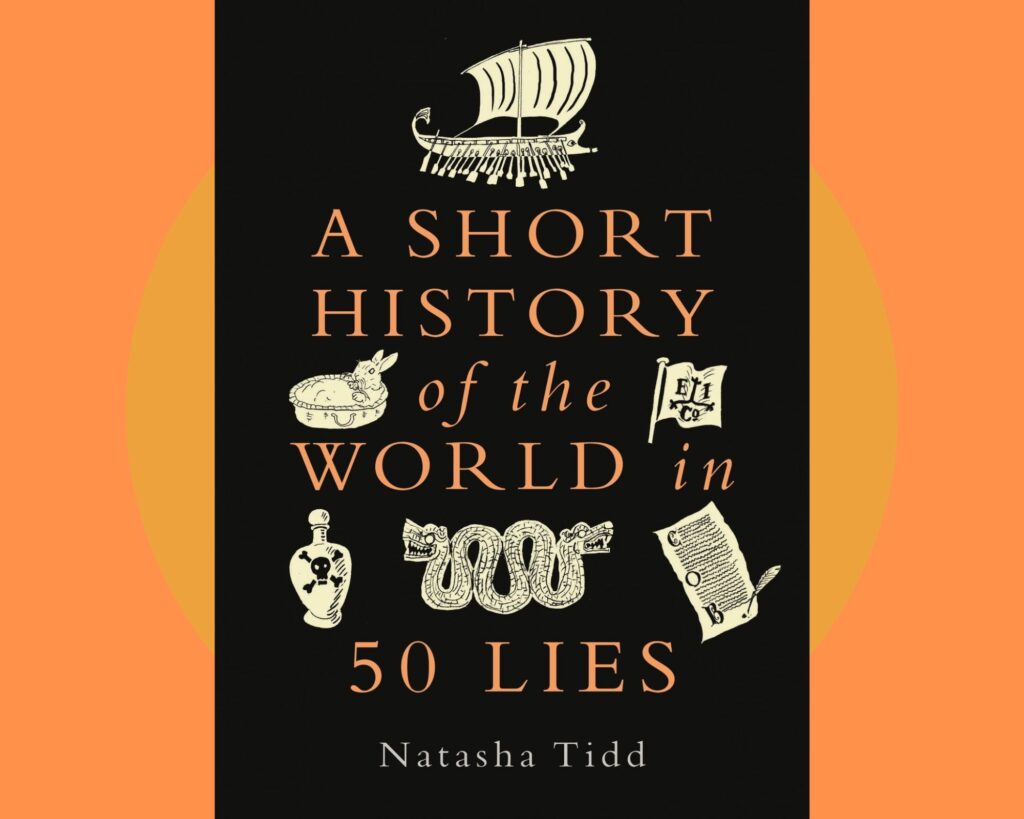 Jay's Picks 
In a Dark, Dark Room, and Other Scary Stories by Alvin Schwartz. PPL's 1st edition (from 1984) of this Early Reader is pure nostalgia for me as a millennial. It's a collection of scary and slightly goofy stories that chilled me as a small person. PPL also has re-illustrated versions in our collection. 
A Big Surprise for Little Card by Charise Mericle Harper. September was Library Card Sign-up Month, so now that people have their new library cards they can think about all the fun adventures their card will go on! In this book, the little anthropomorphized library card has a blast fulfilling its purpose in life.  
The Ultimate Micro-RPG Book: 40 Fast, Easy, and Fun Tabletop Games. So many people are playing Dungeons & Dragons these days, and this book is a great introduction to the world of Role-Playing Games (RPGs) for those who are curious. This book works for both beginners and folks more experienced with RPGs. Each game is categorized by difficulty, number of players needed, length of play, and other criteria that will help you pick a game that suits your mood and tastes. Get a few friends together and have fun! 
A Short History of the World in 50 Lies by Natasha Tidd. This book is filled with juicy bits of betrayal, secrets, and scheming in 50 brief vignettes. They're the type of dramatic stories you could easily imagine being turned into a film or tv series. I would recommend it for folks that usually read fiction but want to read a nonfiction book. 
---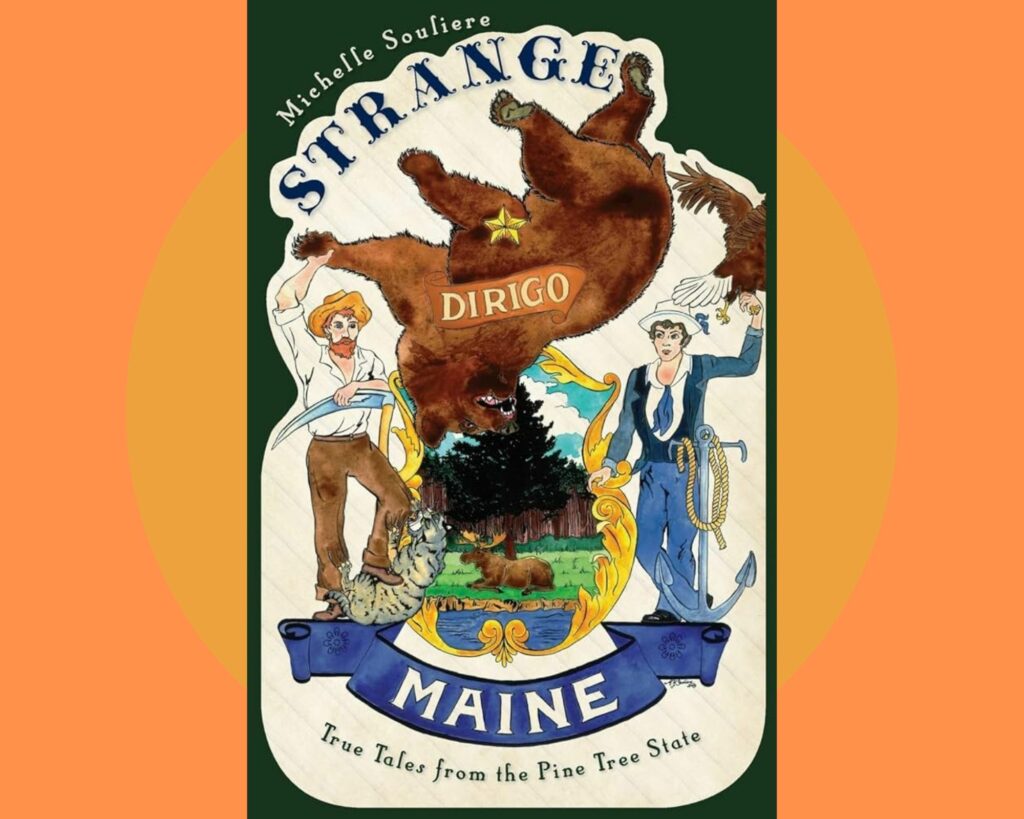 Sarah S's Pick 
October is a great time to dig into Michelle Souliere's Strange Maine, a treasure trove of local lore with an uncanny twist! 
 Eileen's Pick 
Why did I wait 34 years after moving to Maine to read a book by Mary Ellen Chase, quintessential Maine writer?   
Well, the wait is over.  Finally, I am reading Silas Crockett, her 1935 novel tracing the evolution of a slice of our fair state o' Maine from the 18th century forward by way of a select few families of seafaring folk.  Chase's story captures Maine as viewed through the eyes and experience of charismatic sea captains and their crews under sail; mothers and wives aboard, abroad, and at home; and children born in a time and place whose relevance will change in unimaginable ways.  I have always thought of local ships sailing away, but am also reading of ships from afar coming to Maine's many bustling ports and making Maine global in its cultural exposure and attitudes.   
Shipbuilding all along the coast booms and then busts: sails and wooden boats move away from world commerce to be repurposed as pleasure boats for rusticators; tourism fills the gap left when steam and steel become the next big thing; and a new generation raised with saltwater in their veins needs to quickly adjust or irrevocably falter.  
Chase's novel tells a fascinating tale of what I think of as decline, and a pretty convincing yarn about how provincialism can grow in what was once cosmopolitan ground. Sometimes an old book is just the ticket to explain how we arrived where we are today.
---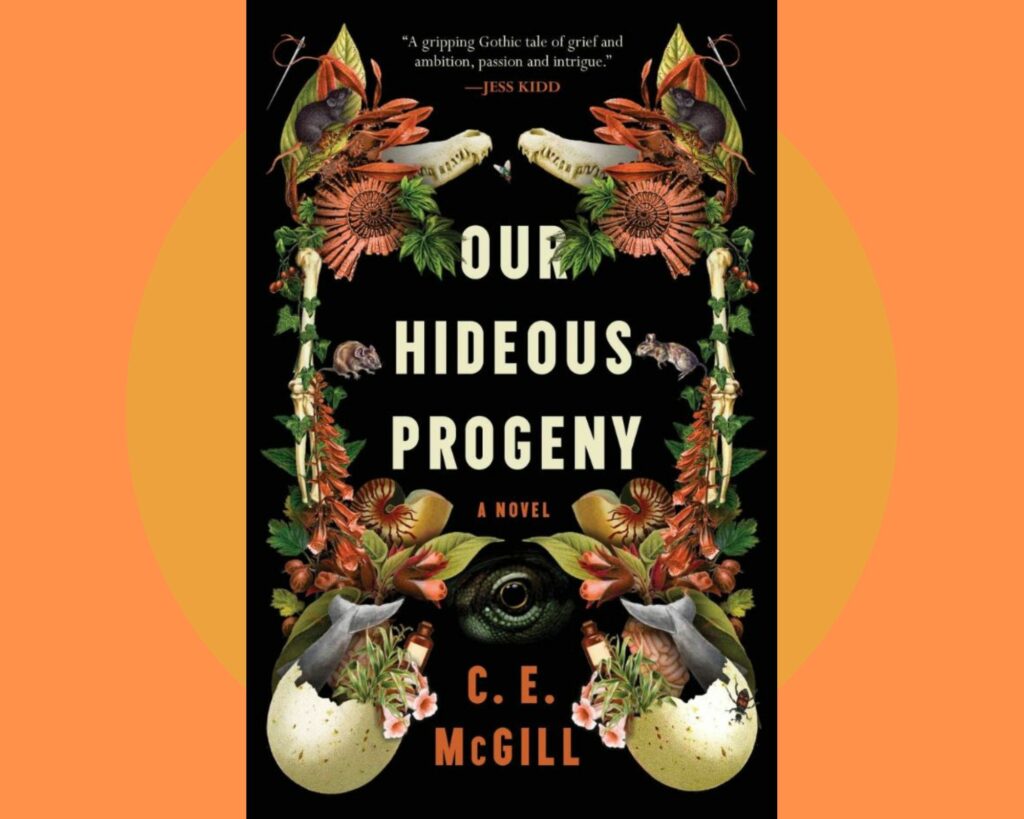 Fionna's Picks 
"They're going to make a monster, and not just any monster—they're going to create a plesiosaur."
For those looking to feel unnerved (but not terrified) I recommend these newish books that give the air of something sinister without getting your cortisol pumping too high.  
---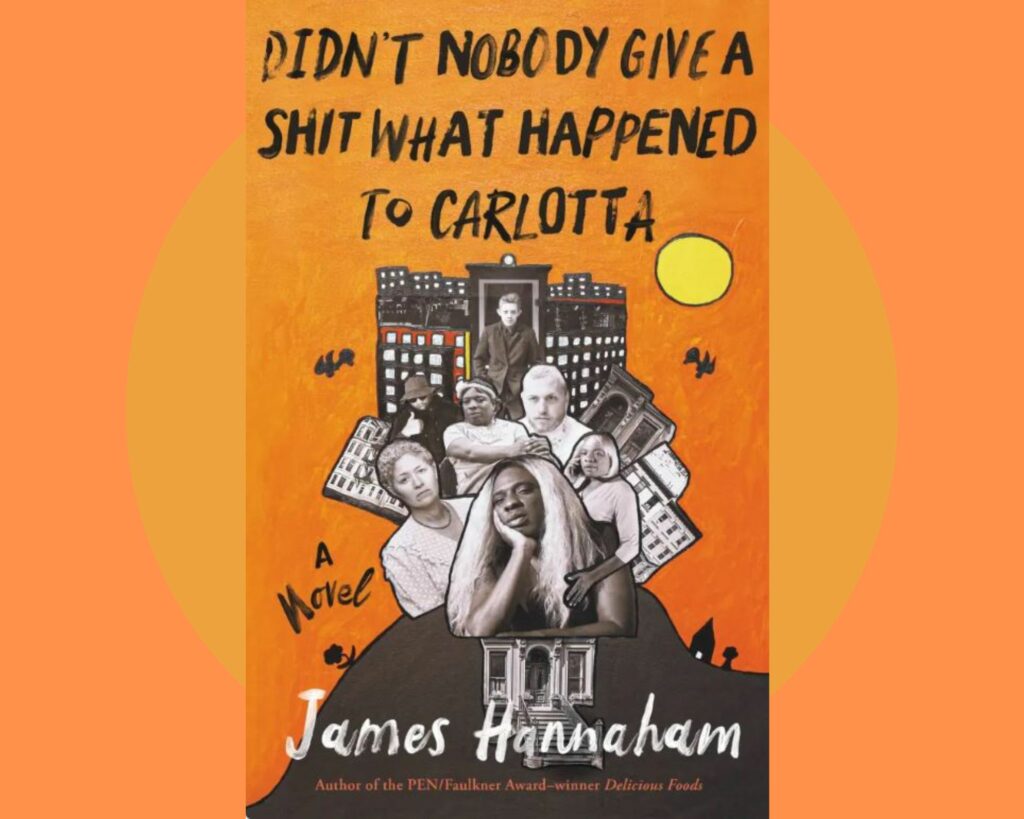 Becca's Pick 
It's July 4th weekend, and Carlotta Mercedes returns home to Brooklyn after 22 years in prison. Everyone and everything is different—including Carlotta herself, who transitioned while she was away—and she must figure out how to navigate this new world while abiding by the strict conditions of her release. The publisher's blurb compares Didn't Nobody Give a Shit What Happened to Carlotta to James Joyce's Ulysses, and I can see why. As Carlotta makes her way around town through a random series of events, we meet old friends and family who have somehow become new. Most of the story is told through Carlotta's inner monologue, which is in turns devastating and hilarious. Even when Carlotta makes poor choices (stealing a single boutique shoe!), it's impossible to not care about what happens to her. (Be aware: this book does contain references to sexual assault.) 
Andrew's Pick
My suggestion for October staff picks is the movie Eyes Without A Face (1960, original title Les Yeux Sans Visage). It's one of my favorite movies to watch in October as it lives somewhere between the worlds of classic mad scientist pulp and dramatic, earnest storytelling. The lighting throughout the film is beautiful, and the atmosphere perfect for a rainy autumn eve. If you're like me and appreciate horror but find most modern horror movies to be too intense, it really scratches an itch. Definitely a must-watch for fans of Carnival of Souls (1962), Night of the Living Dead (1968), or any older pictures that somehow manage to be bone-chilling despite their age. 
---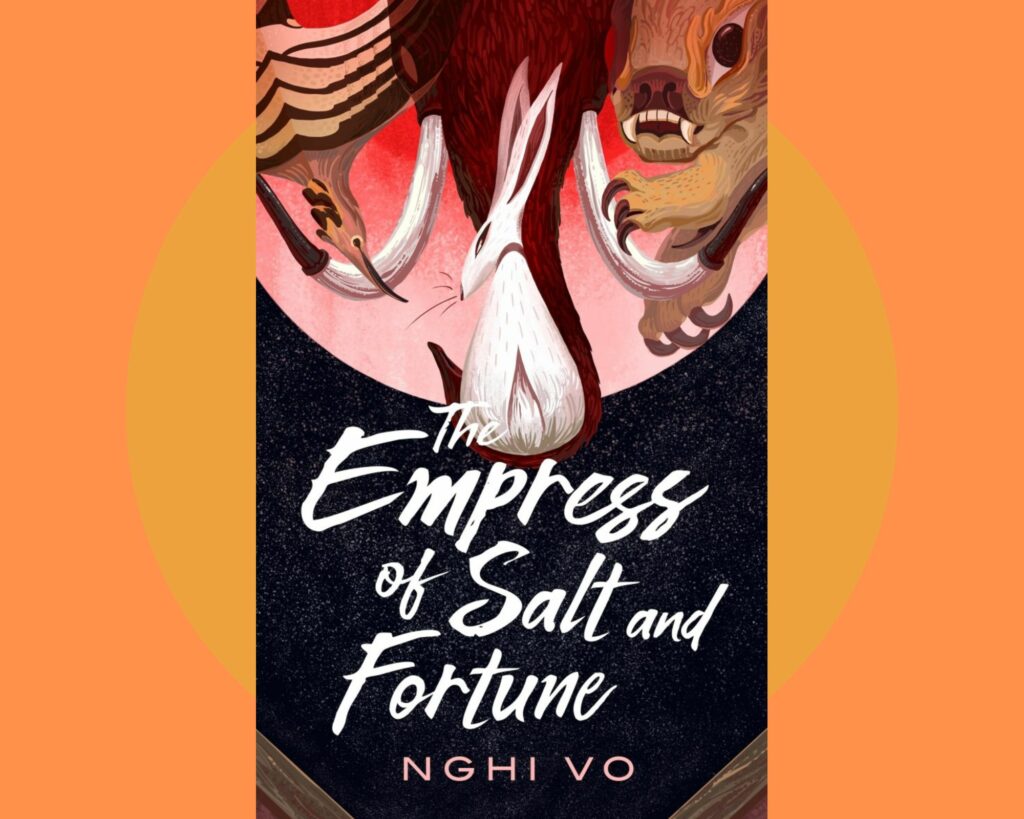 Elizabeth's Picks 
Here's a stack of quiet fantasy novellas (and some much scarier stories) for adults to read as the nights get longer… 
Toadling grew up loved and happy in a Fairie swamp, but now she frets near a hedge of thorns, anxious to keep a curse from breaking. This endearing character stars in a twist on a tale that makes T. Kingerfisher's Thornhedge a treasure. 
"Being close to her was like being warmed by a bonfire, and I had been cold for a long time."
A lake glows with a soft red light in the middle of the night. A ghost tells stories. A talking bird warns, encourages, jokes. The Empress of Salt and Fortune is one in a series of four fantastic novellas by Nghi Vo. The plot thickens with hungry tigers in a snowstorm (!) in When the Tiger Came Down the Mountain and continues with Into the Riverlands and Mammoths at the Gates.  
Out There Screaming: An Anthology of New Black Horror is edited by Jordan Peele and gathers terrifying tales of "monsters real and imagined" from literary luminaries N.K. Jemisin, Nalo Hopkinson, Lesley Nneka Arimah, P. Djèlí Clark, and more. 
---
As always, thanks for reading! You can find all of our staff picks compiled in the list Strange Maine: October Staff Picks.
Looking for more reading (or movie) recommendations? We're here to help. You can reach out to readersadvisory@portlib.org or get a list of personalized recommendations tailored to you interests by using our Your Next Great Read service (for kids, teens, or adults).
posted: , by Elizabeth
tags:
Library Collections
|
Recommended Reads
|
Adults
|
Seniors