Connect with the Library:
eBooks
"Available Anywhere"
Download eBooks for free with your library card, even when the library is closed! Select from our vendors or explore out-of-copyright or "public domain" materials from our list of alternate sources:
ANNOUNCING…
the Maine InfoNet Download Library has moved to a brand new e-book and e-Audiobook platform called cloudLibrary. This replaces the Overdrive platform.
The Overdrive system was turned off on February 28, 2017 and the cloudLibrary is now operating. Holds from Overdrive did not migrate to cloudLibrary, so patrons should be sure to place them again. For more information, please visit the Maine InfoNet Download Library website or see this PPL blog post.
---
cloudLibrary
Download popular eBooks
for free to your phone or tablet from cloudLibrary. This service is offered in partnership with other Maine libraries, but some content is exclusively available to Portland Public Library cardholders.
Follow these instructions to get started on your device: iPhone/iPad, Android (including Nook HD), or Kindle Fire. Once you've downloaded the app, check out these handy tips and tricks to navigate within your cloudLibrary.
---
hoopla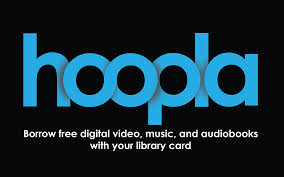 PPL's digital borrowing platform allows you to stream movies, television, music, audiobooks, ebooks, and graphic novels for free! Choose from thousands of Hollywood blockbusters, best selling authors and music artists and from an extensive catalog of educational materials, children's titles, foreign films, and hard-to-find content. No waiting!! hoopla allows multiple patrons to borrow the same item.
Follow these instructions to get started.
---
Public Domain
You can also download eBooks, for free and without due dates, that are out-of-copyright or "public domain" from these sources:
Smashwords eBooks is the world's largest distributor of indie eBooks, specializing in new voices in all categories and genres of the written word. Requires registration.
---
Try out eBooks on a PPL Nook eReader!
Try out the digital reading experience on one of PPL's Nook Simple Touch eReaders that are pre-loaded with popular books and are available for the usual 3-week loan period. Choose the pre-loaded Nook that suits you – popular fiction, teen bestsellers, current science & nature titles, kid favorites & award-winners.
---
Les livres electroniques en francais!
La biblotheque a deux lecteurs de livres electroniques (Nook Simple Touch) avec plus de vingt livres electroniques en francais pour les francophones ou bien pour ceux qui aiment la langue francaise. On peut les emprunter pour trois semaines (exactement comme les livres imprimes).