Connect with the Library:
eBooks
"Always Available" eBooks
Download eBooks for free with your library card! Select from our vendors or explore out-of-copyright or "public domain" materials from our list of alternate sources:
---
hoopla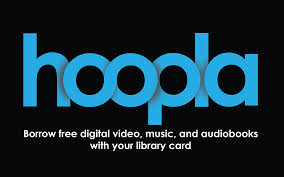 PPL's digital borrowing platform allows you to stream movies, television, music, audiobooks, ebooks, and graphic novels for free! Choose from thousands of Hollywood blockbusters, best selling authors and music artists and from an extensive catalog of educational materials, children's titles, foreign films, and hard-to-find content. No waiting!! hoopla allows multiple patrons to borrow the same item.
Follow these instructions to get started.
---
Overdrive


Download popular eBooks and eAudiobooks for free to any device from the Maine Infonet Download Library, powered by OverDrive and offered in partnership with other Maine libraries. PPL also subscribes to OverDrive Advantage, which gives PPL cardholders additional titles to download.  IMPORTANT!  To see PPL's exclusive content, remember to log in with your personal PPL library card number before searching for titles! This will ensure that your search results include all of the Overdrive Advantage content available to PPL cardholders.
Follow these instructions to get started on your device: iOS, Android, Kindle Fire, Nook HD, Kindle Paperwhite
---
Public Domain
You can also download eBooks, for free and without due dates, that are out-of-copyright or "public domain" from these sources:
---
Try out eBooks on a PPL Nook eReader!
Try out the digital reading experience on one of PPL's Nook Simple Touch eReaders that are pre-loaded with popular books and are available for the usual 3-week loan period. Choose the pre-loaded Nook that suits you – popular fiction, teen bestsellers, current science & nature titles, kid favorites & award-winners.
---
Les livres electroniques en francais!
La biblotheque a deux lecteurs de livres electroniques (Nook Simple Touch) avec plus de vingt livres electroniques en francais pour les francophones ou bien pour ceux qui aiment la langue francaise. On peut les emprunter pour trois semaines (exactement comme les livres imprimes).