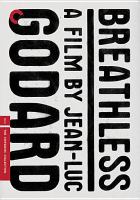 Since we've been displaying Videoport's generous donation of dvds, specifically The Criterion Collection, we've had a lot of questions about what the Criterion Collection is, and why it contains so many foreign films.
The purpose of the Criterion Collection is to select the best of international cinema and publish these movies in the highest quality edition possible. Then they add extras that illuminate the film making process, such as "making of" documentaries, interviews with directors, cast, and crew, etc. Sometimes there's a discussion with the composer who wrote the score; sometimes there's footage of the film's reception at a film festival.
In any event, whether you are a passionate cinemaphile or just a casually interested viewer, the Criterion Collection can teach you a lot about the art of film. If you've ever longed to throw around phrases like "French New Wave," or "Italian neorealism," the Criterion Collection can help.
Here's a list to get you started: